The EACVI Echo CHD exam: Take it from anywhere!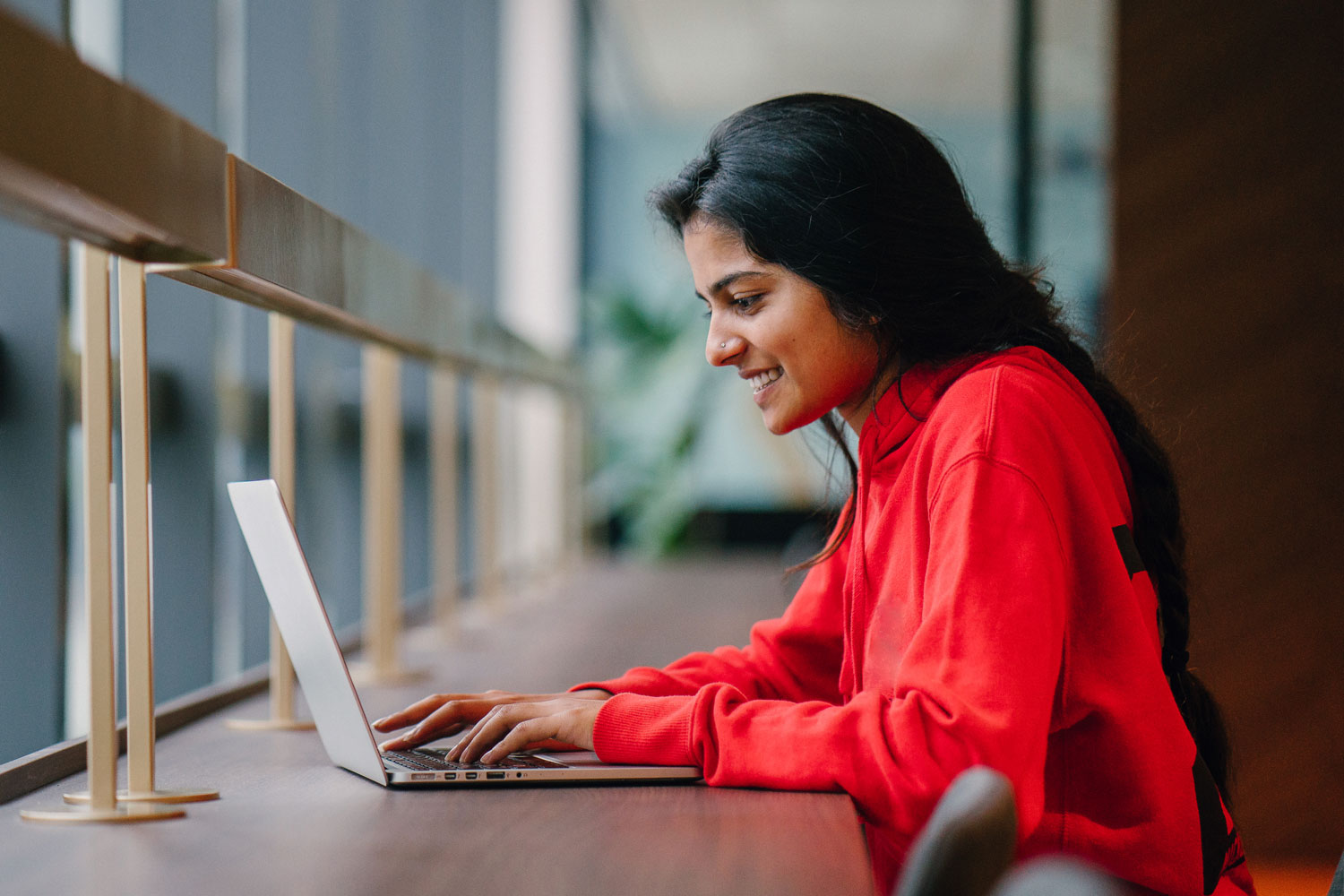 No need to travel anymore. Take your exam online, from your computer, at home.
Schedule
The examination is designed to be completed in two sections with a 10-minute break between the two sections.
You will be able to start the first part of your exam at anytime between 13:00-16:30 CET.
Echo CHD exam
What are the benefits of getting EACVI certification in Echo CHD?
The goals of certification are to protect patients from undergoing transthoracic echocardiographic examinations performed by unqualified persons.
The goal of certification is to set a European standard for competence and excellence in congenital echocardiography.
Certification in Echo CHD brings credibility and professional legitimacy to an individual by demonstrating his/her competency in gaining this certification.
Through a certification process, qualified practitioners of paediatric and congenital echocardiography will be identified and their professional image will be enhanced.
The European certification is designed to test the competency of an individual's ability to perform, interpret and report unsupervised routine congenital echocardiographic studies.
The certification in Echo CHD is not a compulsory or regulatory certificate of competence or excellence. Individuals' rights to report and sign clinical studies in individual countries remain to be defined by National laws and regulations.
Take your EACVI exam online - what you need to know
The EACVI offers the possibility of taking the exam online. Here is everything you need to know in order to participate.
What is this online format?
The EACVI wants to provide you with the safety and convenience of an online platform, while retaining the integrity and quality of an on-site supervised exam.
The exam is:
offered everywhere in the world
identical in content, format and on-screen experience to previous on-site exams delivered on tablets
taken on your own device (computer) and monitored by a human proctor online through ProctorU®
What equipment do I need?
You must verify that your computer meets the requirements before you register for the EACVI Echo CHD exam. If this is not the case, you will not be able to take the exam.
You will need:
a strong and stable internet connection
a webcam, speaker and microphone
We highly recommend that you check all of the system requirements available here.
We also recommend that you test your equipment while you are on that page to verify you have the necessary equipment to take the exam.
How can I register for this exam?
It is a two-step registration process
Start your registration with the EACVI
Complete your registration with ProctorU®
Start your registration with the EACVI
After having verified that your equipment meets the requirements, you can start your registration with the EACVI.
You will need to complete a pre-exam questionnaire and pay the exam registration fee.
When you finish, you'll receive an email from ESC with your invoice to confirm your payment.
Complete your registration with ProctorU®
Once you have registered with the EACVI and paid your exam fee, you will get an email with a link to complete your registration with ProctorU®.
You will need to create a ProctorU® account. Then at the pre-defined exam date, you will be able to choose the time slot you would like to take the exam. When you finish, you will receive a confirmation email.
What can I expect on the exam day?
You can find more information about what to expect on the examination day below and also on the ProctorU® website.
Before the exam session begins
Fix any issues you may encounter on your computer. All issues must be resolved before your appointment time
Close all browsers and applications not needed for the exam
Gather the documents you will need to identify you (passport, ID document with photo)
Make sure your exam environment meets the requirements:

your room is quiet and well lit
your are alone in the room
your workspace is clear from all materials and unauthorised supports
there are no sounds from music or television around

Make sure you are dressed appropriately, with your face visible to the proctor
Check-in and identification process
Log in to your ProctorU® account at your appointment time
Complete the authentication steps, which include showing your ID to the proctor. The name on your ID must match the name provided during the registration process
Follow the proctor instructions. You will have to:

Give access permission to your computer screen for monitoring purposes
Use your camera to show a 360-degree view of your room

If everything goes well, the proctor will let you start your exam
The check-in and identification process can take approximately 5 to 10 minutes.
During the exam
Your entire exam will be recorded by ProctorU® and monitored by a human proctor.
During the exam, the proctor will monitor you (via the camera) and your computer screen to ensure you follow all exam procedures
You must be visible to the proctor at anytime of the exam session. No breaks are allowed during the exam (except the 10-minute break between the 2 parts of the exam)
You can interact with the proctor by speaking to him/her or using the chat option
You are not allowed to take notes on paper during the examination
You are only authorised to have a 'whiteboard' to help you during the examination. This whiteboard will be erased in front of the proctor at the end of the exam.
The exam policies are:
Don't use any unauthorised materials, including mobile devices, prewritten notes or books
The use of any recording equipment is strictly prohibited
Don't communicate with anyone other than the proctor
Speaking aloud during the exam is strictly prohibited
You cannot be out of camera view.
Taking pictures, screenshots or trying to copy/paste any element of the exam content is strictly prohibited
You must behave in an appropriate manner. Any conduct that the proctor may deem vulgar, offensive, pornographic, obscene, abusive or criminal are strictly prohibited
Suspicious actions are flagged in the online proctoring system and will be reported to the ESC.
If the proctor detects any suspicious activities or movements, he/she could terminate your exam session at any time and your exam will be invalidated and your fee won't be refunded.
Any irregularity in relation to the ESC Online proctoring Examinations policies and rules mentioned above can lead to sanctions as described in the Online proctoring Examination Terms & Conditions.
What if I have technical issues?
If you experience a technical problem during the test, notify the proctor by speaking to him/her or via the chat.
If you get disconnected or if you lose your internet connection momentarily, you will automatically be reconnected.
If you are unable to reconnect or speak to the proctor, you can call ProctorU® for assistance.
Registration information
In order to respect exam capacity, registrations will be managed on a first come, first served basis.
We encourage you to register online as early as possible to guarantee a seat.
Registration for all ESC administered exams closes 15 days before the examination with no exceptions.
However, registration may close earlier when the exam capacity is reached.
Not an EACVI Silver Member yet? Subscribe today and save up to €122**
Become an EACVI Silver Member for €156 (or €78 if you are below 40 years old or in training)
Benefit from the exam registration member fee (€360 instead of €560)
Save up to €122**
Enjoy all the EACVI Silver Membership benefits including an online subscription to the European Heart Journal - Cardiovascular Imaging (EHJ-CI), unlimited access to EACVI webinars and congresses resources, discounts on EACVI congresses and courses, and much more. Join and save now**
** Compared to standard fee for non-members and including the EACVI Silver membership fee
I want to know more about the EACVI Silver Membership.
Registration fees
| Fee Types | Online Fees |
| --- | --- |
| Standard/EACVI Regular Member | €582.80 |
| EACVI Silver Member | €382.80* |
| AEPC Members | €382.80** |
| Fellow EACVI (FEACVI) | €322.80*** |
| Resit | €222.80**** |
| 2nd Resit | €122.80***** |
*To benefit from member fees you must be a validated member before registering for the exam. This fee is only available for Silver members - for further information please go to the membership page.
**AEPC Member fee: An upload of a copy of your valid AEPC Membership official statement of the current year will be requested during registration process. Your pre registration will be validated and confirmed only upon this mandatory document.
***To benefit from EACVI Fellow fees you must be a validated EACVI Fellowship before registering for the exam. This fee is only available for EACVI Fellow.
****Please note that the resit fee is reserved only for candidates who have sat and failed the exam in the past and cannot be used by candidates under any other circumstances.
*****This fee will apply only if it is the candidate's third attempt at the exam and the second resit in the last five years (i.e. since your first exam attempt). In all other cases, the resit fee will apply if the candidate failed the exam once or failed to logbook in the last five years.
If candidates are not in this five-year restrictive period, the full price will apply.
If you are eligible for the 2nd Resit fee, please contact Exams Registration
Important – healthcare companies or third-party agencies
Please note that healthcare companies or third-party agencies cannot use a delegate's My ESC account or create a delegate My ESC account for registering their delegates. This will result in the cancellation of the registration of your delegate. This is Individual Registration only.
Candidate confirms that this is a purchase 'by myself' as an individual, and the billing address is correct. Candidate understands that after payment has been made, changes in the invoice details will not be possible.
Registration requirements
Candidates will be sent an online questionnaire where they must declare their supervisor and provide information on their training.
Please note that the supervisor does not need to be EACVI certified.
Benefit from reduced exam fees and other advantages! Become an EACVI Member.
Payment and general conditions
All registration fees are quoted in euro (€) and include national applicable VAT. Payment in any other currency will not be accepted.
Registration fees are based on the date of receipt. The prices indicated are only applicable if both registration/request form and payment are received before the registration deadlines, otherwise, the higher onsite fee will be applied.
Registrations will be acknowledged by email upon receipt of payment and a valid candidate email address (make sure your My ESC account profile is updated and ensure that no third party email address is linked to your registration).
Cancellation policy and conditions
If a participant wishes to cancel his/her registration for the certification exam he/she should contact us.
Please take careful note that the cancellation policy on refunds is as follows:
| | |
| --- | --- |
| Up to 4 weeks before the exam | 70% |
| Within 4 weeks before the exam | 0% |
| No show | 0% |
.Up to four weeks before the exam start date and upon receipt of written cancellation request,
a refund of fees minus a 30% administrative charge will be processed.
.If the cancellation request is made less than four weeks before the exam start date, no refund will be granted.
Should a candidate not attend the exam for whatever reason, no further claims for reimbursement or waiving of fees can be made. Similarly, no right to further claims or waiving of fees will arise should the ESC be obliged to alter the exam proceedings.
By registering for the exam, each candidate waives his/her rights to claim any compensation from the ESC. The organizer cannot be held liable for any hindrance or disruption of exam proceedings arising from political, social or economic events, or any other unforeseen incidents beyond their control.
Under no circumstances will the ESC be liable for indirect damages or costs.
Registration of a candidate entails acceptance of these conditions.
Echo CHD certification requirements
CHD certification is obtained in two mandatory steps:
1: Theoretical part - exam (online)
Candidates will have to pass this first section successfully before going to the second part
2: Practical part (logbook and DOPS)
Candidates must submit a logbook listing 250 complete echocardiographic studies and additionally ten DOPS ( Direct Observation of Procedural Skills).
To obtain certification, candidates must succeed in both steps: the knowledge assessment (written examination) and the skills assessment (log book).
Certification stakeholders
Supervisor
The supervisor must:
already be a practising paediatric/congenital echocardiographer
have a high level of expertise
hold national/European specialist recognition in paediatric/adult congenital cardiology OR be an EACVI Certified echocardiographer who has held EACVI/AEPC Echo CHD echo Certification for > one year
Their role is to:
hold the responsibility to guarantee the practical competence of the candidate
check the honesty and validity of locally performed DOPS
complete the DOPS Summary of all the local assessor's scores of the 10 DOPS
be aware of and report any deficiencies in a candidate's competence suggested by their DOPS
note any DOPS scores < three and thus fail the candidate for that specific DOPS assessment.
(not mandatory) act as a local DOPS assessor but cannot be the sole assessor
Local assessors
There must be a minimum of three and maximum of ten assessors per candidate for the 10 DOPS assessments (just one assessor needs to sign each DOPS).
The local assessors must fall under either/both of these criteria:
Any cardiologist practising paediatric/adult congenital cardiology
Or a specialist sonographer who has held EACVI/AEPC Echo CHD certification for > one year
EACVI/AEPC graders
The graders are:
EACVI delegated clinicians
likely to be an echocardiography clinical leader
can be a Echo CHD certification committee member
experienced individuals with advanced knowledge and experience in echocardiography
specifically trained in EACVI/AEPC grading
appointed by the EACVI/AEPC
Their role is to:
review submitted DOPS forms
review accompanying (minimum ten) written reports
review the DOPS summary signed by the Supervisor
(if they deem necessary) request the digital cine files for any DOPS or logbook reports from any candidate. They can request these files during a random audit to verify the DOPS process and/or where further details are needed for the logbook summary. This can be due to failure by the candidate to send anonymous echo reports accompanying the DOPS or because a candidate has submitted DOPS forms with no assessor feedback.
Theoretical part - exam
A theoretical examination is held once a year.
It is a Multiple Choice Question form (MCQ, select the best answer out of 5 possible choices) divided into two sections:
Reporting: 50 questions related to Echo CHD cases with displayed echoes - 1 hour 30 minutes.
Theory: 75 questions - 1 hour 50 minutes.
The examination is in English.
The total duration of the written examination is approximately 3 hours 30 minutes including a 10-minute break between the theory and the reporting papers.
After each examination, the EACVI Certification Committee analyses the statistical robustness of individual questions together with the distribution of all scores. Following this validation process, the pass mark for each exam is set.
Results of the written examination are sent by email approximately two months after the exam.
Appeal the exam
Candidates who have comments or concerns about an Examination question should contact the ESC by the ESC Contact us webpage (https://www.escardio.org/Contact). The relevant certification committee will review all comments, concerns and suggestions made by Candidates. These comments or concerns must be logged on the Examination day with the proctor or at the latest before Candidates received their Examination results.
After having received your results:
If you believe that an incorrect result has been awarded to you, you may lodge an appeal by sending to the ESC exam administration an official letter within 8 days of receiving your scores, to the ESC contact us form. The result of such appeal may be a higher grade, a lower grade, or no grade change. In no circumstance you will be entitled to fee refund nor damages.
Appeal process:
The ESC exam administration and relevant certification committee will reply within 4 weeks.
Reply from ESC exam administration and relevant certification committee is final. You agreed to this during the exam registration process by accepting the ESC exam delivery Terms and Conditions.

Appeals are free of charge.
Practical assessment: logbook
After the successful completion of the written exam, candidates can proceed with the Practical Assessment. This logbook must be submitted within twelve months after the candidates received their exam results.
The Congenital Heart Disease (Echo CHD) Certification Committee decided in 2009 to introduce the DOPs (Direct Observation Procedures Skills) process as the major practical assessment for EACVI/AEPC Echo CHD Certification process. DOPS returns responsibility to the local expert supervisor to guarantee competence and assure quality.
Please note that all parts of the logbook, DOPs and reports must be submitted in English.
What is DOPS:
An assessment tool where local assessors:
directly observe all facets of the echocardiogram
review the written report
review the interpretation of findings
Why was DOPS adopted?
Too much variability in reporting formats – making comparison of candidates difficult
Too much variability in anatomy and relevant measures made it difficult to adopt a single reporting template
Assurance that a practising congenital cardiologist/EACVI Certified Echocardiographers was actively engaged in the oversight and assessment of the competence of the candidate
Aims:
To have a transparent and verifiable system of certification where quality and ongoing education are key – this system relies heavily on the integrity and responsibility of all assessors and supervisors in the field of CHD
To promote the CHD Certification process as achievable and desirable
To foster a climate of excellence throughout the process
Logbook criteria
To complete the overall certification process, the candidate must submit their log book and DOPS after passing the exam. The logbook must be entirely anonymised. Candidate's and patient's names should not appear in any of the DOPS, reports nor the file names.
1. A complete 250 logbook case list:
Includes 250 logbook list of CHD transthoracic echocardiogram cases. No transoesophageal (TOE) cases can be included in this logbook.
The cases must be taken from a 24 months period from twelve months before to twelve months after having sat the exam.
Please note that you can create your own excel document as long as the columns are identical and you include the first two pages completed and signed.
Handwritten lists are not accepted.
2. Reports:
These must be reported and performed solely by the candidate.
They must have been completed within a two year period (twelve months before and twelve months after the date of the exam)
Include only those reports accompanying the ten DOPS in the submission.
If the report has been hand written it must be accompanied by a typed version.
In addition, if the report is not in English it must be accompanied by a written translation.
Reports must be completely anonymised and patients names removed cleanly and completely.
Please note: No transoesophageal (TOE) cases can be used.
3. 10 signed DOPS:
Candidates must have a minimum of three assessors assessing the 10 DOPS reports.
Each DOPS must be accompanied by the candidate's original written report of the case.
Each DOPS must include:
The clinical indication for echocardiography
Date of examination
Written feedback on the performance of each procedure including advice on improvements/deficiencies
Corresponding original written echo report
Candidate and assessors' signatures
Note: candidates are asked to retain for each of the ten DOPS, a digital cine file of the study for further later review if requested by graders.
4. A DOPS summary sheet authorised and underwritten by candidate's supervisor:
If in the DOPS summary sheet there are any scores from one to three (unsatisfactory) then a statement from the designated supervisor regarding the taken action and objective evidence of improvement in subsequent assessments is expected.
The congenital echo assessors reserve the right to request anonymised reports and video images relating to the examinations scored for DOPS.
5. Further logbook details
The logbook and submitted reports should reflect the normal caseload of a general paediatric and congenital echocardiography department and should include cases of:
Ventricular function assessment
Valvular heart disease
Septation defects (VSD, ASD, AVSD)
Right heart obstructions (tetralogy of Fallot, pulmonary atresia)
Left heart obstructions (coarctation, hypoplastic left heart…)
Atrioventricular discordance (double discordance…)
Arterioventricular discordance (transposition, double outlet ventricles)
Situs anomalies, isomerism
Postoperative congenital heart disease
Suspected endocarditis
Cardiomyopathies
Coronary anomalies (Kawasaki disease, ALCAPA…)
No more than 1/3 of the studies should be completely normal
Each patient may be present only once in the logbook – It is not allowed to add multiple studies of the same patient.
6. Logbook submission
Logbooks must be submitted online via the link sent to candidates who have passed the exam. This link is sent to candidates in their results letters on passing the exam.
Contact Us if this link cannot be located.
Logbooks must be completely anonymised - neither the candidate's or the patient's names can appear anywhere on the logbook. If candidate's names appear in any part of the logbook it will be returned and the necessary changes must be made. The complete logbook documents must then all be resubmitted within one to two weeks.
It is the candidate's responsibility to send his/her logbook on time.
Candidates must keep a copy of their logbook along with the media and report files that could be called for by the graders.
Results of the practical assessment are sent by email within three months after the logbook is assigned to reviewers.
If a candidate fails to submit their logbook and DOPS within twelve months sitting the exam, they must restart the certification process. This will include re-sitting the full written exam.
Extension requests
If a candidate is in need of an extension for their logbook submission date they must request this with a signed letter of explanation from their supervisor. The request must be submitted before the deadline of their logbook submission and cannot be granted in arrears. All requests should be directed to the certification office through Contact Us.
Please note that the reason for an extension must be important and extensions are not granted because of minor issues, poor organisation and so on.
Appealing the logbook
Candidates who fail to the logbook part may raise an appeal to the ESC certification team on the ESC Contact us.
If a candidate fails the logbook/DOPS stage of the certification process, the following evidence may be requested at the discretion of the Echo CHD Committee:
Further reports
Actual cine/media recording/s
The appeal procedure for the re-evaluation of a logbook is free of charge and does not guarantee a pass after this second review.
This will be the final attempt by the Echo CHD committee to assist the candidate in demonstrating satisfactory practical competence. The decision of the appeal is made by the committee and is final.
Failing the certification programme will require the candidate to start the whole process from the beginning.
Exam preparation
Documents to help you prepare your exam
Suggested reading lists
For Echo CHD exam

Echocardiography in Pediatric and Congenital Heart Disease: From Fetus to Adult by Wyman Lai, Luc Mertens, Meryl Cohen, and Tal Geva (2009)
Echocardiography in Pediatric and Adult Congenital Heart Disease by Benjamin W. Eidem, Frank Cetta, and Patrick W. O'Leary (2009)
Transoesophageal Echocardiography for Congenital Heart Disease by Pierre C. Wong, Wanda C. Miller - Hance, and Norman H. Silverman (due May 2010)
Echocardiography in Adult Congenital Heart DiseasebyWei Li, Michael Henein, and Michael A. Gatzoulis (2007)
Echocardiography: A Practical Guide for Reporting, by Helen Rimington (Author), John Chambers (Author)
This section includes information on education-related areas such as:
Frequently Asked Questions:
Please also refer to the FAQs for further general information on the certification process
For any further information, please contact us.
Recertification
Candidates who have successfully completed the certification process have been awarded a 5-year certification.
To retain the respective certification candidates must apply for recertification from 6-months before to 6 months after the certification expiration date.
During this time window, candidates who are eligible for the recertification will receive an automatic email every 3 months to apply for recertification. This email is sent on MyESC email address. All candidates will be reminded as the deadline approaches but it is the candidate responsibility to ensure that the recertification is submitted in a timely manner.
Click here to consult the recertification requirements.
Echo CHD graders
Please find here the list of EACVI Echo CHD graders
Certified individuals in CHD
EACVI is pleased to list all their Echo CHD certified candidates - Last Update 20 October 2022