The next EACVI TOE exam: Take it from anywhere!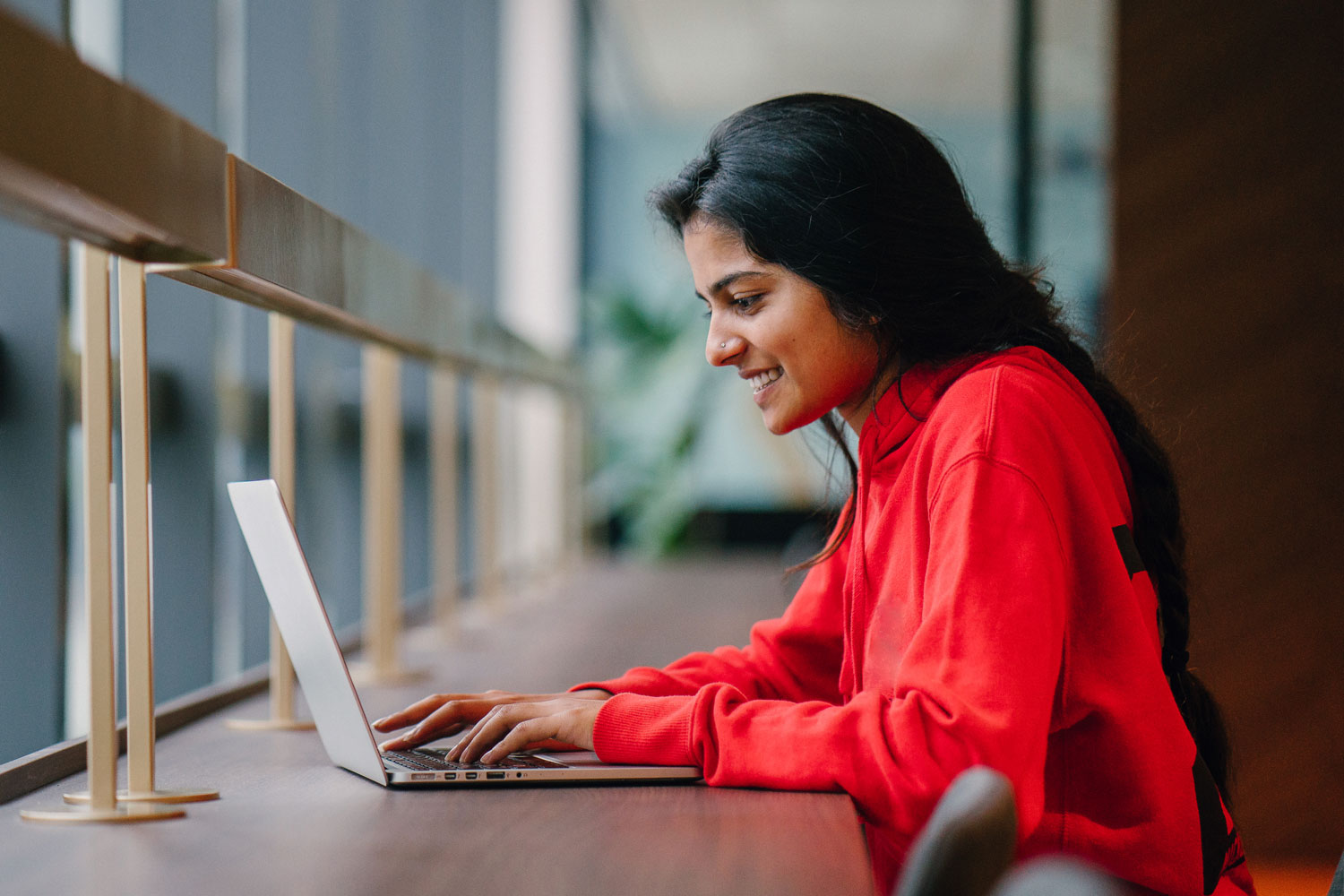 No need to travel anymore. Take your exam online, from your computer, at home.
Schedule
The examination is designed to be completed in two sections with a 10-minute break between the two sections.
You will be able to start the first part of your exam at any time between 13:00-16:30 CEST.
TOE exam
The goals of certification are to protect patients from undergoing transoesophageal echocardiographic examinations performed by unqualified persons and to set a European standard for competency and excellence in this field.
The benefits of getting certified in EACVI TOE:
Certification in TOE gives credibility and professional legitimacy to an individual by demonstrating his/her competency on getting this certification.
The certification process will identify qualified practitioners of transoesophageal echocardiography and should enhance their professional image.
European certification is designed to test the competency of an unsupervised individual's ability to perform, interpret, and report routine transoesophageal echocardiographic studies.
Certification in TOE is not a compulsory or regulatory certificate of competence or excellence. The right to report and sign clinical studies in individual countries is defined by national laws and regulations.
Sonographers (technicians) and doctors of all disciplines can apply for certification in TOE.
Take your EACVI exam online - what you need to know
The EACVI offers the possibility of taking the exam online. Here is everything you need to know in order to participate.
What is this online format?
The EACVI wants to provide you with the safety and convenience of an online platform, while retaining the integrity and quality of an on-site supervised exam.
The exam is:
offered everywhere in the world
identical in content, format and on-screen experience to previous on-site exams delivered on tablets
taken on your own device (computer) and monitored by a human proctor online through ProctorU®
What equipment do I need?
You must verify that your computer meets the requirements before you register for the EACVI TOE exam. If this is not the case, you will not be able to take the exam.
You will need:
a strong and stable internet connection
a webcam, speaker and microphone
We highly recommend that you check all of the system requirements available here.
We also recommend that you test your equipment while you are on that page to verify you have the necessary equipment to take the exam.
How can I register for this exam?
It is a two-step registration process
Start your registration with the EACVI
Complete your registration with ProctorU®
Start your registration with the EACVI
After having verified that your equipment meets the requirements, you can start your registration with the EACVI.
You will need to complete a pre-exam questionnaire and pay the exam registration fee.
When you finish, you'll receive an email from the ESC with your invoice to confirm your payment.
Complete your registration with ProctorU®
Once you have registered with the EACVI and pay your exam fee, you will get an email with a link to complete your registration with ProctorU®.
You will need to create a ProctorU® account. Then at the pre-defined exam date, you will be able to choose the time slot you would like to take the exam. When you finish, you will receive a confirmation email.
What can I expect on the exam day?
You can find more information about what to expect on the examination day below and also on the ProctorU® website.
Before the exam session begins
Fix any issues you may encounter on your computer. All issues must be resolved before your appointment time
Close all browsers and applications not needed for the exam
Gather the documents you will need to identify you (passport, ID document with photo)
Make sure your exam environment meets the requirements:

your room is quiet and well lit
your are alone in the room
your workspace is clear from all materials and unauthorised supports
there are no sounds from music or television around

Make sure you are dressed appropriately, with your face visible to the proctor
Check-in and identification process
Log in to your ProctorU® account at your appointment time
Complete the authentication steps, which include showing your ID to the proctor. The name on your ID must match the name provided during the registration process
Follow the proctor instructions. You will have to:

Give access permission to your computer screen for monitoring purposes
Use your camera to show a 360-degree view of your room

If everything goes well, the proctor will let you start your exam
The check-in and identification process can take approximately 5 to 10 minutes
During the exam
Your entire exam will be recorded by ProctorU® and monitored by a human proctor.
During the exam, the proctor will monitor you (via the camera) and your computer screen to ensure you follow all exam procedures
You must be visible to the proctor at anytime of the exam session. No breaks are allowed during the exam (except the 10-minute break between the 2 parts of the exam)
You can interact with the proctor by speaking to him/her or using the chat option
You are not allowed to take notes on paper during the examination
You are only authorised to have a 'whiteboard' to help you during the examination. This whiteboard will be erased in front of the proctor at the end of the exam.
The exam policies are:
Don't use any unauthorised materials, including mobile devices, prewritten notes or books
The use of any recording equipment is strictly prohibited
Don't communicate with anyone other than the proctor
Speaking aloud during the exam is strictly prohibited
You cannot be out of camera view.
Taking pictures, screenshots or trying to copy/paste any element of the exam content is strictly prohibited
You must behave in an appropriate manner. Any conduct that the proctor may deem vulgar, offensive, pornographic, obscene, abusive or criminal are strictly prohibited
Suspicious actions are flagged in the online proctoring system and will be reported to the ESC.
If the proctor detects any suspicious activities or movements, he/she could terminate your exam session at any time and your exam will be invalidated and your fee won't be refunded.
Any irregularity in relation to the ESC Online Proctoring Examinations Policies and Rules mentioned above can lead to sanctions as described in the Online Proctoring Examination Terms & Conditions.
What if I have technical issues?
If you experience a technical problem during the test, notify the proctor by speaking to him/her or via the chat.
If you get disconnected or if you lose your internet connection momentarily, you will automatically be reconnected.
If you are unable to reconnect or speak to the proctor, you can call ProctorU® for assistance.
Certification requirements
To obtain certification, candidates must succeed in both of the steps below:
First: the theoretical part must be passed successfully before going to the second part.
Second: the practical part delivered via an e-logbook containing 125 clinical cases, or 75 if the candidate holds a valid TTE Certification.
Theoretical part - exam
The TOE examination is usually held twice a year.
This multiple-choice, English-language examination is divided into two sections with candidates required to select the best answer out of five possible choices:
Reporting: 50 questions related to TOE cases with displayed echoes - 1 hour and 30 minutes
Theory: 75 questions - 1 hour and 50 minutes
The written examination is 3 hours and 30 minutes, including a 10-minute break.
To be successful, a candidate must pass both sections of the written exam (reporting and theory). The passing scores for each section are established after each exam by the TOE subcommittee based on statistical performance of individual questions and on the average level of scores taken from the respective examinations.
Post-examination:
Results of the written examination are sent by email two months later.
Appealing the exam
Candidates who have comments or concerns about an Examination question should contact the ESC via the ESC Contact Us form. The relevant certification committee will review all comments, concerns and suggestions made by Candidates. These comments or concerns must be logged on the Examination day with the proctor or at the latest before Candidates received their Examination results.
After having received your results:
If you believe that an incorrect result has been awarded to you, you may lodge an appeal within eight days of receiving your scores by sending an official letter to the ESC exam administration via the ESC Contact Us form. The result of such appeal may be a higher grade, a lower grade, or no grade change. Under no circumstances will you be entitled to a refund of fees or to damages.
Appeal process:
The ESC exam administration and relevant certification committee will reply within four weeks.
The reply from the ESC exam administration and relevant certification committee is final. You agreed to this during the exam registration process by accepting the ESC exam delivery terms and conditions.

Appeals are free of charge.
Registration information
In order to respect exam capacity, registrations will be managed on a first come, first served basis.
We encourage you to register online as early as possible to guarantee a seat.
Registration closes when the exam capacity is reached and at the latest 15 days before the examination with no exceptions.
Registration fees
Not an EACVI Silver Member yet? Subscribe today and save up to €122**
Become an EACVI Silver Member for €156 (or €78 if you are below 40 years old or in training)
Benefit from the exam registration member fee (€319 instead of €485.67)
Save up to €100!**
Enjoy all the EACVI Silver Membership benefits including an online subscription to the European Heart Journal - Cardiovascular Imaging (EHJ-CI), unlimited access to EACVI webinars and congress resources, discounts on EACVI congresses and courses, and much more. Join and save now.**
** Compared to standard fee for non-members and including the EACVI Silver Membership fee.
I want to know more about the EACVI Silver Membership.
| Fee Types | Online Fees |
| --- | --- |
| Standard/EACVI Regular Member | €582.80 |
| EACVI Silver Member | €382.80* |
| EACTAIC Member | €382.80** |
| EACVI Fellow (FEACVI) | €322.80*** |
| Resit | €222.80**** |
| Second resit | €122.80***** |
*To benefit from member fees you must be a validated member before registering for the exam. This fee is only available for Silver Members. For further information, please go to the membership page.
**EACTAIC Members: An upload of a copy of your valid EACTAIC Membership official statement of the current year will be requested during registration process. Your pre registration will be validated and confirmed only upon this mandatory document.
***To benefit from EACVI Fellow fees you must be a validated EACVI Fellowship before registering for the exam. This fee is only available for EACVI Fellows.
****Please note that the resit fee is reserved only for candidates who have sat and failed the exam in the past and cannot be used by candidates under any other circumstances.
*****This fee will apply only if it is the candidate's third attempt at the exam and the second resit in the last five years (i.e. since your first exam attempt). In all other cases, the resit fee will apply if the candidate failed the exam once or failed to logbook in the last five years.
If you are eligible to the second resit fee please contact us.
If candidates are not in this five-year restrictive period, the full price will apply.
Healthcare companies or third-party agencies
Please note that Healthcare companies or third-party agencies cannot use a delegate's My ESC account or create a delegate My ESC account for registering their delegates. This will result in the cancellation of the registration of your delegate. This is Individual Registration only.
Candidate confirms that this is a purchase 'by myself' as an individual, and the Billing Address is correct. Candidate understands that after payment has been made, changes in the invoice details will not be possible.
Registration requirements
NEW: Before paying, candidates have to complete a questionnaire where they must declare the name of their supervisor and provide information on their training.
Please note that the supervisor does not need to be EACVI-certified.

Payment and general conditions
All registration fees are quoted in euros (€) and include national applicable VAT. Payment in any other currency will not be accepted. Credit card payment available only.
Registration fees are based on the date of receipt. The prices indicated are only applicable if both the registration form/request and payment are received before the registration deadlines. Otherwise, the higher registration fee will be applied.
Registrations will be acknowledged by email upon receipt of payment and a valid candidate email address (make sure your My ESC profile is updated and ensure that no third-party email address is linked to your registration).
Cancellation policy and conditions
If a participant wishes to cancel his/her registration for the certification exam, he/she should contact us.
Please take careful note that the cancellation policy on refunds is as follows:
| | |
| --- | --- |
| Up to 4 weeks before the exam | 70% |
| Within 4 weeks before the exam | 0% |
| No show | 0% |
Up to four weeks before the exam start date and upon receipt of written cancellation request, a refund of fees minus a 30% administrative charge will be processed.
If the cancellation request is made less than four weeks before the exam start date, no refund will be granted.
Should a candidate not attend the exam for whatever reason, no further claims for reimbursement or waiving of fees can be made. Similarly, no right to further claims or waiving of fees will arise should the ESC be obliged to alter the exam proceedings.
By registering for the exam, each candidate waives his/her rights to claim any compensation from the ESC.
The organizer cannot be held liable for any hindrance or disruption of exam proceedings arising from political, social or economic events, or any other unforeseen incidents beyond their control.
Under no circumstances will the ESC be liable for indirect damages or costs.
Registration of a candidate entails acceptance of these conditions.
Exam preparation
1. Follow the suggested publications list.
2. Go to the EACVI educational area.
This includes information about education-related areas such as:
3. Use the EACTAIC e-Academy offers.
Frequently-Asked Questions
Practical assessment: TOE logbook
After the successful completion of the written exam, the candidate can proceed with the practical assessment (e-logbook) which must be submitted up to 12 months after the candidates receive their exam results.
Successful exam candidates will be informed on how to submit their e-logbook, along with their results. They will be sent a link and details as to which username and password to use.
Please note: Any document with the candidate's name will be rejected - ensure that only the candidate's number appears on the document.
Each patient may be present only once in the logbook – It is not allowed to add multiple studies of the same patient.
Signed supervisor's letter documenting and reviewing the training studies undertaken by the candidate must be included.
A 125-case summary sheet assessed and signed by candidate's supervisor – or 75 if they hold a certification in TTE – must be included.

Cases can be collected from one year before to one year after the written exam and can cover the full 24 months.
Candidates are not asked to submit the full reports for these particular cases - although they may be requested by the EACVI graders and/or by the EACVI Certification Committee. Thus candidates are asked to keep this information available.
If you are having problems with the PDF template, please create an Excel with exactly the same column titles, and use this instead. Don't forget to include the first page signed by your supervisor.

Echocardiography guide or perioperative guide, depending on the lab where you work (i.e. echo labs or perioperative labs).

Special cases with detailed original reports, images and media.
The six cases must be anonymous: no patient name or candidate name should be visible. Nevertheless, others details such as the age and the sex of the patient are important for the sake of precision.
All these cases must be have been performed by the candidate and accompanied by the original clinical reports that the candidate wrote in their place of practice.
There should be a systematic description of the chambers, valves and extra-cardiac structures.
Several measurements should be included to indicate the workings and outcome of each case. Findings in the report (for example the severity of valve disease, chamber size or ventricular function) must by supported by relevant measurements and Doppler-derived data.
A comprehensive conclusion should be included.
Important:
Reports are judged on completeness and accuracy – i.e. whether the report matches the uploaded images, and whether there are any errors of interpretation or omission.
The e-logbook can be submitted in one of the available languages (please refer to the list below). All cases will be sent to three EACVI graders for review.
Available languages
Arabic
Dutch
Greek
Polish
Serbian
Croatian
English*
Hungarian
Portuguese
Spanish
Danish
French
Italian
Romanian
Swedish
German
Norwegian
Russian
* Submitted reports should be the original clinical ones, but these may be accompanied by English translations which may speed up the grading process.
Do remember to select the correct language when submitting your e-logbook. For example, if most of the e-logbook is in English, but the reports are in Italian, please submit the language as 'Italian'.
Extension requests
If a candidate is in need of an extension for their e-logbook submission date, they must request this with a signed letter of explanation from their supervisor. The request must be submitted before the deadline of their e-logbook submission and cannot be granted afterwards. All requests should be directed to the certification office through the contact us form.
Please note that reasons for extensions must be reasonable and cannot be granted for instances such as poor organisation and so on.
Results
Results of the complete certification process are sent by email within three months of submitting the e-logbook.
Failure to comply with any of the above requirements will require the candidate to start the whole process from the beginning.
Appeal to the logbook
Candidates who fail the full certification process (e-logbook section after having passed the exam) may raise an appeal to the EACVI Certification Team. Please contact us.
The appeal procedure for the reevaluation of a logbook is free of charge and does not guarantee a pass after this second review. The decision of the appeal is made by the committee and is final.
Failing the certification programme will require the candidate to start the whole process from the beginning.
Recertification
Candidates who successfully complete the certification process are awarded a five-year certification.
To retain the respective certifications, candidates must apply for recertification from six months before to six months after the certification expiry date.
During this time window, candidates who are eligible for the recertification will receive an automatic email every three months to apply for recertification. This email is sent to the My ESC email address. All candidates will be reminded as the deadline approaches, but it is the candidate's responsibility to ensure that the recertification is submitted in a timely manner.
Click here to consult the recertification requirements.
TOE graders
Please find here the list of EACVI TOE graders.
Individuals certified in TOE
Find below the list of professionals who are certified in TOE by the EACVI/EACTAIC.
Discover who they are, where they come from and benefit from their experience!
The EACVI/EACTAIC certification is valid for five years.
EACVI/EACTAIC is pleased to list all their TOE certified candidates - Last Update 20 October 2022