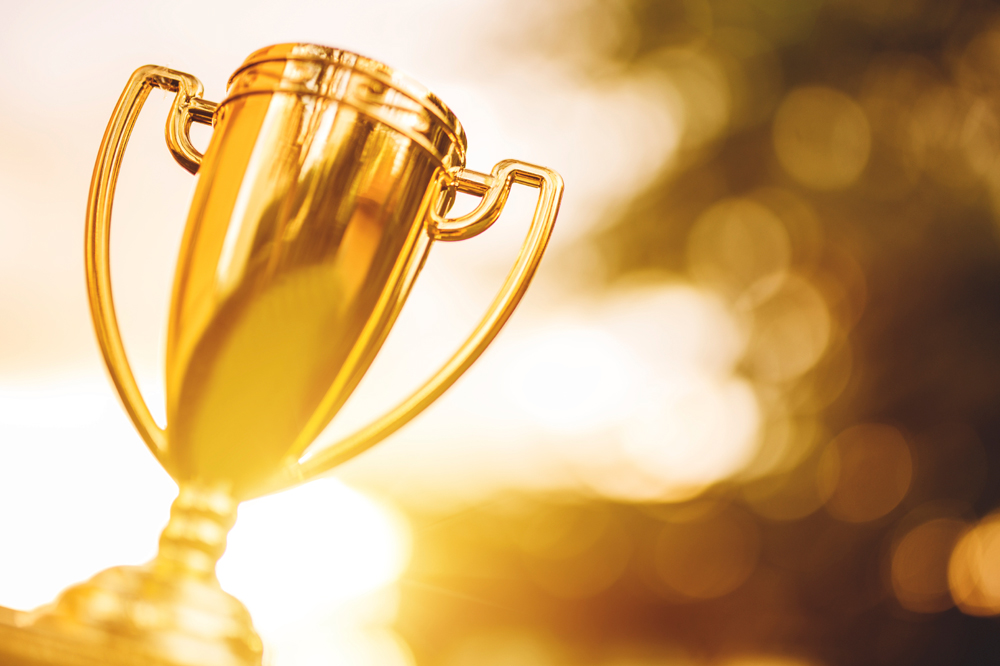 The ESC is pleased to honour a certain number of individuals in recognition of their outstanding achievements.
Winners of the Best Clinical Cases and Young Investigators awards sessions will be announced during the 2020 ESC Awards on Monday 31 August at 17:00 CEST

The ESC Gold Medalist Kári Stefánsson (Reykjavik, Iceland), gave the ESC Awards Inspirational Lecture entitled "Population data on human diversity; a key to the understanding of common disease of man"
Finalists have been scored on the following criteria: originality, scientific content, presentation and answers to questions. The winner of each sessions will be awarded with a prize of €2,000 and the runners-up will each receive a prize of €1,000.
Young Investigator Award Session Thrombosis
Chair & Jury Members: Garret A FitzGerald (Philadelphia, US) - Stefanie Schüpke (Munich, DE) - Bruna Gigante (Stockholm, SE) - Yaling Han (Shenyang, CN)
Awardees:
Chayakrit Krittanawong (New York, US) - A genome-wide association study identifies novel genetic loci associated with pulmonary embolism.
Kazuma Oyama (Brookline, US) - Serial measurement of biomarkers and the risk of stroke or systemic embolism and bleeding in patients with atrial fibrillation in ENGAGE AF-TIMI 48.
John Kikoine (Paris, FR) - Incidence, clinical impact and treatment outcomes of valve thrombosis after transcatheter mitral valve implantation.
Young Investigator Award Session Basic Science
Chair & Jury Members: Gianluigi Condorelli (Rozzano, IT) - Thomas Thum (Hannover, DE) - Connie R Bezzina (Amsterdam, NL) - Jolanda van der Velden (Amsterdam, NL)
Awardees:
Hao Yu Chen (Montreal, CA) - Genome-wide association meta-analysis in 652,134 participants identifies 9 novel susceptibility loci for aortic stenosis.
Samuele Ambrosini (Schlieren, CH) - Methylation of the hippo signalling effector YAP by SETD7 drives myocardial ischemic injury.
Elena Ciaglia (Salerno, IT) - Murine transfer of a human gene variant associated with exceptional longevity displays senolytic effects both in immune compartment and endothelium of aged mice.
Young Investigator Award Session Population sciences
Chair & Jury Members: Pedro Marques-Vidal (Lausanne, CH) - Paul M Ridker (Boston, US) - Martin Halle (Munich, DE) - Ana Abreu (Lisboa, PT) - Sarah Lewington (Oxford, GB)
Awardees:
Hyojeong Ahn (Seoul, KR) - Regular exercise after a diagnosis of atrial fibrillation and lower risks of cardiovascular disease: a nationwide population-based study.
Steven Hageman (Utrecht, NL) - Predicted lifetime therapy benefit guided treatment effectively reduces residual cardiovascular risk in patients with symptomatic atherosclerotic disease.
Jose R Medina-Inojosa (Rochester, US) - The association of artificial intelligence-enabled electrocardiogram-derived age (physiologic age) with atherosclerotic cardiovascular events in the community.
Young Investigator Award Session Clinical Cardiology 1
Chair & Jury Members: Franz Robert Eberli (Zurich, CH) - John Camm (London, GB) - Julien Magne (Limoges, FR) - Maddalena Lettino (Milano, IT)
Awardees:
Davide Margonato (Milano, IT) - Systematic cutting of selected secondary mitral valve chordae, in association with a shallow myectomy, in obstructive hypertrophic cardiomyopathy: impact on mitral valve function and patient management.
Hans-Josef Feistritzer (Leipzig, DE) - Prognostic Impact of Active Mechanical Circulatory Support in Cardiogenic Shock Complicating Acute Myocardial Infarction: Results from the CULPRIT-SHOCK Trial.
Dimitrios Doudesis (Edinburgh, GB) - Validation of a machine learned model to predict the diagnosis of myocardial infarction.
Young Investigator Award Session Clinical Cardiology 2
Chair & Jury Members: Franz Robert Eberli (Zurich, CH) - John Camm (London, GB) - Maddalena Lettino (Milano, IT)
Awardees:
Naoko Sawada (Tokyo, JP) - Visceral fat accumulation and left atrial phasic function in the general population.
Ameesh Isath (New York, US) - A nationwide 16-year study of the trends, burden and impact of atrial fibrillation in cardiac amyloidosis.
Masih Tajdini (Tehran, IR) - Atomoxetine in patients with recurrent vasovagal syncope for preventing vasovagal attacks and improvement of depression and anxiety: a randomized double-blind placebo-controlled clinical trial.
Young Investigator Award Session Coronary Pathophysiology and Microcirculation
Chair & Jury Members: Etto Eringa (Amsterdam, NL) - Dimitris Tousoulis (Athens, GR) - Giuseppe De Luca (Novara, IT) - Danijela Trifunovic Zamaklar (Beograd, RS) - Marija Vavlukis (Skopje, MK)
Awardees:
Kensuke Nishimiya (Sendai, JP) - Clinical implications of coronary artery morphology of patients with ischemia and non-obstructive coronary artery disease (INOCA) -An intracoronary OCT study-.
Guillaume Bonnet (Paris, FR) - Determinants of trajectories of cardiac allograft vasculopathy after heart transplantation: a population based study.
Luis Miguel Rincon (Madrid, ES) - Predicting adverse ventricular remodelling and poor outcome after acute myocardial infarction by a distinctive miRNA signature.
Nursing and Allied Professions Investigator Award
Chair & Jury Members: Anna Strömberg (Linkoping, SE) - Lis Neubeck (Edinburgh, GB) - Izabella Uchmanowicz (Wroclaw, PL)
Awardees:
Nobuaki Hamazaki (Sagamihara, JP) - Correlation between respiratory muscle weakness and frailty status as risk markers for prognosis in patients with cardiovascular disease.
Satoshi Katano (Sapporo, JP) - Clinical determinants and prognostic impact of osteoporosis in patients with chronic heart failure.
Ekaterini Lambrinou (Limassol, CY) - Diabetes and female gender are found to increase the hazard of deterioration? Results from the MEETinCY trial.
Best clinical cases - Awards session
Chair & Jury Members: Allan Böhm (Bratislava, SK) - Efstratios Karagiannidis (Thessaloniki, GR) - Maria Rubini Gimenez (Leipzig, DE) - Syed Mohammad Afzal Sohaib (London, GB)
Awardees:
Marie Lamberigts (Leuven, BE) - Detection of a 2nd degree AV block by a photoplethysmography based smartphone application after recent mitral valve surgery.
Andreea Antonia Nica (Bucuresti, RO) - Paradoxical embolism through foramen ovale patency: a rare, but possible cause of renal arterial occlusion.
Thomas Schuh (Vienna, AT) - MBL deficiency: a cardiovascular risk factor? Generalized atherosclerosis and recurrent infections in a patient with MBL deficiency.
Awards sponsored by the European Society of Cardiology illustrate the dedication of our Society to support original research and scientific excellence. See Award winners from previous years.