Joining forces to share the latest science and gain new perspectives
ESC Congress covers all topics within cardiovascular medicine; presenting and discussing the latest scientific findings and providing in-depth clinical teaching and education.
You will discover state-of-the-art science, current thinking and guidelines whilst experiencing new innovations – introducing topics at the forefront of cardiovascular medicine.
The ESC Congress Programme Committee is designing an outstanding programme with the main goal - Inform and educate for better practice and patient care.
ESC Congress 2023 promises an experience like no other, customised to YOUR needs – onsite in Amsterdam and online, around the world.
Latest Science at the Heart of the Programme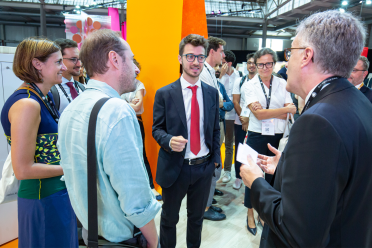 Abstract submission is now open and the deadline this year is 1 March 2023, 12:00 (noon) CET. It's time to prepare your submissions. We're excited that ALL abstracts and clinical cases will be presented in the Research Gateway.
They will be moderated by experts, whether as an oral abstract presentation in the Science Box, or as ePosters in the Moderated ePoster stations.
This Year's Spotlight: Heart Failure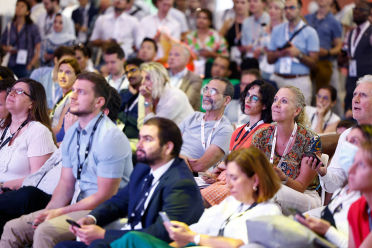 Heart failure is relevant to all areas of cardiology and beyond, including obesity, diabetes and chronic kidney disease, which is why it makes such a relevant spotlight for ESC Congress 2023.
Many of the problems cardiovascular diseases professionals face are the results of heart failure or complication of heart failure including coronary artery disease, valvular problems, stroke, arrhythmias and sudden death.
Late-Breaking Science Unveiled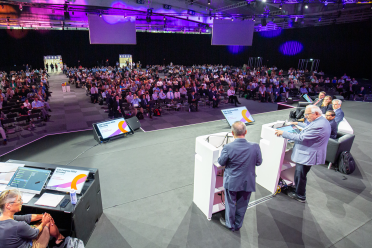 Important clinical trials and updates will be presented in the main auditorium in Amsterdam and broadcast for the audience around the world. These presentations will be complemented by a deep dive into the data during discussions with the trialists and insights from key opinion leaders.
New ESC Clinical Practice Guidelines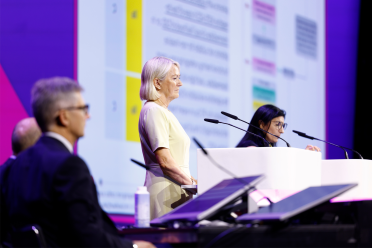 In 2023, major guidelines will be unveiled to present the most useful recommendations for clinical practice and better patient outcome.
Acute Coronary Syndromes
Cardiomyopathies
Diabetes and Cardiovascular Diseases
Endocarditis
Focused update of the 2021 Heart Failure Guidelines
Official presentations will be followed by discussions and interviews with Task Force Chairs for in-depth understanding of the new recommendations.
Clinical Implementation Track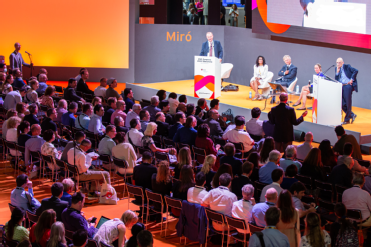 The clinical implementation track will specifically guide you to sessions focused on best practices in clinical applications.
Whether onsite in Amsterdam or online around the world, get the information and the guidance you need for your practice.
Digital Health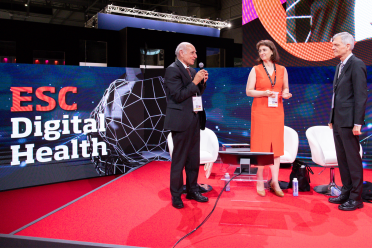 A Digital Health Stage will set the scene for scientific sessions related to digital transformation and its implications for daily practice today and in the near future.
Highlights for the Young Community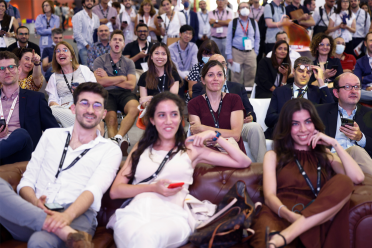 The Young Committee is in charge of putting together the clinical case programme.
Sessions particularly relevant for young cardiovascular professionals will be highlighted in the programme by the Young Committee.
General Cardiology for Physicians, Technicians, General Practitioners & Nurses and Allied Professionals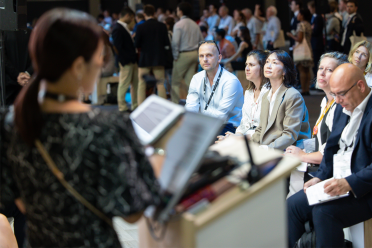 Organised in collaboration with the ESC Council for Cardiology Practice, the Association of Cardiovascular Nursing & Allied Professions and the Netherlands Society of Cardiology.
A programme designed specifically for nurses and allied professions, general practitioners, physicians and technicians will address key recent clinical practice updates and important topics to cover.