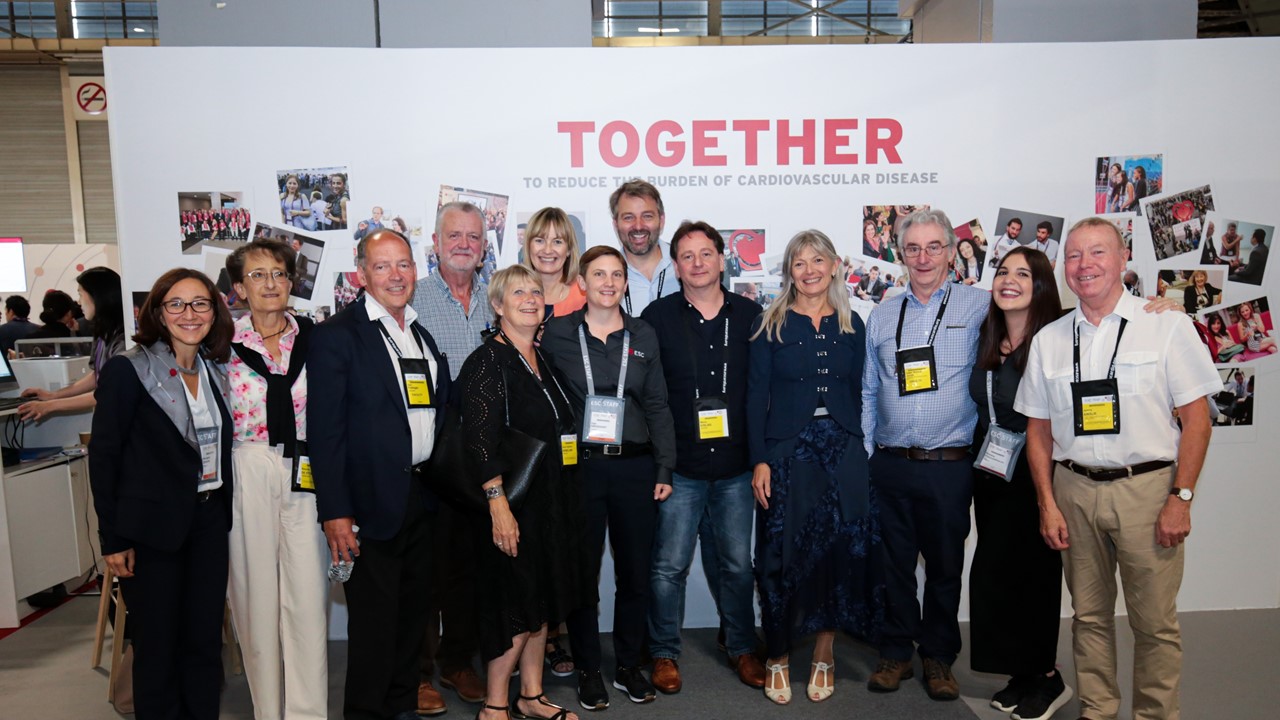 The ESC sees patient engagement as a partnership between patients and healthcare professionals that actively supports our mission of reducing the burden of cardiovascular disease. Our aim is to listen and learn from patients how to:
find better ways of implementing evidence
support patient self-management
improve patient outcomes
reduce health inequities
Established in 2018, the ESC Patient Forum brings together 25 patients from 11 countries around Europe. Each patient has personal experience with cardiovascular conditions.
''We have much to learn from patients'', says Prof. Barbara Casadei, ESC President. ''They are the experts on what it means to experience heart disease'' and patients' perspectives can enrich the ESC's work in many ways, from conveying strong messages through the guidelines to offering accurate and essential information through a dedicated patients' webpage. Read the full article in Cardiopulse
The ESC Patient Forum is currently led by Prof. Lina Badimon Maestro, ESC Board Member - Councillor for the Patient Forum & Women in the ESC.
Members of the Patient Forum share what they hope to achieve through the initiative
Our vision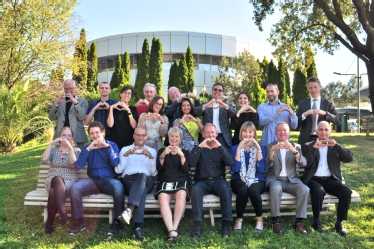 The vision is to have professionals and patients working together to make a meaningful contribution to all objectives of the ESC, from the congresses and educational resources to ESC guidelines and advocacy. We want to develop and enhance patient engagement so that it is embedded like a golden thread through all ESC activities.
Examples of what we have done
Patient Forum members have contributed to several ESC activities, including:
Being involved in ESC Clinical Practice Guidelines, as task force members, reviewers or through scoping exercises.
Engaging with different ESC Committees. For example, by providing input for the update of the ESC Core Curriculum for the Cardiologist with the ESC Education Committee, participating in the Regulatory Affairs Committee's task force on remote monitoring of CIEDs, joining the ESC Digital Health Committee and ESC Ethics & Oversight Committee as members, and participating in the ESC Scientific Affairs Week's meetings of the EORP, CPG and Education Committee.
Providing advice for events and activities of the ESC Associations. For example, by participating in the HFA Patient Care Forum, by joining the ACNAP Science Committee, and working in close cooperation with the EAPCI Patient Initiatives Committee.
Contributing to a number of scientific publications as reviewers or co-authors as for instance an EHRA Paper on Quality Indicators for Atrial Fibrillation, the HFA Position Paper on Palliative Care in Heart Failure, and position paper from the ESC Working Group of Adult Congenital Heart Disease on advance care planning in adults with congenital heart disease.
Participating in ESC Congress as speakers, as well as in the ESC Digital Health Summit as discussants.
Living with a heart condition
In the light of the launch of five new ESC Clinical Practice Guidelines at ESC Congress 2019, members of the Patient Forum share their experiences of living with the chronic coronary syndrome, SVT and pre-diabetes.
For all questions related to ESC Patient Engagement, please contact us.
Publications