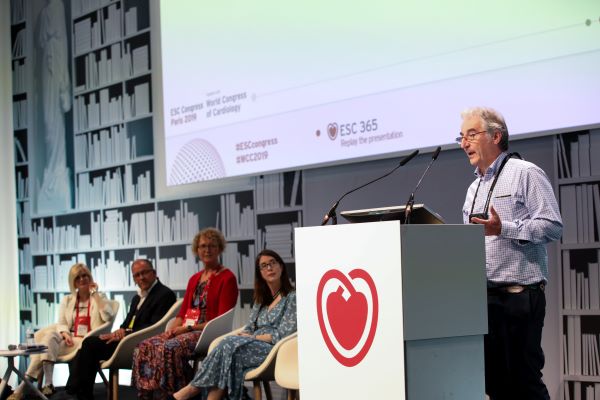 ESC Patient Forum involvement in ESC activities
Guidelines
Since 2020, all Guidelines Task Forces have one or two patient representatives as task force members, reviewers or through scoping exercises. Furthermore, a patient representative in the Clinical Practice Guidelines Committee acts as a link to the ESC Patient Forum and helps to further enhance patient involvement in the development of the Guidelines.
Collaborations
Patients provide advice for events and activities of ESC Associations. For example, participating in the HFA Patient Care Forum, joining the ACNAP Science Committee, helping create new content for the EHRA afibmatters.org website and working in close cooperation with the EAPCI Patient Initiatives Committee to create educational videos explaining different percutaneous procedures such as PCI to patients.
Committees
Patients provide input in the update of the ESC Core Curriculum for the Cardiologist, working with the ESC Education Committee. They also participate in the Regulatory Affairs Committee's task force on remote monitoring of CIEDs, join the ESC Digital Health Committee and ESC Ethics & Oversight Committee as members, and participate in the ESC Scientific Affairs Week's meetings of the EORP, CPG and Education Committees.
Congresses
ESC Patient Forum members have participated in the ESC Congress 2019 and 2020 as speakers and co-chairs. Patients have also been involved as discussants in several ESC Digital Health Summit sessions in 2019 and have been invited to subspeciality congresses such as EuroHeartCare 2021. Furthermore, there is a patient representative on the EHRA Programme Committee 2020 – 2022.
About the Patient Forum
Scientific publications with Patient Forum contributions
ESC Patient Forum members contribute to a number of scientific publications as reviewers or co-authors as for instance: