Cardiovascular Disease in Women
Cardiovascular disease is the leading cause of death in women worldwide. Because symptoms of cardiovascular disease in women may differ from those in men, we are confronted with gender differences, with CVD being understudied, underdiagnosed, and undertreated in women. Patients tell their stories.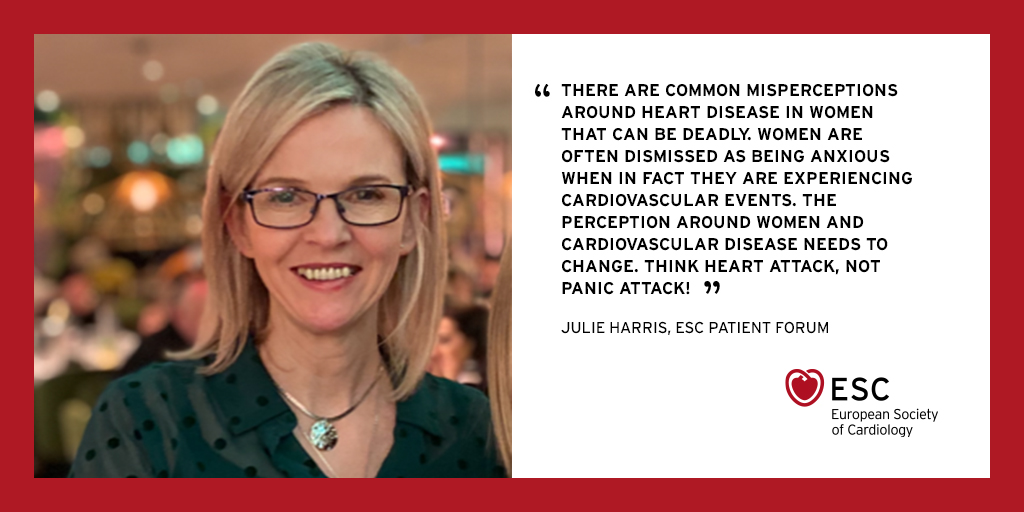 Read Julie Harris' testimonial >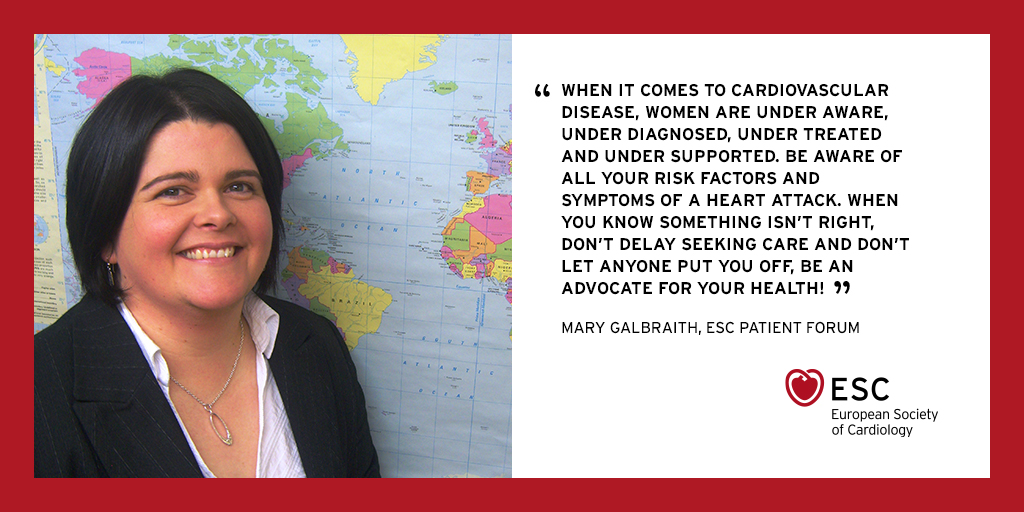 Read Mary Galbraith's testimonial >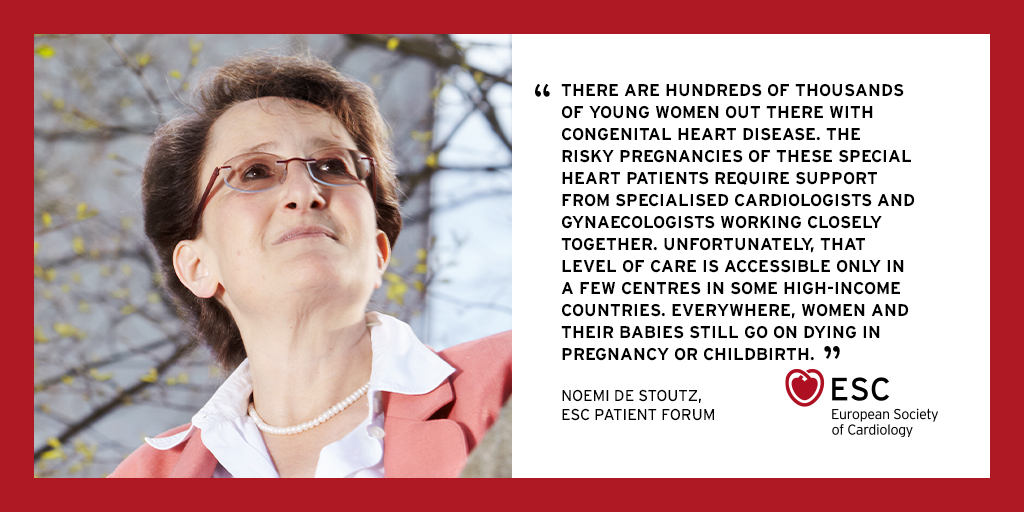 Read Noemi De Stoutz' testimonial >
Living with a heart condition
When five new ESC Clinical Practice Guidelines were launched at ESC Congress 2019, members of the Patient Forum shared their experiences of living with chronic coronary syndrome, SVT and pre-diabetes.
Noémi De Stoutz (CHD & SVT)
Paul McGreavy (Pre diabetes and coronary disease)