The advanced management of critically ill cardiac patients is now a subspecialty of cardiology.
This certification recognises professionals with both practical experience and knowledge in acute cardiac care.
The certification process is composed of two parts:
the written exam (Part I) intended to test the theoretical knowledge of the candidate.
Part II is designed to demonstrate the training, skills and experience of the applicant.
Why get certified?
The certification process for acute cardiac care is designed for professionals in the field to attest to skills in delivering state-of-the-art treatment for patients with severe cardiac illness.
Discover what past applicants say.
Next ACVC exam: Take it online!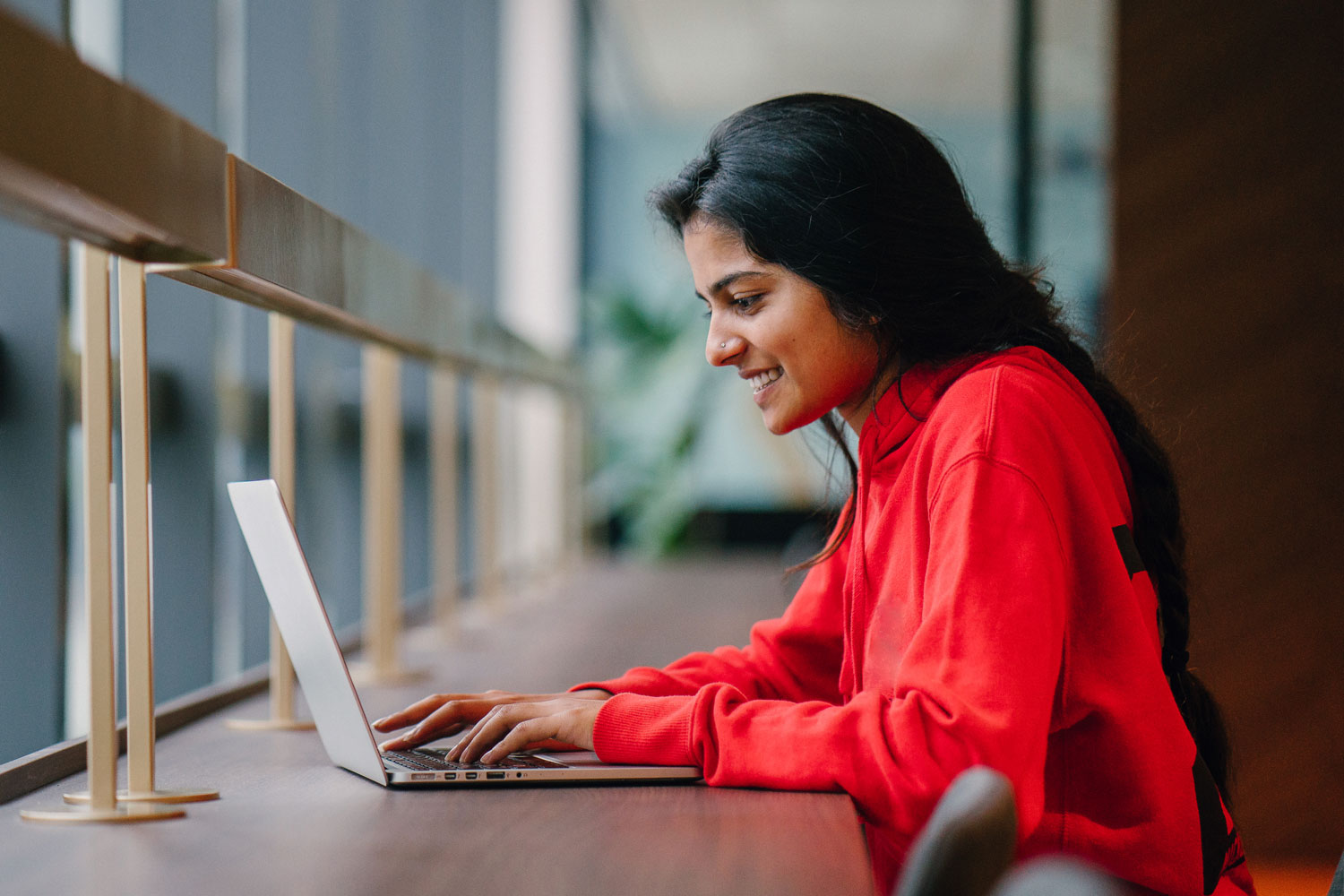 There's no need to travel anymore.
Take your exam online, from your computer, at your home or office.
Schedule
The examination is designed to be completed in three hours with no breaks.
You will be able to start your exam at any time between 14:00-17:00 CEST.
Registration
Please note: registration is closed at this time.
Association for Acute CardioVascular Care (ACVC) Members benefit from a reduced registration fee.
In order to respect exam capacity, registrations will be managed on a first come, first served basis.
We encourage you to register online as early as possible to guarantee an exam slot.
Registration closes when the exam capacity is reached and at the latest 15 days prior to the examination with no exceptions.
Please read the terms and conditions.
| Fee Types | Online Fees |
| --- | --- |
| Standard | €400 |
| ACVC Regular Members* | €400 |
| ACVC Silver Members * | €325 |
| ACVC Fellow** | €325 |
| Resit*** | €200 |
Become a member of the Association for Acute CardioVascular Care (ACVC).
*To benefit from member fees you must be a validated member before registering for the exam.
**To benefit from the ACVC Fellow fee you must be a validated Fellow before registering for the exam.
***Please note that the resit fee is reserved only for candidates who have sat and failed the exam in the past and cannot be used by candidates under any other circumstances.
Please note that Healthcare companies or third-party agencies cannot use a delegate's "My ESC account" or create a delegate "My ESC account" for registering their delegates. This will result in the cancellation of the registration of your delegate. Only individuals may register.
Candidate confirms that this is a purchase 'by myself' as an individual, and the billing address is correct. Candidate understands that after payment has been made, changes in the invoice details will not be possible.
Registration requirements
Payment and general conditions
All registration fees are quoted in Euros (€) and include national applicable VAT. Payment in any other currency will not be accepted.
Registration fees are based on the date of receipt. The prices indicated are only applicable if both registration form/request and payment are received before the registration deadlines.
Registration will be acknowledged upon receipt of payment and a valid email address (please ensure your My ESC account profile is updated). A confirmation email will be sent within 10 working days after having submitted the payment.
Cancellation policy
If a candidate has to cancel their registration for the exam they must contact us
Up to 6 weeks before the exam takes place – 100% refund
From 4 to 6 weeks: 50% refund
From 4 weeks to exam date: no refund
No show: no refund
In the event of illness or other serious unforeseen circumstances, a letter of proof will be required and the full amount may then be refunded.
In the unlikely event that the exam is cancelled, the full registration fee will be refunded. However, we are not liable for any cost incurred by the cancellation of accommodation and travel arrangements.
Appealing the exam
On the exam day, in case of an issue with the scientific content of the exam:
A complaint must be logged on-site with the exam Invigilators. The appeals' procedure will be recorded only if candidates have filed an official complaint on the day of the exam. In no circumstance, you will be entitled to a fee refund nor damages.
After having received your results:
If you believe that an incorrect result has been awarded to you, you may lodge an appeal by sending to the ESC exam administration an official letter within eight days of receiving your scores, to the Contact Us form. The result of such appeal may be a higher grade, a lower grade, or no grade change. In no circumstance you will be entitled to fee refund nor damages.
Appeal process:
The ESC exam administration and relevant certification committee will reply within four weeks.
Reply from ESC exam administration and relevant certification committee is final. You agreed to this during the exam registration process by accepting the ESC exam delivery Terms and Conditions.

Appeals are free of charge.
Taking your ACVC exam online - what you need to know
The ACVC offers the possibility of taking the exam online. Here is everything you need to know in order to participate.
What is this online format?
ACVC wants to provide you with the safety and convenience of an online platform while retaining the integrity and quality of an on-site supervised exam.
The exam is:
offered everywhere in the world
identical in content, format and on-screen experience to previous on-site exams
taken on your own device (computer) and monitored by a human proctor online through ProctorU®
What equipment do I need?
You must verify that your computer meets the requirements before you register for the ACVC. If this is not the case, you will not be able to take the exam.
You will need:
a strong and stable internet connection
a webcam, speaker and microphone
We highly recommend that you check all of the system requirements available here.
We also recommend that you test your equipment while you are on that page to verify you have the necessary equipment to take the exam.
How can I register for this exam?
It is a two-step registration process
Start your registration with ACVC
Complete your registration with ProctorU®
Start your registration with ACVC
After having verified that your equipment meets the requirements, you can start your registration with ACVC.
You will need to complete a pre-exam questionnaire and pay the exam registration fee.
When you finish, you'll receive an email from ESC with your invoice to confirm your payment.
Complete your registration with ProctorU®
Once you have registered with ACVC and pay your exam fee, you will get an email with a link to complete your registration with ProctorU®.
You will need to create a ProctorU® account. Then at the pre-defined exam date, you will be able to choose the time slot you would like to take the exam. When you finish, you will receive a confirmation email.
What can I expect on the exam day?
You can find more information about what to expect on the examination day below and also on the ProctorU® website.
Before the exam session begins
Fix any issues you may encounter on your computer. All issues must be resolved before your appointment time
Close all browsers and applications not needed for the exam
Gather the documents you will need to identify you (passport, ID document with photo)
Make sure your exam environment meets the requirements:

your room is quiet and well lit
your are alone in the room
your workspace is clear from all materials and unauthorised supports
there are no sounds from music or television around

Make sure you have dressed appropriately, with your face visible to the proctor
Check-in and identification process
Log in to your ProctorU® account at your appointment time
Complete the authentication steps, which include showing your ID to the proctor. The name on your ID must match the name provided during the registration process
Follow the proctor instructions. You will have to:

Give access permission to your computer screen for monitoring purposes
Use your camera to show a 360-degree view of your room

If everything goes well, the proctor will let you start your exam
The check-in and identification process can take approximately 5 to 10 minutes.
During the exam
Your entire exam will be recorded by ProctorU® and monitored by a human proctor.
During the exam, the proctor will monitor you (via the camera) and your computer screen to ensure you follow all exam procedures
You must be visible to the proctor at any time of the exam session. No breaks are allowed.
You can interact with the proctor by speaking to him/her or using the chat option
You are not allowed to take notes on paper during the examination
The exam policies are:
Don't use any unauthorised materials, including mobile devices, prewritten notes or books
The use of any recording equipment is strictly prohibited
Don't communicate with anyone other than the proctor
Speaking aloud during the exam is strictly prohibited
You cannot be out of camera view.
Taking pictures, screenshots or trying to copy/paste any element of the exam content is strictly prohibited
You must behave in an appropriate manner. Any conduct that the proctor may deem vulgar, offensive, pornographic, obscene, abusive or criminal are strictly prohibited
Suspicious actions are flagged in the online proctoring system and will be reported to the ESC.
If the proctor detects any suspicious activities or movements, he/she could terminate your exam session at any time and your exam will be invalidated and your fee won't be refunded.
Any irregularity in relation to the ESC Online proctoring Examinations policies and rules mentioned above can lead to sanctions as described in the Online Proctoring Examination Terms & Conditions.
If I have technical issues?
If you experience a technical problem during the test, notify the proctor by speaking to him/her or via chat.
If you get disconnected or if you lose your internet connection momentarily, you will automatically be reconnected.
If you are unable to reconnect or speak to the proctor, you can call ProctorU® for assistance.
Individual certification process
The certification programme for individuals is a two step process. Part I is passing the exam and part II is then passing the logbook submission process. There are two levels to certification.
Part I: the written exam
Requirements
The written exam is available to all healthcare practitioners involved in acute cardiac care:
doctors of all relevant specialties
all registered healthcare workers

nurses
paramedics
all other healthcare professionals
Exam format
The examination consists of 100 multiple-choice questions (MCQs) based on a clinical stem, and with five options, single best answer. It is run over three hours.
The questions will be theoretical and related to clinical cases and are designed to assess the knowledge of the candidate.
Exam results
Results are sent two months after the exam date, on the email address indicated in your MyESC account.
Upon passing the exam, candidates will receive a certificate for completion of part I of the certification process.
This certificate states that candidates "have passed the examination of the Association for Acute CardioVascular Care (ACVC)".
Frequently asked questions (FAQs)
How to prepare for the exam
Curriculum
The ESC curriculum for Acute Cardiac Care defines the clinical, patient-orientated training required of the acute care cardiologist. The curriculum includes a list of all the topics that require being covered, subdivided into the learning objectives, knowledge, skills, behaviour, and attitudes. It also outlines the training requirements and certification process for accreditation in Acute Cardiac Care. This curriculum provides a framework that a training programme in Acute Cardiac Care should be based upon. The revised ESC curriculum for Acute Cardiac Care (2014) can be accessed here.
Textbook and syllabus
We invite you to refer to the Intensive and Acute Cardiovascular Care Textbook which covers the whole Acute Cardiac Care Core Curriculum, as well as the CoBaTrICE syllabus which details the requirements for training in intensive care at a European level.
Part II: the procedure logbook and Educational Training Record (ETR)
Once candidates have passed the theoretical exam (achieving Part I) they have the opportunity to apply for Part II of the certification, provided they are a medical doctor, certified by their National Health Authority in cardiology, and training under supervision of nationally/locally recognised trainers in recognised centres.
Requirements
Part II of the certification process involves demonstration of the skills and professionalism required in acute cardiac care, under the guidance of recognised trainers and supervisors. As this involves clinical cardiology training and practice, the applicant must be a cardiologist.

In order to be eligible to apply for Part II certification process, the candidate must:
Be a medical doctor
Be certified by their National Health Authority in Cardiology
Be a member of the Acute Cardiovascular Care Association. If you are not a member yet, you can apply online
Have passed the written examination (Part I)
Have a nominated ICCU/CICU Director to oversee their training during the certification process.
Documents to submit
Applicants will be required to submit their Procedure Logbook and Educational Training Record (ETR), plus supporting documentation through the eLogbook platform. Access is only granted to the candidate upon achieving Part I of the certification process.

As security, candidates must keep a copy of all their supporting documentation and logbook. All documents must be submitted in English.
Entry to part II of the certification process (to achieve full certification):
All forms must be filled in electronically (avoid handwriting, except for signatures) in English and saved and submitted in PDF format. Not following this requirement will result in the logbook being returned to the candidate for correction and as such, delay the grading process.
Cardiologist diploma/title (copy)
Detailed Curriculum Vitae
Content of the Educational Training Record (ETR)
The Educational Training Record (ETR) provides a summary of the Procedures Logbook and the level of competency attained for each procedure. All procedures highlighted in blue require to be attained to Level III competency and those in white require to be attained to Level II. The overall ICCU/CICU director is required to sign to confirm that each procedure has been achieved to the desired level of competency (as documented in the procedural logbook. Both the candidate and the ICCU director are then required to sign the ETR statement confirming that it is an accurate representation of training undertaken.
Content of the logbook
The Procedure Logbook is used to record all procedures performed and the level of skill attained for each. It is intended to provide a comprehensive record of training in the procedures for certification.
Access the list of procedures here.

The Education Committee recognises that documenting the appropriate level of skill in defined procedures is more important than documenting numbers of procedures carried out. As a consequence, the level of skill attained is the key element rather than the numbers performed per se. Nevertheless, suggested minimum numbers to achieve this level of skill have been provided for guidance.

The certification programme requires candidates to achieve Level 3 competency in most procedures and Level 2 competency in a minority (Endotracheal Intubation, Mechanical Ventilation, Primary Angioplasty, Advanced Extracorporeal Support, Thoracic Ultrasound, and Chest Tube Insertion).
The levels of Competencies are explained below:
Level I: the experience of selecting the appropriate diagnostic or therapeutic modality and interpreting results or choosing an appropriate treatment. This level of competency does not include performing a technique, but participation in procedures during training may be valuable;
Level II: goes beyond Level I. In addition to Level I requirements, the trainee should acquire practical experience but not as an independent operator. They should have assisted in or performed a particular technique or procedure under the guidance of a trainer. This level also applies to circumstances in which the trainee needs to acquire the skills to perform the technique independently, but only for routine indications in uncomplicated cases;
Level III: goes beyond the requirements for Level I and Level II. The trainee must be able independently to recognise the indication, perform the technique or procedure, interpret the data and manage the complications, invasive and non-invasive.
At each stage of training, the candidate/trainee should undergo continuous assessment according to that requirement at a local and national level. This may include DOPS (directly observed procedural skills), CBDs (case-based discussions), CEXs (clinical examination exercises), and MSF (multi-source feedback). The candidate/trainee should take responsibility for ensuring they are appropriately assessed throughout their training for the procedures documented in the procedural logbook, and that their logbook is countersigned by their local trainer/supervisor.

It is important to keep up to date with documentation within the Procedures Logbook, to allow candidates and their supervisors to assess their progress, and focus on areas that require further development.
How to send these documents?
The Procedure Logbook and Educational Training Record must be submitted to the ESC Certification Office using the eLogbook service. A link is shared with individuals who wish to move from level I to level II (full certification).
Please contact us if you do not have this link.
Deadline to send your logbook
The Procedure Logbook (practical assessment) and ETR, have to be submitted within 24 months of the examination date (although it is highly recommended to do so within 12 months).
If the logbook is not sent by the deadline, the candidate will need to re-sit the examination and start the certification process all over.
The results
Upon submission of your Procedure Logbook and ETR, the Certification Office will review its content and forward it to the Education Committee for grading. Results are normally received within two months. Upon successful completion of this process, candidates will receive a Level 2 Certificate. This Certificate has lifetime validity and states that a candidate "Is fully certified in the Acute Cardiac Care Certification process"