Welcome to ESC Congress 2022 – where the 'Magic of Cardiology' comes alive!
26 Aug 2022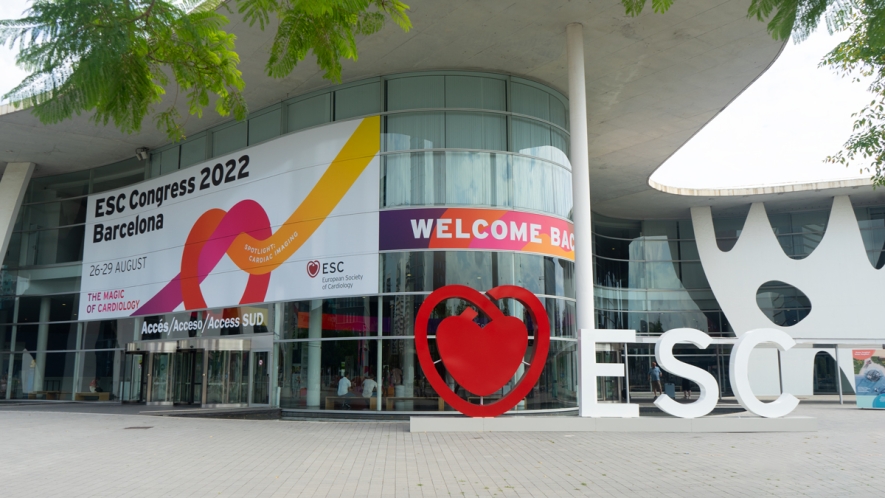 Welcome to ESC Congress

"ESC Congress is a great opportunity to share the 'Magic of Cardiology' together," says ESC President, Professor Stephan Achenbach. "Whether it's the sense of excitement as we learn about advances in cardiovascular therapies or the feeling of being part of the ESC community, ESC Congress is an experience like no other. And with the spotlight on cardiac imaging, we will highlight the contributions of modern visualisation techniques to our understanding of the cardiovascular system, towards refined diagnosis and highly personalised therapy."
At the ESC, diversity is our strength, and Professor Stephan Windecker, ESC Congress Programme Committee Chair, is keen to point out the far-reaching nature of this year's sessions: "ESC Congress has evolved into a global event and we have harnessed the power of international representation across our vast programme and activities." He notes, "In terms of new science and education, it is the collective wisdom that comes from all our global contributors, which makes such a great difference."
The programme has been designed to facilitate sharing of knowledge, learning and interaction for everyone, whether participating in Barcelona or online. The most innovative scientific updates from late-breaking clinical trials and ground-breaking studies will be featured in 10 Hot Line sessions, which will be streamed live. In addition, four new ESC Clinical Practice Guidelines will be presented and discussed, with additional sessions focussing on the use of previous years' guidelines in clinical practice. In the Hubs (Channel 2), you can meet the Guidelines Task Forces and also take part in great debates on important questions that healthcare professionals working in cardiology face routinely. International specialists will provide cutting-edge insights in nine topic-based lecture rooms, with an emphasis on panel discussions and audience participation.
Diversity is clearly on display on the Global Stage, at the heart of the Global Community area. A series of international joint sessions will take place and insights on hot topics, with a local flavour, will be offered by ESC Member Cardiac Societies in the Daily Highlights programme.
The Research Gateway will showcase more than 3,700 abstracts and over 100 clinical cases in the Clinical Case Corner, Science Boxes and via ePosters. Notably, for the first time, all posters will be moderated by experts at 10 topic-based stations to drive learning and exchange. The online audience will be able to follow abstract presentation sessions via Zoom and will have access to all ePosters via the online Research Gateway.
"For this special return to a face-to-face congress, there are some exciting new features in the Lounge & Exchange Area for everyone to enjoy," says Prof. Achenbach. "Read about them in the Congress News and make sure to drop by to see for yourself."
And a final thought from Prof. Windecker before the congress begins: "Since 1952, ESC Congress has been uniting experts and expanding knowledge. As we celebrate 70 years of ESC Congresses, let's drive forward the scientific exchange that allows cardiology to progress – let's keep the magic flowing!"