2023 ESC Clinical Practice Guidelines for the management of cardiomyopathies
27 Aug 2023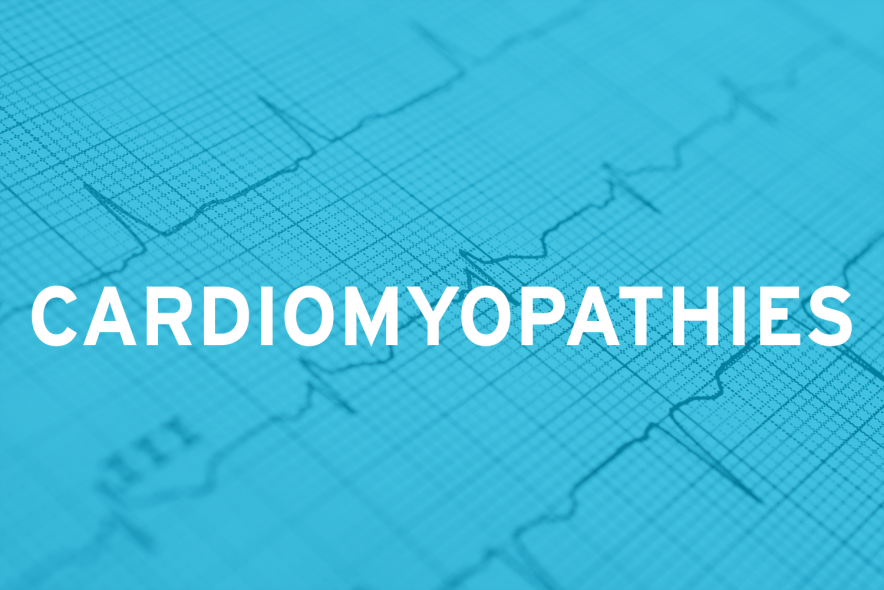 Guidelines Cardiomyopathies

Task Force Chairs, Professor Elena Arbelo (Hospital Clinic, University of Barcelona - Barcelona, Spain) and Professor Juan Pablo Kaski (University College London - London, UK), today presented the first international guideline document to include all cardiomyopathy subtypes and provide, for the first time, specific recommendations for cardiomyopathies other than hypertrophic cardiomyopathy (HCM).
"This pioneering document reflects advances in genetics and cardiac imaging and the advent of new treatments that target specific causes of disease," notes Prof. Arbelo. "The aim is to provide a guide to the diagnostic approach to cardiomyopathies, highlight general evaluation and management issues, and signpost the reader to the relevant evidence base for the recommendations, most of which are new."
A new phenotypic description of cardiomyopathies, including updated descriptions of dilated and non-dilated left ventricular cardiomyopathy phenotypes, is presented. Throughout, the document focuses on the most common disease phenotypes, but additional references for less common disorders are also provided.
The new guidelines advocate a multidisciplinary approach to cardiomyopathies that has the patient and their family at its heart.
As Prof. Kaski points out, "Patients and their families are at the core of the new guidelines, starting when an individual presents with symptoms, or as an incidental finding or because of a family history, and working through the pathway towards making a diagnosis and starting treatment. The importance of considering cardiomyopathy as a cause of common clinical presentations (e.g. heart failure, arrhythmia) is emphasised, as is the need to utilise a multiparametric approach following the identification of the presenting phenotype to arrive at an aetiological diagnosis."
Compared with the 2014 ESC Guidelines on diagnosis and management of HCM, updated recommendations are given for clinical and genetic cascade screening for relatives of individuals with all cardiomyopathy phenotypes. Genetic counselling, including genetic education to inform decision-making and psychosocial support, is recommended for families with an inherited or suspected inherited cardiomyopathy, regardless of whether genetic testing is being considered.
There is now increased recognition that paediatric cardiomyopathies represent part of the spectrum of the same diseases that are seen in adolescents and adults. As such, the document focuses on cardiomyopathies across the life course, from paediatric to adult age (including transition) and considers the different clinical phases (e.g. concealed, overt, end stage). New recommendations on sudden cardiac death risk stratification are given for different cardiomyopathy phenotypes, including in childhood, and they highlight the important role of genotype in the assessment of sudden death risk.
A dedicated section of the guidelines provides advice for patients living with a cardiomyopathy, which covers topics such as exercise, diet, alcohol, weight, reproductive issues, sexual activity, medication, vaccination, driving, employment and insurance. Finally, identification and management of risk factors and concomitant diseases is recommended as an integral part of the management of cardiomyopathy patients.
Read all the latest recommendations in full in the European Heart Journal.
References
Arbelo E, et al. 2023 ESC Guidelines for the management of cardiomyopathies. Eur Heart J. 2023. doi:10.1093/eurheartj/ehad194.