Hot Line - Neprilysin inhibition does not affect cognitive function in patients with heart failure
27 Aug 2022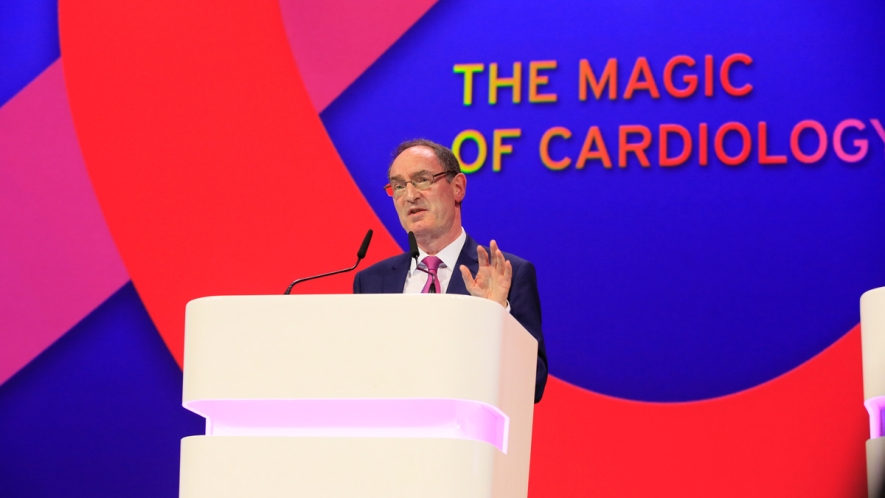 Hot Line - PERSPECTIVE

The neprilysin inhibitor, sacubitril, is used in combination with valsartan for the treatment of heart failure (HF) with reduced ejection fraction. As neprilysin is postulated to have a role in the degradation of amyloid β in the brain, sacubitril could theoretically increase amyloid β plaque deposition and potentially increase the risk of Alzheimer's disease.1 To fully assess the long-term neurocognitive effects and safety of sacubitril/valsartan, the double-blind PERSPECTIVE trial was conducted and results were presented by Professor John McMurray (University of Glasgow - Glasgow, UK) in a Hot Line session yesterday.
PERSPECTIVE enrolled patients aged ≥60 years with symptomatic chronic HF and mildly reduced or preserved ejection fraction (LVEF >40%), with HF hospitalisation in the prior 12 months and/or NT-proBNP >200 pg/mL. Patients with known or suspected cognitive impairment were excluded. A total of 592 patients were randomised 1:1 to sacubitril/valsartan (target dose 97/103 mg twice daily) or valsartan (target dose 160 mg twice daily). The average age of participants was 72.4 years; around half (46.8%) were women.
There was no difference between the groups in the primary endpoint of change in cognitive function from baseline to 3-year follow up, evaluated using the CogState global cognition composite score (GCCS).
The difference in least-squares mean change in GCCS with sacubitril/valsartan versus valsartan was −0.0180 (95% CI −0.1230 to 0.0870; p=0.74), with non-inferiority indicated by a Cohen's d effect size of −0.0277 (95% CI −0.1101 to 0.0778).
The principal secondary outcome was the change from baseline to 3 years in amyloid β deposition in the brain measured using positron emission tomography (PET) in 491 patients. The difference in least-squares mean change in the standardised uptake value ratio was −0.0292 (95% CI −0.0593 to 0.0010; p=0.058), indicating that amyloid β deposition in the brain tended to be less in patients treated with sacubitril/valsartan compared with valsartan.
Sacubitril/valsartan was well tolerated, with fewer deaths (9.5% versus 13.1%) and adverse events leading to treatment discontinuation (16.0% versus 20.5%) compared with valsartan.
Prof. McMurray comments, "The concern about increased cerebral amyloid β deposition with sacubitril/valsartan was always hypothetical and multiple enzymatic and other amyloid β clearance pathways exist in the brain that would likely compensate for any decreased clearance related to neprilysin inhibition.2 The trend towards decreased amyloid deposition on PET scanning is a surprise and may just reflect the play of chance. The absence of any negative effect on cognitive function is very important in removing a concern some doctors had about long-term treatment with sacubitril/valsartan."
References
1. Galo J, et al. Am J Cardiovasc Drugs. 2021;21:267–270.
2. Cannon JA, et al. Eur J Heart Fail. 2017;19:129–137.