ESC congress is a professional event where entry for minors is not allowed. However, we are happy to provide a professional child care service right here in the congress venue.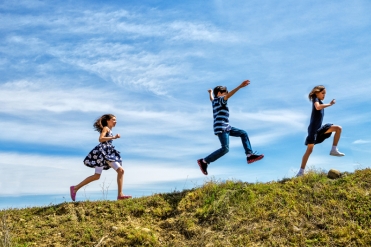 Our goal is to provide your children with a programme they want to attend, while providing you with that critical 'peace of mind' so you can attend sessions and events taking place during ESC Congress 2023.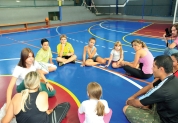 Double Caring is in its fifth year of providing high-quality childcare services for conventions, trade shows, and special events. They take the care of your children very seriously.
Activities and commitment
Activities include fun themes, arts and crafts, group games, music and movement, board games, storytime etc. They provide activities appropriate for each age group, using safe and sturdy equipment. Children can make their own choices within the proposed programme.
Their goal is to provide your children with a comfortable, safe and happy experience. Their staff-to-child ratios are high (1 staff for 6 children) to ensure that every child feels special and gets the attention they need and deserve. Double Caring team members are selected according to their integrity, experience, education and enthusiasm. Your children will have a wonderful time!
Where, when, for whom
The childcare service will be located within the congress venue:
Amsterdam Congress Center RAI
Europaplein 24 - 1078 GZ Amsterdam
Entrance F (accessible from the street).
Double Caring will offer childcare services from 25 to 28 August 2023 from 08:00 to 18:00 each day.
The programme is for children ages from 4 weeks to 14 years old.
Registration terms and conditions
Water will be provided but snacks must be provided by parents.
Parent(s) must take their children out for lunch.
Every child's belonging must be labeled. A lost and found will be maintained but Double Caring does not accept responsibility for the loss or theft of any toy, book, or other personal items.
Please make sure that you bring a photo ID with you. This will be required for check-in and check-out of children.
For infants:
Diaper changing supplies, formula/baby food, and a change of clothes must be provided.
For those who need a nap during daycare time, please bring everything they need for their naptime (pacifier, stuffed animal, sleeping bag etc). There will be a sleeping room and Double Caring has beds where the kids can sleep.
Medication will NOT be administered by Double Caring management or staff.
Any child who is ill will not be admitted to the childcare service.
Common surfaces, toys, and equipment will be disinfected frequently throughout the day.
Cancellation
Cancellations must be made to Double Caring before 21 August for a full refund. Cancellations made after that date will be subject to a 50% cancellation fee. From 25 August onwards, no refunds will be issued.
Payment and registration
Payment in full is required to confirm your reservation. Although every effort will be made to accommodate late or on-site registrants, there is no guarantee that Double Caring can accept children unless they are pre-registered. Payment by credit card is possible onsite.
The fee is €15 per half day (08:00-13:00 / 13:00 – 18:00), per child.
To register, please use the following link: https://doublecaring.nl/register-esc/
Need more information?
Double Caring is always available to answer any questions. Feel free to contact Double Caring staff by phone on +316 218 216 87 (please note that the time zone is GMT+1) or by e-mail at events@doublecaring.nl