Discover the results of the EAPC Board elections 2022-2024
Executive Officers
President: Michael Papadakis (UK)
President-Elect: Ana Abreu (PT)
Past-President: Martin Halle (DE)
Secretary, Communications Committee Chair: Dominique Hansen (BE)
Treasurer: Vassilis Vassiliou (UK)
Committee Chairpersons
Congress Programme Committee: Nicolle Kränkel (DE)
Education: Konstantinos Koskinas (CH)
Membership: Henner Hanssen (CH)
Prevention Implementation: Elena Cavarretta (IT)
Research: Emeline Van Craenenbroeck (BE)
Accreditation & Certification: Sabiha Gati (UK)
Section Chairpersons
Secondary prevention and rehabilitation: Roberto Pedretti (IT)
Primary care and risk factor management: Donata Kurpas (PL)
Population science and public health: Maryam Kavousi (NL)
Sports cardiology and exercise: Flavio D'Ascenzi (IT)
Editor in Chief
EJPC Editor in Chief: Massimo Piepoli (IT)
Ex Officio
EAPC Young Community Representative: Francesco Perone (IT)
ESC CV Risk Collaboration Unit (CRC) Co-Chairperson: Emanuele Di Angelantonio (UK)
ESC CEO: Jean-François Riffaud (FR)
Discover who they are
Ana Abreu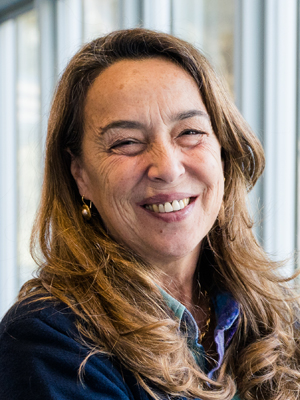 Prof. Ana Abreu is a Professor of Cardiology at the University of Lisbon Medical School, Director of the Preventive Medicine Institute & Public Health, of the Environmental Health Institute and the of the Nuclear Medicine Institute. She is a cardiologist and coordinator of the Cardiovascular Rehabilitation Program of Hospital Santa Maria, Centro Hospitalar Universitário Lisboa Norte. Her research focuses on the role of exercise in the outcomes of specific populations, on autonomic cardiac imaging modulation by exercise and on cardiovascular risk evaluation in young individuals.
Elena Cavarretta
Elena Cavarretta is an MD, PhD and Associate Professor at Sapienza University of Rome, Italy. Her scientific interests are related to preventive cardiology, in particular the cardiovascular adaptation to exercise, the athlete's heart, cardiovascular non-invasive imaging, cardiomyopathies, oxidative stress and microRNAs as biomarkers of cardiovascular diseases. She is Deputy Editor for the European Heart Journal-Case Reports, Preventive Cardiology section and for Minerva Cardiology Angiology.
Flavio D'Ascenzi
Prof. Flavio D'Ascenzi is a Professor of Sports Cardiology at the University of Siena. He is the Head of the Sports Cardiology and Rehab Center of the University Hospital of Siena. He studied Medicine at the University of Siena and obtained a PhD from Umea University in Sweden. His research is focused on sports cardiology, imaging, arrhythmias, cardiomyopathies, and tailored exercise prescription.
Emanuele Di Angelantonio
Sabiha Gati
Sabiha works as a full-time consultant cardiologist at the Royal Brompton Hospital, London in the Inherited Cardiac Conditions service and CMR imaging unit and is the lead for the Sports Cardiology service. Sabiha continues her work as a CRY Cardiologist and is an active member of the CRY pre-participation screening programme in athletes. She has successfully published her work on mechanisms in left ventricular hypertrabeculation in Circulation Journal. She is currently leading the certification programme for ESC Preventive Cardiology.
Martin Halle
View the biography on ESC 365
Dominique Hansen
Dominique Hansen is a Full Professor of Rehabilitation and Exercise Physiology in Cardiometabolic Diseases in the Faculty of Rehabilitation Sciences at Hasselt University, Belgium. He is a Fellow of the European Society of Cardiology, a researcher at Heart Centre Hasselt, Jessa Hospital Hasselt, and (co-)authored >160 peer-reviewed papers mainly on exercise and rehabilitation in obesity, diabetes and coronary artery disease.
Henner Hanssen
Prof. Hanssen is a clinical researcher and physician with a background in preventive cardiology and exercise medicine. His research expertise lies in the field of vascular and systems physiology with a focus on retinal vessel diameters and function as microvascular biomarkers of cardiovascular risk across the lifespan. He is dedicated to establishing exercise therapy as a key element in the prevention and treatment of overall cardiovascular risk with a special interest in arterial hypertension.
Maryam Kavousi
Konstantinos Koskinas
Konstantinos Koskinas is a Cardiologist and Head of the Dyslipidemia Center in the Department of Cardiology at Bern University Hospital, Bern, Switzerland. Dr. Koskinas's main research interests include risk factors of atherosclerosis, cardiovascular prevention, coronary artery disease and intracoronary imaging. He has published peer-reviewed articles in international journals including JAMA, Circulation, the Journal of the American College of Cardiology, and the European Heart Journal among others.
Nicolle Kränkel
Dr. Kränkel is heading the translational cardiovascular research lab at the Department of Cardiology at the Charité Campus Benjamin Franklin (Berlin, Germany). Her research interest lies in molecular mechanisms mediating individual cardiovascular risk and response to therapy. A specific focus is interactions between the immune system and other organs relevant to the development of cardiovascular disease, such as the vascular endothelium and the skeletal muscle.
Donata Kurpas
Prof. Donata Kurpas is a full-time senior researcher and lecturer at the Department of Family Medicine, Wroclaw Medical University (WMU). She has participated in many multicenter projects in Poland and abroad (including the Fulbright Foundation scholarship), is a reviewer of the National Centre for Research and Development, a member of the Interdisciplinary Team for the Research Infrastructure Support Program (Ministry of Science and Higher Education in Poland), an expert of the Polish Agency for Enterprise Development, the European Commission and the Innovative Medicines Initiative.
Michael Papadakis
Dr. Papadakis is a Professor in Cardiology at St George's, University of London. His interests include preventive cardiology, sports cardiology, and inherited heart conditions. Dr Papadakis is currently credited with more than 100 publications in peer-reviewed medical journals and numerous presentations at national and international conferences. In 2016 he launched a novel MSc degree in sports cardiology.
Roberto Pedretti
Francesco Perone
Massimo Piepoli
Emeline Van Craenenbroeck
Vassilis Vassiliou
Prof. Vassiliou is a Professor of Cardiology at Norwich Medical School, University of East Anglia and an honorary consultant cardiologist at Norfolk and Norwich University Hospital and Cambridge University Hospitals. He studied medicine at University College London and obtained a PhD in cardiac MRI from Imperial College London. His research focuses on the role of advanced imaging in associating with adverse outcomes and harvesting prognostic markers from population data.
Interested in EAPC activities? Contact us for more information.