Books
EHRA books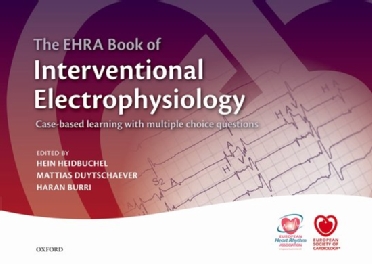 Edited by Hein Heidbuchel, Mattias Duytschaever, and Haran Burri, the second official textbook of European Heart Rhythm Association (EHRA) includes multiple-choice questions for the EHRA certification exam in Electrophysiology, with tracings, covering supra-ventricular and ventricular arrhythmias. Using clinical cases and rich illustrations to encourage practical learning, this practical casebook is an essential companion for electrophysiologists and trainees alike.
EHRA members are entitled to a discounted price. Buy here.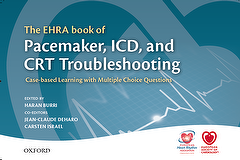 Edited by Haran Burri, Carsten Israel, and Jean-Claude Deharo, The EHRA Book of Pacemaker, ICD, and CRT Troubleshooting. Case-based learning with multiple choice questions
EHRA members are entitled to a discounted price. Buy here.
Other books
Warren Jackman's Art of War: A Sniper's Approach to Catheter Ablation - Sunny S. Po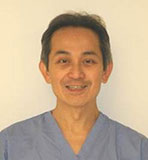 Arrhythmia-related guidelines
This page links to ESC guidelines related to arrhythmia and Clinical Electrophysiology.
Revolutionize your clinical decision making
The 2016 ESC Clinical Practice Guidelines on AF are now available in the ESC Pocket Guideline app. Benefit from state-of-the-art tools within the app, created by the CATCH ME consortium, that enable you to personalise the prevention and management of AFib patients and best apply the latest guidelines.
Scientific documents
The Scientific documents are published by EHRA Scientific Document Committee in collaboration with main players in the field of arrhythmia.
Other collaborative documents
HRS/EHRA/APHRS/LAHRS/ACC/AHA worldwide practice update for telehealth and arrhythmia monitoring during and after a pandemic.
EP Surveys
EP Surveys give a picture of daily EP practice in Europe with a particular focus on the implementation of arrhythmia-related ESC Guidelines in Europe.
The EHRA White Book
The EHRA White Book is a project that was launched in an attempt to understand the national realities with regard to treatment of cardiac arrhythmia.
E-journal of Cardiology Practice
Latest articles in the field of arrhythmia, AF as well as SCD and Resuscitation.