The Councils encourage research, education, sharing of knowledge and teaching and thereby contribute to the mission of the ESC: "To reduce the burden of cardiovascular disease".
Their activities are aimed around research, diagnosis, treatment and prevention.
Each Council has a specific area of expertise.
Among other activities, the ESC Councils contribute to:
The organisation and preparation of ESC Congress, as well as subspecialty congresses and scientific meetings in specific areas of expertise
The promotion, design, coordination and organisation of educational and research activities in their specialty
The participation in task forces of ESC Guidelines
Career advancement of members through attribution of awards, grants, fellowships and networking events
Read more about ESC Councils activities at ESC Congress 2021 - The Digital Experience
ESC Board member for Councils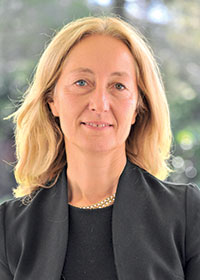 Prof. Silvia Priori, Italy
Vice-President for Working Groups and Councils, 2020-2022
Councils Internal Governance
The ESC may create Councils to bring together cardiologists, nurses or other allied health professionals with common interests in a particular field of cardiovascular medicine or other common needs as a professional group.
The internal governance of the ESC Councils is detailed in the ESC Councils Internal Governance Procedures, an ESC Board approved document.
The present document is currently valid and was approved by the ESC Board on 11 December 2019.
Councils Activity Reports
Each ESC Council produces an annual Activity Report which highlights the main achievements and activities per fiscal year.