Join your community from 13 to 14 March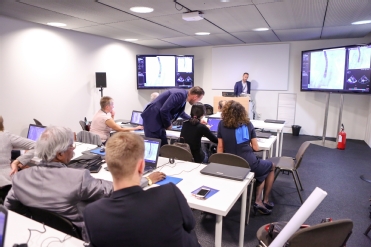 The scientific programme will present the latest cardiovascular science to improve daily practice of acute cardiovascular care professionals from cardiologists, intensivists, anaesthesiologists, internists, cardiac surgeons, nurses, to paramedics and other allied professionals who care for acutely ill cardiac patients.
Detailed programme available early 2021.
Different formats of sessions tailored to challenging times
Interactions with experts, around cases and latest research & publications, highlighting difficulties, pitfalls and limitations whilst putting the results in perspective.
In-depth discussions on developments and latest advances in all fields of acute cardiovascular care.
Implementation of the Guidelines in our daily practice.
Intense discussions with experts on controversial issues.
New connections with colleagues through the interactive environment
Presentations of abstracts and cases with a focus on quality of care research, clinical outcomes research and translational research applied to the development of novel therapeutic, diagnostic and logistical strategies to improve patient care and long-term outcomes.
Presentations by leading global experts, covering the entire spectrum of acute cardiac care
Including acute coronary syndromes, acute heart failure, reperfusion and revascularisation, mechanical circulatory support in shock or pre-shock, management of arrhythmias in the acute setting, refractory cardiac arrest, acute venous thromboembolism, cardiothoracic intensive care, secondary prevention, with a particular focus on antithrombotic therapy, lipid-lowering, and anti-diabetic strategies.