Acute ECG Challenges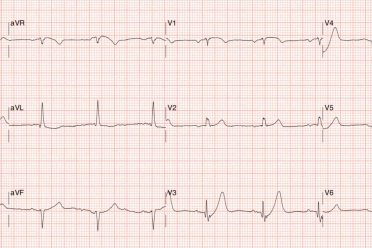 How just an ECG can lead or mislead a diagnosis.
The challenger presents an ECG to a young ACVC Member.
The challengee reviews the case and asks questions to arrive at a diagnosis within 30 minutes.
Challenger: Prof. Christiaan Vrints
Department of Cardiology, Antwerp University Hospital and University of Antwerp, Belgium
How to access these challenges
Live sessions are free for everyone
Episodes on demand are restricted to ACVC Ivory, Silver and Gold Members. Not yet a member?

Join now
Episodes
Episode 1: A 75-year-old man known with DM and OSAS with an epigastric oppressive pain irradiating to his left arm
The challengee: Dr. Carmen Plesoianu, Romania
Episode 2: A patient presenting at the emergency department with symptoms of palpitations caused by a paroxysmal tachycardia

The challengee: Dr. Pablo Jorge Perez, Spain
Episode 3: A 36-year-old patient with dyspnea and fever
The challengee: Dr. Diego Araiza Garaygordobil, Mexico
Episode 4: A 63-year-old man with fatigue, mild dyspnea and cough for two days
The challengee: Dr. Alberto Somaschini, Italy
If you want to get alerts about next episodes, subscribe to the acute cardiovascular care bulletin by adding your email address below.
Tips and tricks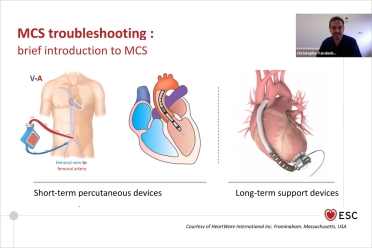 15-min educational videos discussing challenging situations you may face as clinician in the daily practice.
The tutorials will cover a wide spectrum of topics ranging from clinical management in the acute setting to team work and relative's communication skills.
The expert speakers, from the young community, will provide a practical "checklist" for the early career cardiologists/intensivist/emergency physicians to keep in mind when dealing with challenging situation during the on call.
Episodes
Episode 1: MCS troubleshooting
Presented by Dr. Christophe Vandenbriele and supervised by Prof. Pascal Vranckx.
Episode 2: First night in cath lab on call
Presented by Dr. Andreas Schober and supervised by Prof. Kurt Huber.

Episode 3: Out Of Hospital Cardiac Arrest
Presented by Dr. Johannes Grand and supervised by Prof. Christian Hassager