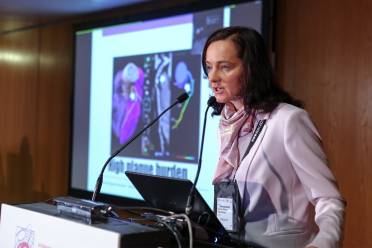 Present your most educational clinical case during ICNC-CT 2024.
Be part of the scientific programme and receive feedback from peers and engage with fellows.
The call for clinical case is now open.
The submission deadline is Thursday 18 January 2024 – 12:00 noon CET
You will be asked to log in to your My ESC account
Mark your calendar with key dates
Tuesday, 21 November 2023 - Opening clinical cases submissions
Thursday, 18 January 2024 – 12:00 noon CET - Clinical cases submission deadline
End of February 2024 - Clinical cases results announcement online. An email will also be sent to each submitter.
Prepare your submission
Your clinical case must be clear, educational, practical and real.
The purpose of a clinical case presentation is to communicate diagnostic reasoning in the light of the current ESC Clinical Practice Guidelines providing a clear description of the patient's condition and further management options based on these guidelines.
Your case needs to be educational and not necessarily rare or unusual.
Please consult:
Presentation formats
Selected clinical cases will be assigned to different presentation formats.
Each session will be built to give the maximum visibility to the work and the opportunity for exchange and interactions with peers and key opinion leaders.