Save the dates: 9 to 11 May 2021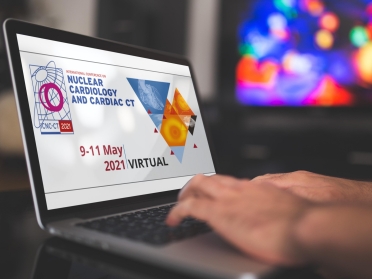 The ICNC-CT meeting has been a key international scientific event for Nuclear Cardiology for more than 20 years.
It provides the opportunity for clinicians and scientists from all over the world to gather to learn about new advances and to exchange scientific ideas and experiences in a distinctive environment.
The best of nuclear cardiology and cardiac CT imaging
For three days, in three dedicated channels: Imaging in Practice, Imaging Skills, and Imaging – on the Horizon, exploring one theme per day. Discover the ICNC-CT 2021 Virtual platform and access the detailed scientific programme.
ICNC-CT 2021 Virtual, the International Conference on Nuclear Cardiology and Cardiac CT (ICNC-CT) is co-organised by the American Society of Nuclear Cardiology (ASNC), the European Association of Cardiovascular Imaging (EACVI), and the European Association of Nuclear Medicine (EANM).
Continuing Medical Education (CME) credits
ICNC-CT will be submitted to the European Accreditation Council for Continuing Medical Education (EACCME) for accreditation.
The EACCME is an institution of the European Union of Medical Specialists (UEMS), www.uems.net.
Attendance certificates for participants will be provided on-site upon request, in the Registration Area.