ESC Named Lectures
Heribert Schunkert (Munich, Germany)
ESC Geoffrey Rose Lecture in Population Sciences: Genetics of coronary disease in translation.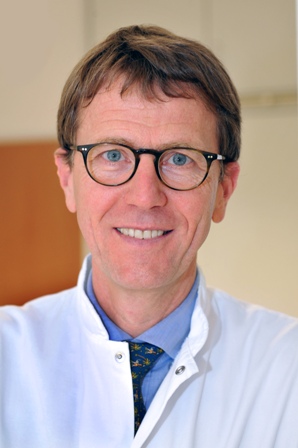 Heribert Schunkert, MD is Professor of Cardiology of the Technische Universität München and Director of the Cardiology Department, German Heart Centre Munich since 2012. He completed a research fellowship at Brigham and Women's Hospital, Boston, USA and clinical fellowships at Beth Israel Hospital, Universitätsklinikum Regensburg, and the Massachusetts General Hospital, Boston, USA, before he became assistant and associate professor in Regensburg. From 2002-2012 Prof. Schunkert was Director of Internal Medicine and Cardiology at the University of Luebeck. He conducts research in the molecular genetics of multifactorial cardiovascular disease, coordinates several EU- and BMBF-sponsored projects as well as the European-American Leducq network CADgenomics to identify the genetic roots of myocardial infarction. He is the author of more than 700 publications in international journals.
Philip Moons (Leuven, Belgium)
ESC Florence Nightingale Lecture in Nurse-Led Research: Nurse-led research in congenital heart disease: from Cinderella to Princess

Dr. Philip Moons is Professor of Healthcare and Nursing Science at the University of Leuven, Belgium; the University of Gothenburg, Sweden; and the University of Cape Town in South Africa. He has published more than 380 articles in international, peer-reviewed journals; and presented over 330 abstracts at national and international conferences. He is mainly involved in outcome and quality of life research in congenital heart disease, and developed and implemented the role of advanced practice nurse in the Adult Congenital Heart Disease Program in Leuven. He is the driver of the APPROACH-IS and APPROACH-IS II projects, investigating patient-reported outcomes in adults with congenital heart disease in over 50 centers from more than 30 countries. The spearhead of Philip Moons' research is 'Transition and Care'. For his work, he received Martha N. Hill New Investigators Award 2004 from the American Heart Association and the Atie Immink New Investigators Award 2008 from the ESC.
Carolyn Lam (Singapore)
ESC Rene Laennec Lecture on Clinical Cardiology: Heart Failure with preserved ejection fraction: past, present, future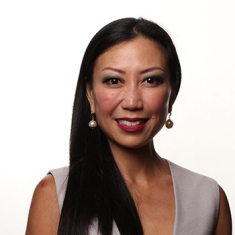 Dr Lam is recognized globally for expertise in heart failure with mildly reduced and preserved ejection fraction. She is a world-renown clinical trialist, contributing in global leadership capacity to several heart failure trials that have changed practice in the field. Dr. Lam's leadership in the field is recognized in her appointment to the 2021 ESC Heart Failure Guidelines Task Force and as International Honorary Fellow of the Heart Failure Society of America 2021. Her accomplishments are also recognized in numerous awards and grants: She is a recipient of the NMRC Senior Investigator Clinician Scientist Award, Founding Programme Lead of A*STaR's Asian neTwork for Translational Research and Cardiovascular Trials (ATTRaCT), a Clarivate Highly Cited Researcher 2021 in Clinical Medicine and lead author of the chapter on HFpEF for Braunwald's Heart Disease: A Textbook of Cardiovascular Medicine, 12th Edition. She serves as Associate Editor for Circulation and Eur J Heart Fail.
Javier Escaned (Madrid, Spain)

ESC Andreas Gruntzig Lecture on Interventional Cardiology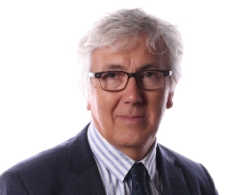 Prof. Javier Escaned is Head of the Interventional Cardiology Section at Hospital Clinico San Carlos / Complutense University (Madrid, Spain). He trained in the United Kingdom (Queen Elizabeth University Hospital, Birmingham and Walsgrave Hospital, Coventry) and The Netherlands (Thoraxcenter / Rotterdam) where he obtained his PhD degree in 1994. He is author of over 450 indexed scientific articles on interventional cardiology, imaging and physiology (h-index 67). He is Deputy Editor of the European Heart Journal, Advisory Editor of Eurointervention, and editor of the textbooks "Coronary Stenosis. Imaging, Structure and Physiology" and "Physiological Assessment of Coronary Stenoses and the Microcirculation), Recent or current ESC board positions include EAPCI and the ESC Working Group of Coronary Pathophysiology and Microcirculation. Recent trials as principal investigator include ADVISE II, DEFINE FLAIR and SYNTAX II. Additional interests are education and music.
Stefan Neubauer (Oxford, UK)

ESC Paul Hugenholtz lecture for innovation: Cardiovascular imaging for the 21st century – MRI and CT.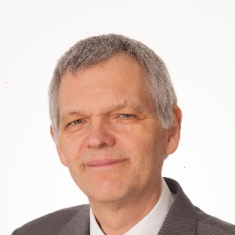 Professor Stefan Neubauer is Head of the Division of Cardiovascular Medicine and Director of the Oxford Centre for Clinical Magnetic Resonance Research, University of Oxford, John Radcliffe Hospital, UK. His research interests include Cardiovascular Magnetic Resonance (CMR), multiorgan MR imaging, and novel coronary CT imaging. He has published >500 manuscripts, was President of the Society for Cardiovascular Magnetic Resonance (SCMR; 2006-2007), Chairman of the British Society of CMR (2008-2010), International Associate Editor of the European Heart Journal (2010-2020). Awards and Honours include: AHA Paul Dudley White Lecture Award 2005, British Cardiovascular Society Thomas Lewis Lecture 2008, European Magnetic Resonance Award 2010, SCMR Gold Medal Award 2013, and Cardiac Society of Australia and New Zealand RT Hall Lecture 2017. He is a fellow of the UK Academy of Medical Sciences. He is also a founder of two medical imaging spinout companies, Perspectum and Caristo Diagnostics.
Christian Weber (Munich, Germany)

ESC William Harvey Lecture on Basic Science: Novel mechanisms and therapeutic targets in atherosclerosis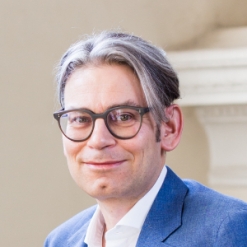 Christian Weber, FESC, is Chair in Vascular Medicine and Director of the Institute for Cardiovascular Prevention at Ludwig-Maximilians-University (LMU) Munich, and Van de Laar-Professor at the Cardiovascular Research Institute Maastricht (CARIM). As a clinical cardiologist and basic scientist, he has a strong interest in the molecular interactions and functions of chemokines, immune cell subsets, microRNAs and their targets in vascular disease and atherosclerosis. He is the Spokesman of the DFG Collaborative Research Centre SFB1123 and of the Munich Heart Alliance in the German Centre for Cardiovascular Research. Among numerous awards, he is a double ERC Advanced Grant recipient and Clarivate Analytics Highly Cited Researcher 2018-2021 with > 660 publications and with an h-index of 136. An avid road cyclist and violinist, he serves as Editor-in-Chief of Thrombosis & Haemostasis, Consulting Editor of Cardiovascular Research, and Chair of the ESC Council on Basic Cardiovascular Science.
2022 ESC Gold Medalists
The European Society of Cardiology is pleased to honour a certain number of individuals in recognition of their outstanding achievements.
Issei Komuro (Tokyo, Japan)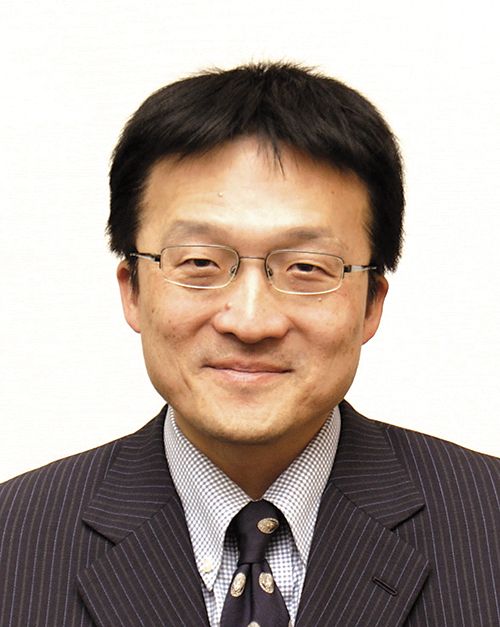 Dr. Komuro was graduated from The University of Tokyo in 1982 and after clinical residency, he has started research on mechanisms of cardiac hypertrophy and heart failure. He has reported that angiotensin II type 1 receptor is involved in mechanical stress-induced cardiac hypertrophy and has recently reported novel mechanisms of heart failure such as ischemia, inflammation and aging. He has also studied cardiac development and has isolated cardiac specific homeobox protein Nkx2.5. He has published more than 800 papers on peer-review journals including Natute, Cell and Nature Medicine.
Marie-Claude Morice (Massy, France)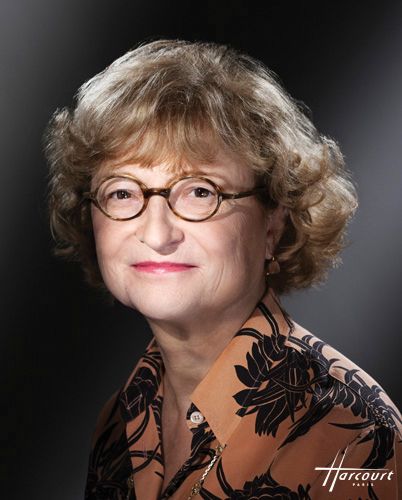 Dr Marie-Claude Morice studied at the University of Medicine in Paris where she obtained her medical degree in 1973 and her Diploma in Specialized Cardiology Studies in 1975.
In 1986, she was appointed Head of the Interventional Cardiology Department of the CCN, the 2nd largest PCI center in France in 1990.
Since 1995, she has been the Head of Interventional Cardiology at the Institut Cardiovasculaire Paris (Ramsay Générale de Santé) the highest-volume PCI centers in the Greater Paris Area.
Dr Morice is a Fellow of the European Society of Cardiology and the American College of Cardiology and Honorary Professor of the Universidad Del Salvador in Buenos Aires.
She is regularly invited as a guest lecturer and chairperson at all major international Cardiology scientific sessions of the AHA, ACC and ESC as well as guest faculty and live case operator in all prominent Interventional Cardiology courses (TCT, TCTAP, TOPIC, CIT, SUMMIT, EuroPCR) in Europe, North and South America and Asia and a board member and Senior Consulting Adviser of EuroPCR. She is a co-editor for EuroIntervention and an invited reviewer for the Lancet, the NEJM, JAMA, Circulation, JACC, EHJ and others.
Dr Morice has been involved in multiple clinical research activities over the past 20 years resulting in more than 250 peer-reviewed publications. She was voted Best Clinical Researcher in 1995 (Erasmus) and Cardiologist of the year in 1997. She was the co-founder of the French study group 'Coronary Stenting Without Coumadin', the Principal Investigator of the Ravel Trial, the Reality Study and the co PI of the Syntax Trial in charge of the Left Main publications.
She is the President and Medical Director of the European Center for Cardiovascular Research (CERC) which was founded in 2008, CERC is now a reputable CRO conducting breakthrough CV trials worldwide. Dr. Morice has been a member of the Scientific Advisory Council of the Coeur & Recherche Foundation since 2018.
In 2013 Dr Morice was designated Best Interventional Cardiologist in France by the French magazine Capital, and in 2014 she received the CHIEN award during ASIA PCR and the Geoffrey O. Hartzler Master Operator Award at TCT 2014 for her career achievements.
Dr. Morice is a member of the executive committee of the Leaders Free, Compare Absorb and Senior trials. She has been a member of the Tokyo Valve Board of Directors since 2016, and of the PCR Clinical Research Course Board of Directors from 2015 to 2020.
She gave the Gruntzig Lecture during the 2017 Scientific Sessions of the ESC. Dr. Morice is co-organizer and member of the expert team of the ARC HBR initiative. Dr Morice is part of the ARC funding members. She received the Gruntzig Award at EuroPCR 2021.
Göran K Hansson (Stockholm, Sweden)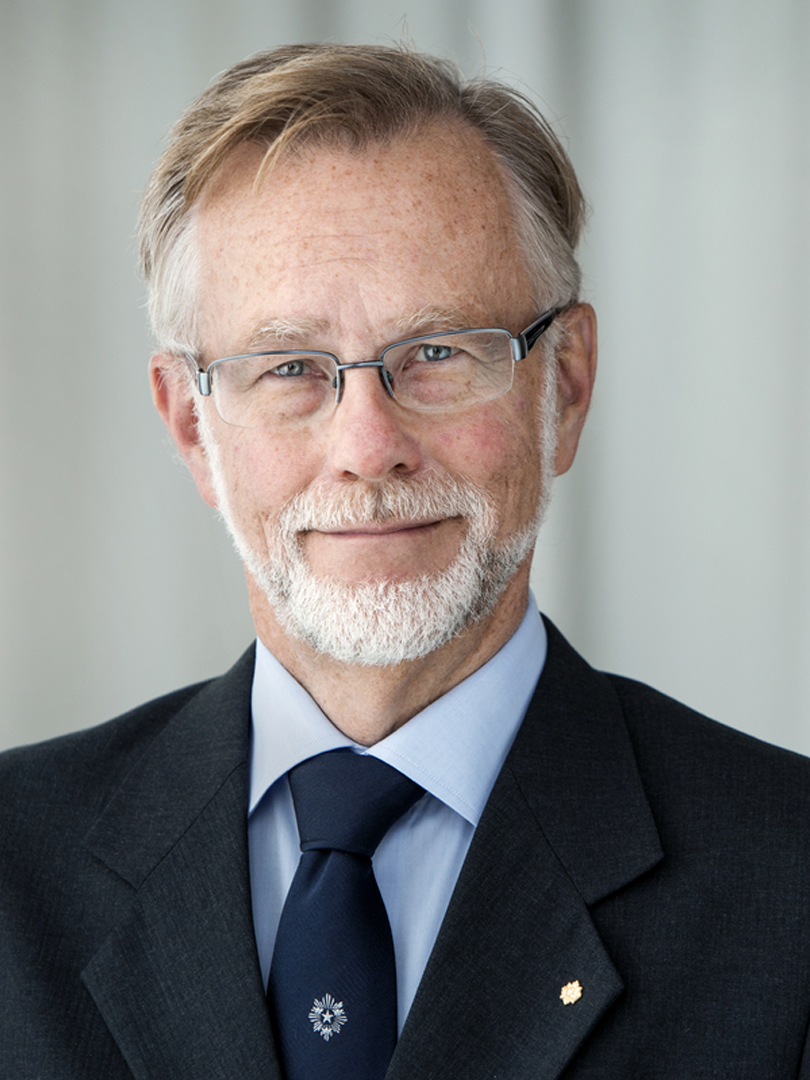 Professor Goran Hansson is mainly known for his discoveries concerning the role of inflammation in atherosclerosis. He received his MD and PhD from Gothenburg University in Sweden, was a Fogarty postdoctoral fellow at the University of Washington in Seattle, is board certified in laboratory medicine, and became professor of cell biology at Gothenburg University in 1994. Since 1995, he is professor of cardiovascular research at Karolinska Institute and Karolinska University Hospital in Stockholm. He has been visiting professor at Harvard Medical School and Secretary General of the Royal Swedish Academy of Sciences. Recognitions include the first Anitschkow Prize from European Atherosclerosis Society, awards from the European Society of Cardiology and American Heart Association, and honorary academic degrees.
See ESC Gold Medalists from previous years
ESC President Award
Tiny Jaarsma (Linköping, Sweden)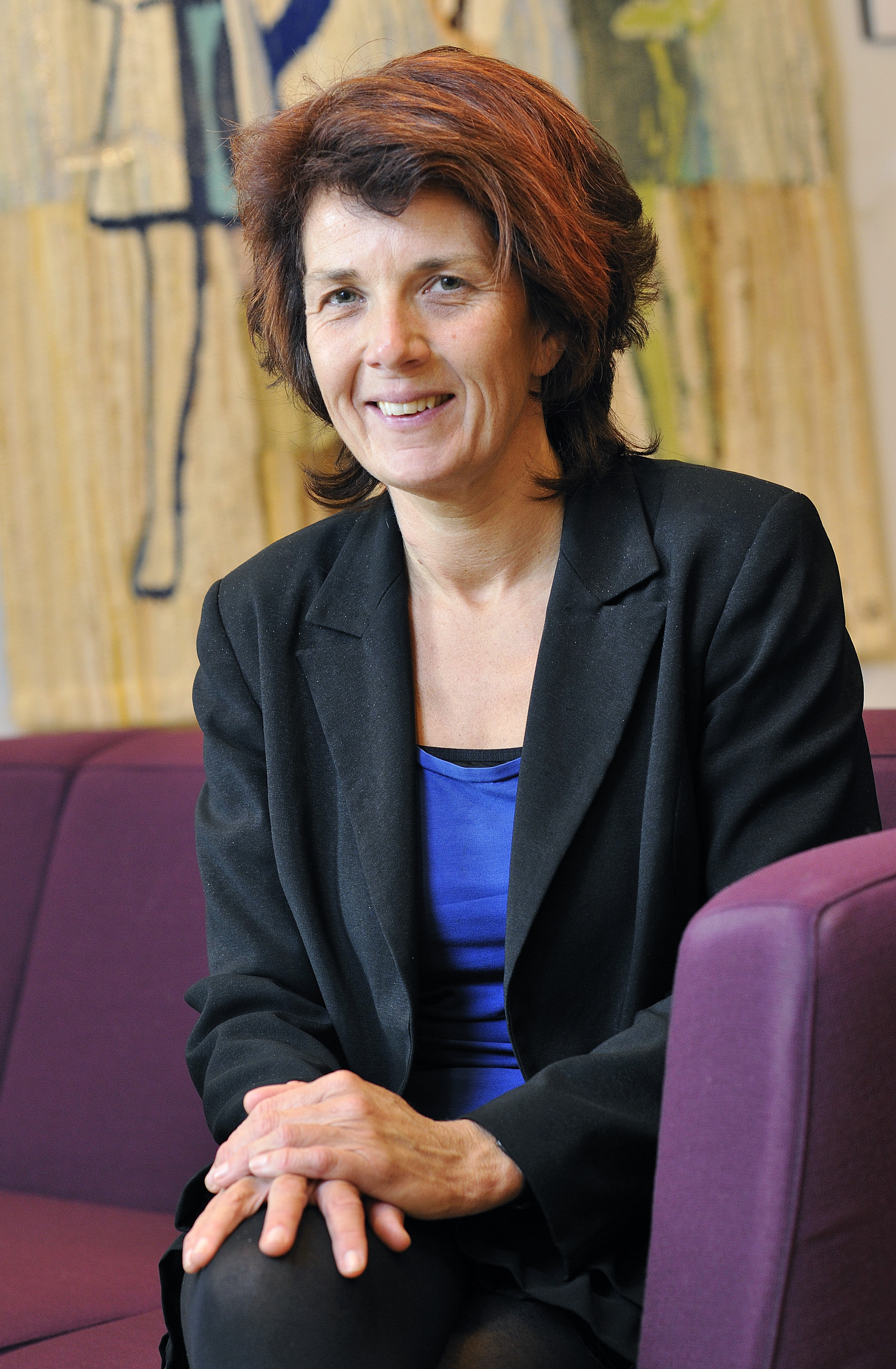 Professor Tiny Jaarsma is a full professor of Nursing at Linköping University in Sweden, were she lives with her family. She is also employed part time as a full professor of Nursing Science in the Julius Center, University Medical Center Utrecht, the Netherlands.
Her research focuses on the consequences of heart failure for patients and their families and developing and testing interventions to enhance their self-care. She is the editor-in chief of the European Journal of Cardiovascular Nursing. Professional activities include membership of national and international committees and guidelines (ESC, AHA), reviewer and member of editorial boards of peer-reviewed journals.
Steen Dalby Kristensen (Aarhus, Denmark)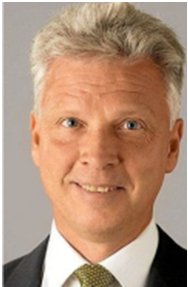 Department of Cardiology, Aarhus University Hospital, Denmark and Institute of Clinical Medicine, Health, Aarhus University, Denmark. Born in Aarhus, Denmark 1955. Married to Inge, two children.
Cand. med. (MD) Aarhus University 1981. Doctoral thesis (DMSc) Aarhus University 1992: 'The platelet-vessel wall interaction in experimental atherosclerosis and ischaemic heart disease.
Education and employment:
Clinical training in internal medicine and cardiology in Aalborg, Viborg and Aarhus. Research and clinical fellowship in Sheffield and Kings College Hospital, London, UK. Specialist in Cardiology and Internal Medicine 1995. 1995: Consultant Interventional Cardiologist, Department of Cardiology, Aarhus University Hospital - 2000 - 2006: Head of Department of Cardiology, Aarhus University Hospital. 2006-2011: Associate Professor Department of Cardiology, Aarhus University Hospital. 2011: Full professor, Department of Cardiology, Aarhus University Hospital.
Scientific and clinical interests:
Thrombosis and anti-thrombotic treatment. Coronary artery disease and acute cardiac care. Percutaneous coronary interventions.
Author and co-author of more than 365 scientific papers and 17 book chapters. Editor of 5 books including textbooks in 'Antithrombotic Therapy'. Editor of European Heart Journal, Thrombosis and Haemostasis and European Heart Journal: Acute Cardiovascular Care.
Chair of international research committees for evaluation of scientific applications in Germany and Spain. Evaluator of grants in Sweden, Norway, Italy, Germany, Spain, Finland and Denmark. Have given numerous talks at international meetings (invited speaker in more than 40 different countries). Supervisor of 12 PhD students and 15 research year students.
Have for many years been conducting and leading investigator initiated trials and have been investigator and steering committee member in international multicenter trials.
Voluntary work in the ESC: Nucleus member of ESC WG Thrombosis 1998. Secretary/treasurer 2000- 2002, vice-chairman 2002-2004 and Chairman of the Working Group on Thrombosis in European Society of Cardiology 2004-2006. ESC Education Committee 2004-2006. ESC Congress Programme Committee 2006 -2020. Editor-in-chief of 'ESC TV' 2014-2018. ESC Committee for Practice Guidelines 2006-2008. Councillor of the ESC Board 2006-2008. Chairman of the ESC Credential Committee 2008 - 2010. ESC EU Committee for Regulatory Affairs 2008 - 2010. Vice President for ESC 2008 - 2010 (National Societies and Fellowships). Chairman EAPCI/ESC Committee 2010 - 2012: Stent For Life (implementation of Primary PCI and STEMI networks in ESC countries). ESC Secretary/Treasurer 2012 - 2014. ESC Audit Committee 2012 – 2014. ESC ex-Officio Board member 2014-2020. ESC Ethics Committee 2018. ESC Declaration of Interest Committee 2018. ESC Press Committee Chair 2014-2018. ESC Communication Committee Chair 2018-2020. ESC Press Lead 2020 – 2022.
National volunteer work: President of Danish association of Young Cardiologists 1991-95. Advisor/and evaluator for the Danish Heart Foundation, Danish National Board of Health and several other national bodies. Member of the Board of Danish Society of Cardiology 2018. President of the Danish Society of Cardiology 2020-2022.
Interests beyond cardiology: Family and friends, chess, cooking, skiing.
Adam Timmis (London, UK)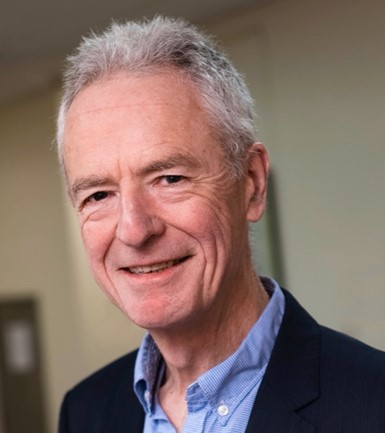 Chair European Heart Health Institute
Adam Timmis is Emeritus Professor of Clinical Cardiology at Queen Mary University London and a recipient of the British Cardiovascular Society's Mackenzie Medal for outstanding service to UK cardiology. He graduated from Cambridge University and trained in cardiology at Massachusetts General and Guys Hospitals before moving to the Barts Heart Centre in London. He was former Editor of Heart and chaired NICE guideline groups on investigation of stable chest pain and management of angina. His cardiovascular outcomes research was originally based on local data collections in east London before it moved on to the UK's cardiovascular registries which, through linkage with primary care records, have provided a national perspective on the patient journey through a range of cardiovascular phenotypes. He is now founding Editor-in-Chief of European Heart Journal-Quality of Care and Clinical Outcomes (EHJ-QCCO) and chairs the European Heart Health Institute (EHHI) in Brussels where his work is focused on the ESC Atlas project, developed by Professor Panos Vardas, with oversight of the biennial reports of ESC cardiovascular statistics that are published in the European Heart Journal.