2021 ESC/EACTS Clinical Practice Guidelines for the management of valvular heart disease
28 Aug 2021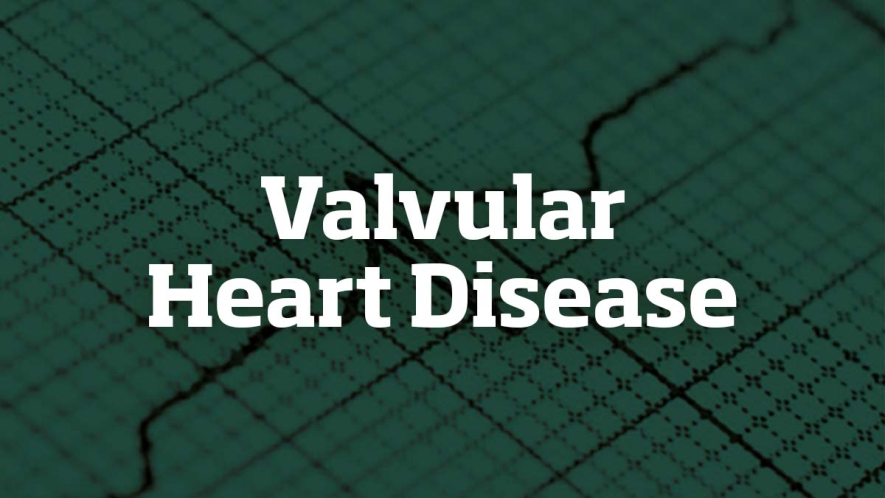 2021 ESC Clinical Guideline on VHD

Today, the 2021 ESC and European Association for Cardio-Thoracic Surgery (EACTS) Guidelines for the management of valvular heart disease were presented in a session chaired by Professor Alec Vahanian (University of Paris, France; ESC Task Force Chair) and Professor Friedhelm Beyersdorf (University of Freiburg, Germany; EACTS Task Force Chair).1
"VHD is too often undetected, and the new guidelines begin with a section that stresses the importance of clinical examination as the initial step in diagnosis," said Prof. Vahanian. "Modern non-invasive evaluation using two- and three-dimensional echocardiography first – with other cardiac imaging techniques applied when needed – is essential to assess severity." He continued, "Catheterisation should only be used when imaging is inconclusive."
The choice and timing of treatment is made by a Heart Team, who should consider clinical and anatomical factors, coexisting conditions and patient preferences. Requirements for a Heart Valve Centre are clearly defined in the new guidelines. Heart Valve Clinics are seen as an important component of Heart Valve Centres.
Interventions (transcatheter or surgical) are indicated in symptomatic patients if there is an expected benefit. For asymptomatic patients, the guidelines emphasise that decision-making must weigh the risk of intervention against the expected natural history of VHD – if rapid symptom progression is predicted, intervention may be justified if the procedural risk is low. In elderly patients, the estimated impact of treatment on life expectancy and quality of life should be considered.
"Patients' expectations and values are an important part of the decision-making process," said Prof. Beyersdorf. "Patients and their families should be thoroughly informed and assisted in their choices. Symptom relief on its own may justify intervention if it is a priority for the patient. However, treatment is considered futile when it is not expected to prolong life or relieve symptoms."
Regarding surgery, increased experience and procedural safety have led to expanded indications toward earlier surgery in asymptomatic patients with aortic stenosis, aortic regurgitation or mitral regurgitation. The guidelines emphasise the need for more comprehensive evaluation and earlier intervention in patients with tricuspid regurgitation to avoid irreversible heart damage.
Regarding transcatheter techniques, new information from randomised studies comparing transcatheter aortic valve implantation vs. surgery in low‑risk patients with a follow-up of 2 years has led to a need to clarify which types of patients should be considered for each mode of intervention. Transcatheter edge-to-edge repair is increasingly used in secondary mitral regurgitation and has been evaluated against optimal medical therapy, resulting in an upgrade of the recommendation. The larger number of studies on transcatheter valve-in-valve implantation after failure of surgical bioprostheses served as a basis to upgrade its indication. Finally, the encouraging preliminary experience with transcatheter tricuspid valve interventions suggests a potential role for this treatment in inoperable patients, although this needs to be confirmed by further evaluation.
For antithrombotic management, new evidence has led to recommendations in patients with surgical or transcatheter bioprostheses for bridging during perioperative periods and over the long-term. The recommendation for non-vitamin K antagonist oral anticoagulants has been reinforced in patients with native valvular disease, except for significant mitral stenosis, and in those with bioprostheses.
The full 2021 ESC/EACTS Guidelines for the management of valvular heart disease are now published in the European Heart Journal. With such comprehensive guidelines, there is a lot to digest – the final 'Key messages' and 'To Do and Not To Do' sections provide excellent summaries, and a condensed pocket guidelines version is available.
References
1. Vahanian A, Beyersdorf F, et al. ESC/EACTS Guidelines for the management of valvular heart disease. Eur Heart J. 2021. doi:10.1093/eurheartj/ehab395