2021 ESC Clinical Practice Guidelines for the diagnosis and treatment of acute and chronic heart failure
27 Aug 2021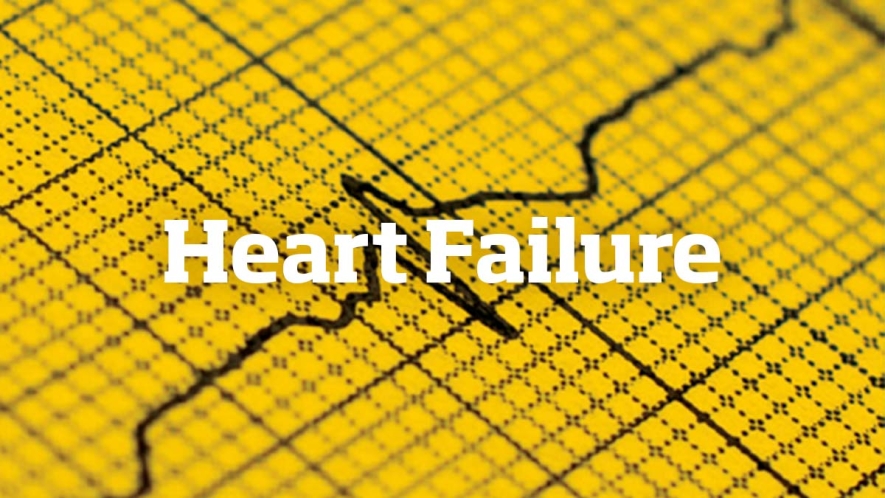 ESC Clinical Practice Guideline 2021 on heart failure

Thanks to the hard work and commitment of the ESC Clinical Practice Guidelines Committee, Guidelines Task Forces and reviewers, the ESC is pleased to present four new guidelines at ESC Congress 2021, to help shape clinical practice and improve patient care.
The first of these guidelines, the 2021 ESC Guidelines for the diagnosis and treatment of acute and chronic heart failure (HF),1 was unveiled today by Professor Theresa McDonagh (King's College Hospital, London, UK) and Professor Marco Metra (University of Brescia, Italy), Chairs of the Guidelines Task Force. The HF guidelines are the first ESC guidelines to include patients as full members of the Task Force.
The format of the HF guidelines has been revised from the 2016 version to make each phenotype stand-alone in terms of its diagnosis and management. For HF with reduced ejection fraction (HFrEF), a new simplified treatment algorithm has been developed. The triad of an angiotensin-converting enzyme inhibitor (ACEi) or an angiotensin receptor neprilysin inhibitor (ARNI), a beta-blocker and a mineralocorticoid receptor antagonist (MRA) is still recommended for all patients with HFrEF, unless the drugs are contraindicated or not tolerated. The addition of a sodium-glucose co-transporter-2 (SGLT2) inhibitor (dapagliflozin or empagliflozin) is now advocated, regardless of whether the patient has diabetes or not. A strategic phenotype overview for the management of HFrEF specifies these treatments as recommended for all patients and also indicates other therapies that are appropriate to consider in selected patients, such as those with ischaemic aetiology vs. non-ischaemic aetiology or valvular heart disease.
"The vast majority of drug treatments that improve survival and reduce hospitalisations also have beneficial effects on quality of life and symptoms," said Prof. McDonagh. "There are some interventions that do not impact survival but do improve quality of life and symptoms – for example exercise rehabilitation – that should also be offered to patients with chronic HF."
A key change to the guidelines is the renaming of 'HF with mid-range ejection fraction' (left ventricular ejection fraction [LVEF] 41–49%) to 'HF with mildly reduced ejection fraction'. The acronym 'HFmrEF' stays the same, but the new terminology reflects that patients with HFmrEF have some degree of LVEF reduction and may benefit from similar therapies to those with HFrEF. ACEis/ARNIs, beta-blockers and MRAs may be considered in patients with HFmrEF.
The new guidelines include a recent definition of advanced HF and a new algorithm for its treatment, with indications for short- and long-term mechanical circulatory support based on the clinical status, comorbidities and prognosis of the patient. A modified classification system for acute HF is also provided and specific recommendations for pre-discharge and early post-discharge management of patients recently hospitalised for acute HF are given.
There are recommendations on how to manage patients with HF who have co-existing conditions, cardiovascular and non-cardiovascular. "It is crucial to treat the underlying causes of HF and its comorbidities," said Prof. Metra. "Proper treatment of high blood pressure, diabetes and coronary artery disease can prevent the development of HF. Atrial fibrillation, valvular heart disease, diabetes, chronic kidney disease, iron deficiency and other comorbidities frequently co-exist with HF and the adoption of specific treatments may have a major impact on the clinical course of our patients." New diagnostic and treatment algorithms for cardiomyopathies and, namely, cardiac amyloidosis are now given.
Want to know more about what's new? The 2021 ESC Guidelines for the diagnosis and treatment of acute and chronic HF are now published in the European Heart Journal!
References
1. McDonagh T, Metra M, et al. 2021 ESC Guidelines for the diagnosis and treatment of acute and chronic heart failure. Eur Heart J. 2021. doi:10.1093/eurheartj/ehab368