ESC Named Lectures
Filip K. Swirski (Boston, US)
ESC William Harvey Lecture on Basic Science: Modifiable risk factors and cardiovascular disease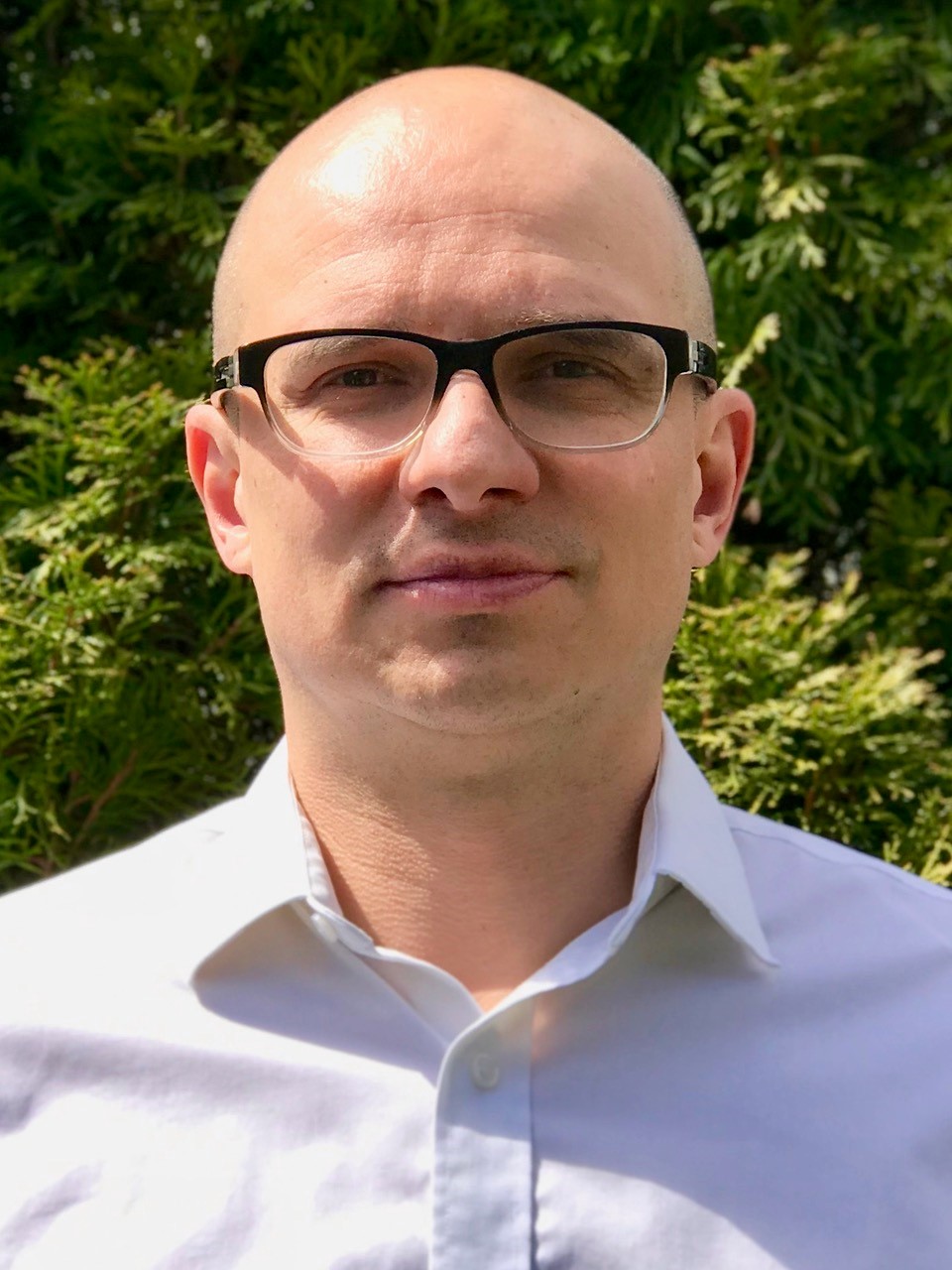 Dr. Swirski is Professor of Radiology at Harvard Medical School, Massachusetts General Hospital Research Scholar, Faculty Member of Harvard Medical School's PhD Program in Immunology, and Member of Harvard Medical School's Division of Sleep Medicine. He has focused on fundamental innate immune and inflammatory mechanisms in cardiovascular disease, emphasizing the role of monocytes and macrophages. His current work aims to elucidate how lifestyle factors such as sleep, stress, and diet influence leukocyte-mediated physiology in cardiometabolic and neurodegenerative diseases.
Bernard De Bruyne (Aalst, Belgium)

ESC Andreas Grüntzig Lecture on Interventional Cardiology: A ballad of applied coronary physiology. From 50% diameter stenosis to FFR and MRR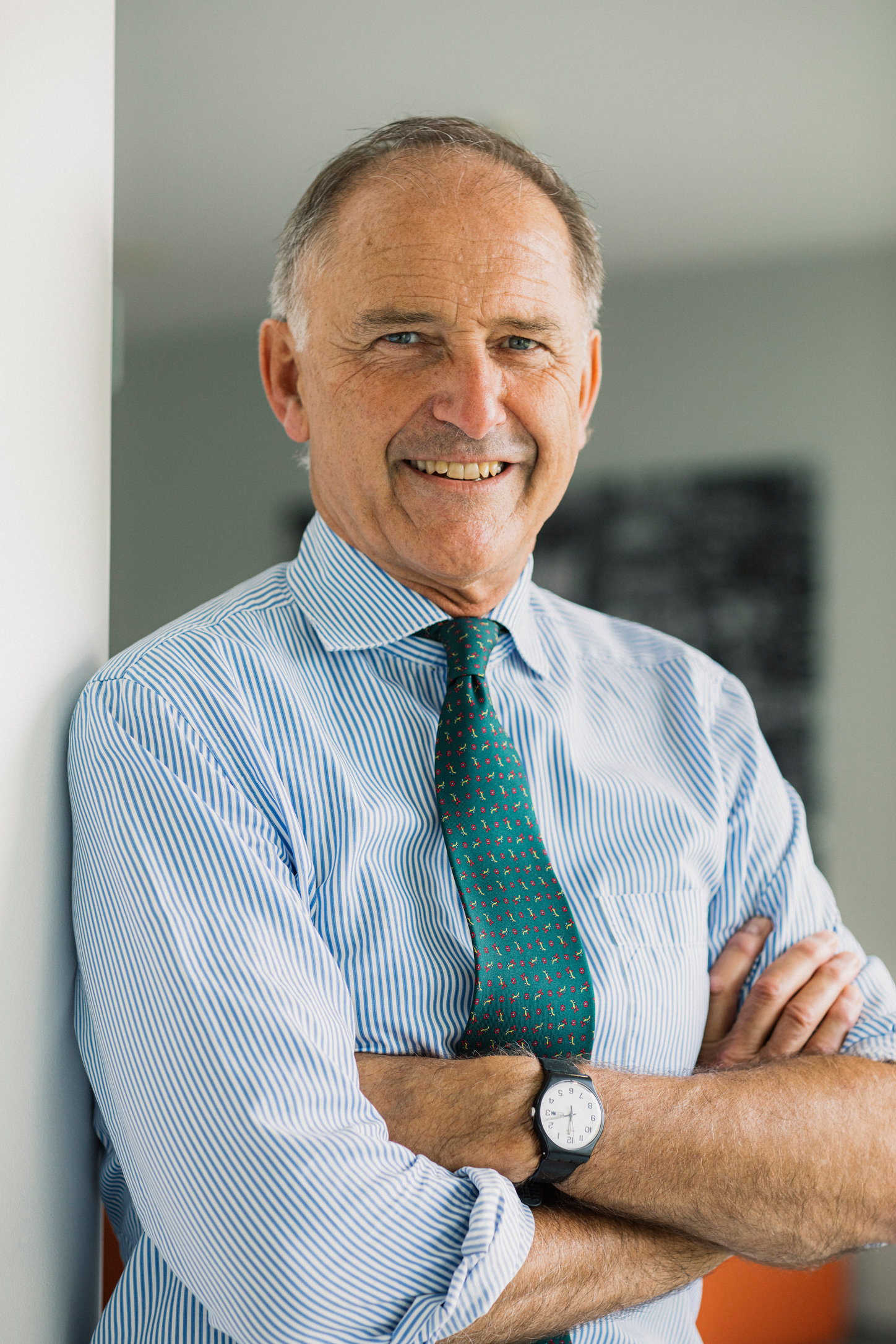 Medical School: University of Louvain, Brussels, Belgium
Specialization in Cardiology, and Interventional Cardiology: University of Louvain, Brussels, Belgium and University of Geneva, Switzerland.
Present position: Co-director of the Cardiovascular Center Aalst, OLV-Clinic, Aalst, Belgium
Head, Invasive Cardiology, Cardiovascular Center Aalst, Aalst, Belgium
Professor of Cardiology at the University of Lausanne, Switzerland
Publications: 734 peer-reviewed articles (Web of Science, May 2020), H-index: 73 (May 2020), Among the 1% most cited scientists (2018)
Dorairaj Prabhakaran (Gurugram, India)
ESC Geoffrey Rose Lecture on Population Sciences: Bidirectional benefits of Global Cardiovascular Research and Training : the twain shall meet.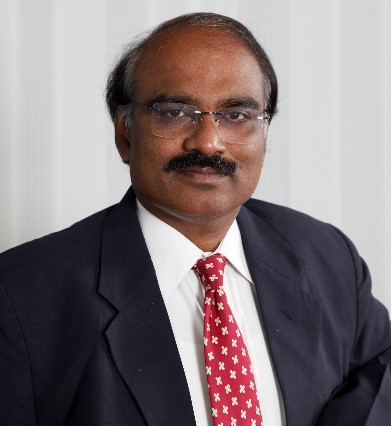 Professor D. Prabhakaran is a cardiologist and epidemiologist by training. He is an internationally renowned researcher and is currently the Vice President- Research & Policy, Public Health Foundation of India and Professor (Epidemiology) London School of Hygiene and Tropical Medicine, UK and is Chair of the Science Committee of the World Heart Federation. His work spans from mechanistic research to understand the causes for increased propensity of cardiovascular diseases (CVD) among Indians through large longitudinal cohort studies. In addition his work involves development of low cost solutions (such as task shifting, m-Health , quality improvement programs and innovative training programs) that would be applicable globally for CVD prevention. He has mentored over 50 post-doctoral and doctoral students so far. He has authored over 475 scholarly papers with an H index of 83 and published two major text books.
Judith Hochman (New York, US)

ESC Rene Laennec Lecture on Clinical Cardiology: The role of revascularization – from stable occlusion after MI to stable ischemic heart disease.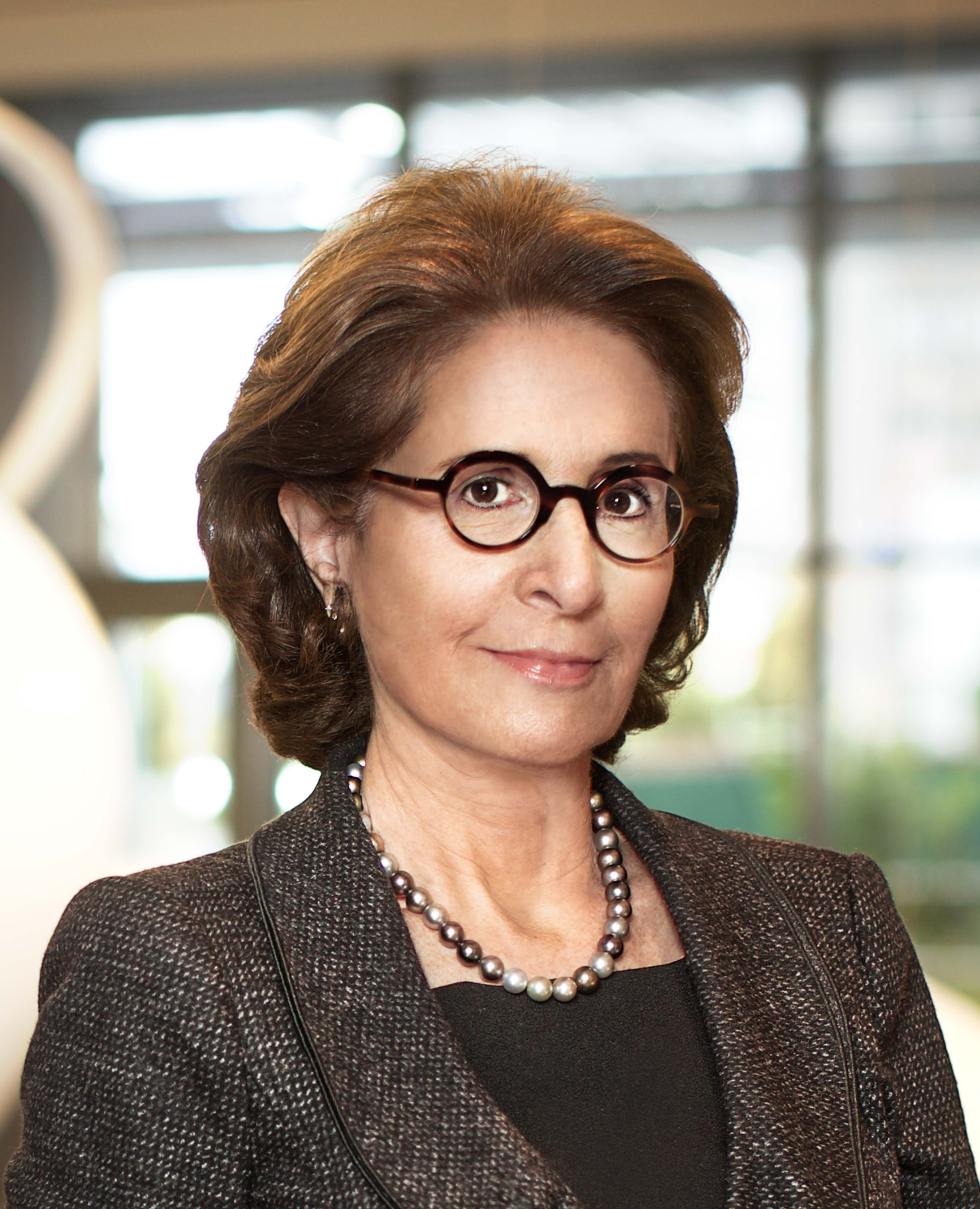 Judith Hochman, M.D., is Senior Associate Dean for Clinical Sciences, Co-Director of the NYU-HHC Clinical and Translational Science Institute, Professor and Associate Director of the Leon Charney Division of Cardiology, and Director of the Cardiovascular Clinical Research Center at NYU Grossman School of Medicine. She holds Master's Degree in Cellular and Developmental Biology from Harvard University and an MD from Harvard Medical School. She is an internationally recognized expert in ischemic heart disease and has led clinical trials that resulted in new recommendations in ESC Clinical Practice Guidelines. She has authored ~400 publications and served on many editorial boards including European Heart Journal. She is recipient of the American Heart Association Women in Cardiology Mentoring Award, Clinical Research Prize, and James B Herrick Award for Outstanding Achievement in Clinical Cardiology, and American College of Cardiology Distinguished Scientist Award.
Paul Friedman (Rochester, US)

ESC Paul Hugenholtz lecture for innovation
Dr. Paul Friedman is a Professor of Medicine and the Norman Blane & Billie Jean Harty Chair, Mayo Clinic Department of Cardiovascular Medicine Honoring Robert L. Frye, M.D. at Mayo Clinic, Rochester, Minnesota. He is ABIM board certified in cardiovascular medicine and cardiac electrophysiology, and is an active participant in the MOC process.
Previously, Dr. Friedman served as Director of the Cardiac Implantable Device Lab, Mayo Clinic. He is a trained electrical engineer, with deep experience in innovation (> 40 patents issued, named Minnesota Top Inventor), and scientific research (> 250 scientific original publications). He is a committed educator, serving as a director for 5 national and international meetings, editor of 7 textbooks, and author of over 60 book chapters. He is a frequent visiting professor and lecturer at educational meetings.
Dr. Friedman received his BA in Plan II liberal arts and BS in Electrical Engineering from the University of Texas at Austin. He received his medical degree from Stanford University, and trained in internal medicine at the University of Washington, Seattle (internship) and Stanford University. He trained in cardiovascular medicine and cardiac electrophysiology at Mayo Clinic, Rochester, MN.
Tiny Jaarsma (Linköping, Sweden)

Florence Nightingale Lecture in Nurse-Led Research: Modern technology to improve patient care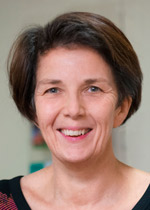 Prof. Dr. Tiny Jaarsma is a professor in nursing science at Linköping University, Sweden and the University Medical Centre Utrecht , the Netherlands
Her research focuses on the consequences of heart failure for patients and their families and developing and testing interventions to enhance their self-care. Results are published in in over 400 publications ranging from short practical communications to scientific publications in peer reviewed journals. She is the editor-in chief of the European Journal of Cardiovascular Nursing. Professional activities include membership of national and international committees (ACNAP, HFA) and guidelines, reviewer and member of editorial boards.
Tiny Jaarsma was trained as a nurse in Groningen, (NL) and she worked with cardiac patients since 1988, on the cardiology ward and in the Heart Failure clinic. She received her master degree from the University of Maastricht in 1992, she studied 6 months at the UCLA and completed her doctoral degree in 1999, with a thesis entitled "heart failure: nurses' care". Currently she is the principle investigator of the 'HF-WII' study, an RCT on the effect of exergaming to increase physical activity in patients with heart failure and co principle investigator in several trials evaluating the effect of modern technology to improve patient outcomes.
Other Named Lectures
Keith AA Fox (Edinburgh, United Kingdom)
The Desmond Julian Memorial Lecture: The first CCU, a Revolution in the Management of Myocardial Infarction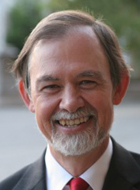 Professor Keith AA Fox, BSc (Class 1), MB ChB, MRCP, FRCP, FESC, FMedSci, FACC is Professor of Cardiology at the University of Edinburgh, UK. He has previously held the positions of Assistant Professor of Internal Medicine and Cardiology at Washington University School of Medicine, St Louis, MO, USA and Senior Lecturer in Cardiology and Honorary Consultant Cardiologist at the University of Wales College of Medicine, Cardiff, UK. In addition, he has been Head of the Division of Medical and Radiological Sciences of the University of Edinburgh, British Heart Foundation Professor of Cardiology, and Consultant Cardiologist at the Royal Infirmary of Edinburgh.
Professor Fox's major research interests are in the mechanisms and manifestations of acute coronary arterial disease, and his work extends from underlying biological mechanisms to in vivo studies and clinical trials.
Professor Fox was a founding fellow of the European Society of Cardiology (ESC) and has served as a Board member and lead for ischaemic heart disease on the Scientific Committee for the ESC Programme. He was previously President of the British Cardiovascular Society and previously Chair of the Scientific Programme of the European Society of Cardiology.
Professor Fox is the recipient of various awards, including those associated with keynote lectures at major congresses, and the Silver and Gold Medals of the European Society of Cardiology for his contributions to cardiology. He is the author of more than 690 scientific papers (H index Google Scholar 132, Citations up to 2019: n= 108,129). Thompson Reuters listed him as one of the top 1% of scientists as 'the World's Most Influential Scientific Minds.
Gerd Heusch (Essen, Germany)

David Garcia-Dorado - In Memoriam Lecture: Is cardioprotection salvageable?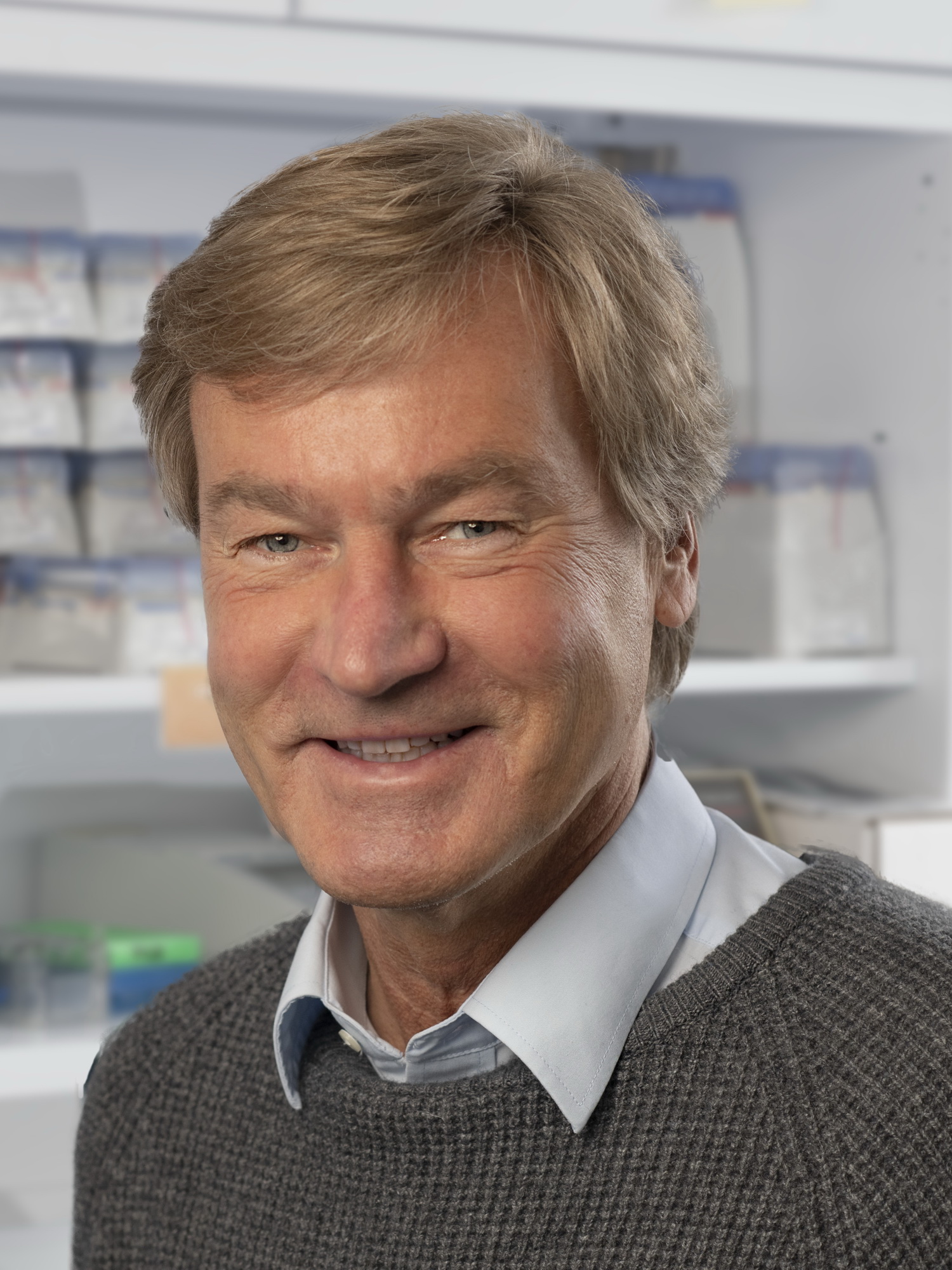 Born 1955 in Bonn, Germany, Gerd Heusch studied medicine at the Universities of Düsseldorf and Bonn (MD in 1980). From 1980 to 1985 he was a postdoctoral fellow in the Department of Physiology at the University of Düsseldorf (PhD in 1985). He then was research cardiologist at the University of California, San Diego under Dr. John Ross Jr. After his return to Düsseldorf he was awarded a Heisenberg scholarship by the German Research Foundation and worked in the Departments of Physiology and Cardiology (Prof. Franz Loogen). In 1989 he was appointed professor and chair of the Institute for Pathophysiology at the University of Essen, a position which he holds up to now. From 1999 to 2000 he spent a sabbatical in the Department of Physiology at the University of Southern Alabama, Mobile with Dr. Jim Downey, and he is adjunct professor there since. Gerd Heusch´s major research interests are the control of coronary blood flow, myocardial ischemia/reperfusion injury and cardioprotective strategies. He has been president of the German Cardiac Society and of the European Section of the International Society for Heart Research. He has been awarded the William Harvey Lecture and Silver Medal of the European Society of Cardiology, the Carl Ludwig award of the German Cardiac Society and the Carl Wiggers award of the American Physiological Society. He is editor of Basic Research in Cardiology since 1992 and served as editorial board member of other prestigious journals.
Arthur Wilde (Amsterdam, Netherlands)
Hein Wellens - In Memoriam Lecture: Hein Wellens (1935-2020), a phenomenon in Electrocardiography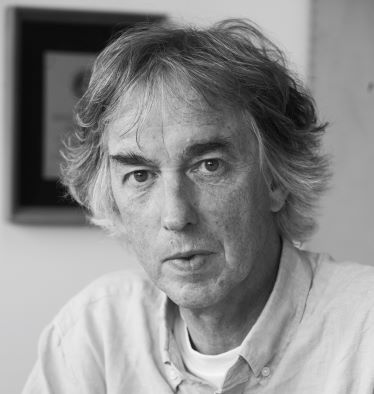 Born in 1956, Arthur Wilde got his M.D. at the University of Amsterdam in 1983. After his Ph.D. in 1988, he started his Fellowship training in Cardiology at the Academic Medical Centre, and was registered as such in 1994. Afterwards he specialized in clinical electrophysiology at the Academic Hospital Utrecht.
From the Netherlands Heart Association he was awarded a grant as Clinical Established Investigator for five years. In 1999, he became head of the Laboratory of Experimental Cardiology, and between 2003 and 2020 he served as head of the Department of Clinical and Experimental Cardiology (Academic Medical Centre) and between 2012 and 2019 as Chair of the Heart Centre Division, AMC. He published over 600 SCI papers with, in recent years, a major focus on different aspects of inherited arrhythmia syndromes. In more recent years also genetic factors contributing to sudden cardiac death in the general population became a focus.
In 2011 he was appointed as member of the Dutch Academy of Science and in 2012 he received the Distinguished Investigator award of the Heart Rhythm Society. Since 2017 he leads the European Research Network (ERN) GUARD-heart on inherited diseases of the heart.
Include Named and Special Lectures in your agenda
2020 ESC Gold Medalists
The European Society of Cardiology is pleased to honour a certain number of individuals in recognition of their outstanding achievements.
Don't miss the "Gold Medalist" presentation during the Live Sessions - an inspiration to future generations.
Kári Stefánsson (Reykjavik, Iceland)

Kári Stefánsson, M.D., Dr. Med. is founder and CEO of Reykjavik-based deCODE genetics. In Iceland he has pioneered the use of population-scale genetics to understand variation in the sequence of the human genome. His work, published in more than 600 scientific papers, has focused on how genomic diversity is generated and on the discovery of sequence variants impacting susceptibility to common diseases. The population approach he has advanced in Iceland has served as the model for national genome projects around the world and contributed to the realization of several aspects of precision medicine, including to the discovery and development of therapeutic targets and compounds for Amgen. Prior to founding deCODE in 1996 he was professor of neurology, neuropathology and neuroscience at Harvard and had previously held faculty positions in neurology, neuropathology and neurosciences at the University of Chicago, from 1983-1993.
Dr. Stefansson has received some of the highest honors in biomedical research and genetics, including the including the Sackler Lecture at MIT, the European Society of Human Genetics Award, the Anders Jahre Award, the American Alzheimer's Association's Inge Grundke-Iqbal Award, the Federation of European Biomedical Societies' Sir Hans Krebs Medal, and the American Society of Human Genetics (ASHG) William Allan Award. His work has been recognized by major international publications and bodies including Time, Newsweek, Forbes, BusinessWeek and the World Economic Forum. He holds Iceland's highest honor, the Order of the Falcon, and in 2019 was elected the first president of the Nordic Society of Human Genetics and Precision Medicine.
Stefanie Dimmeler (Frankfurt, Germany)

Stefanie Dimmeler received her undergraduate, graduate, and Ph.D. degree from the University of Konstanz in Konstanz (Germany). She then completed a fellowship in Experimental Surgery at the University of Cologne and in Molecular Cardiology at the University of Frankfurt (Germany). She is Professor of Experimental Medicine (since 2001) and Director of the Institute of Cardiovascular Regeneration, Center for Molecular Medicine at the University of Frankfurt since 2008. She is author of more than 300 peer-reviewed papers, published in highly qualified journals. Her global impact factor (IF) is higher than 1000 and her h-index is 125. In the last years, she has been invited as a speaker in more than 300 national and international meetings and seminars and has presented various keynote lectures. She received several awards including the Award of the German Heart Foundation in 1998, the Frankel-Award of the German Cardiac Society in 2000, the Alfred Krupp Award 2002, the Leibniz Award 2005, the Award of the Jung Foundation 2007 and the FEBS award 2006. She presented the prestigious George E. Brown Memorial Lecture at the Scientific Sessions of the AHA in 2005, the Basic Science Lecture of the European Society of Cardiology in 2006. She received the Science4life award, the GlaxoSmithKline Award and the Madrid Award for Stem Cell Therapy in 2014 and as well in 2017 the Willi-Pitzer Award. In 2015 she presented the Thomas W. Smith Memorial Lecture at the Scientific Sessions of the AHA and in 2016 the Michael Oliver Memorial Lecture at the BAS Autumn Meeting as well as the Paul Dudley White Lecture at the Scientific Sessions of the AHA. She also was among the Thomson Reuters Highly Cited Researcher 2014 and 2015. She was chief editor of "EMBO Molecular Medicine" and associated editor of the "European Heart Journal". She is associated editor of "Circulation Research". Since 2017 she is Member of the German Academy for Science Leopoldina and in 2018 she received the Selby Travelling Fellowship of the Australian Academy of Science. From 2020 on she is Member on the BCVS Specialty Conference Program Committee of the Council on Basic Cardiovascular Sciences. As well she is spokesperson of the "Excellence Cluster Cardio-Pulmonary System" (ECCPS), a translational research centre in the field of vascular and parenchymal heart and lung diseases, funded by the German Research Foundation and also spokesperson of the "Cardiopulmonary Institute" (CPI) which is funded by the Excellence Strategy Program of the German Research Foundation. From 2021 on she is also spokesperson of the German Center for Cardiovascular Research (DZHK). She also received two Advanced Investigator Grants by the European Research Community (ERC).

Her group elucidates the basic mechanisms underlying cardiovascular disease and vessel growth with the aim to develop new cellular and pharmacological therapies for improving the treatment of cardiovascular disease. Ongoing research focuses on epigenetic mechanisms that control cardiovascular repair, specifically non-coding RNAs.
John McMurray (Glasgow, United Kingdom)

John McMurray, BSC (Hons), MB ChB (Hons), MD, FRCP, FESC, FACC, FAHA, FRSE, FMedSci, OBE, is currently Professor of Medical Cardiology and Deputy Director (Clinical) of the Institute of Cardiovascular and Medical Sciences and honorary Consultant Cardiologist at the Queen Elizabeth University Hospital, Glasgow.
Prof McMurray's primary research interests are in heart failure and the cardiovascular consequences of diabetes and chronic kidney disease, with a focus on clinical trials. He is, or was, the principal investigator, member of the executive committee or steering committee member for several large trials in his areas of interest including CHARM-Added, EMPHASIS-HF, PARADIGM-HF and DAPA-HF.
Professor McMurray served as the inaugural Eugene Braunwald Scholar in Cardiovascular Disease at the Brigham and Women's Hospital, Boston, and visiting Professor of Medicine, Harvard University, Boston, Massachusetts USA 2010/2011. He is a Past-President of the Heart Failure Association of the ESC.
He is a Highly Cited Researcher and has a H-index of 195.
He has won several awards, including the Stokes Medal of the Irish Cardiac Society. In June 2015, Professor John McMurray and Professor Salim Yusuf (McMaster University, Hamilton Ontario, Canada) were jointly awarded the 8th Arrigo Recordati International Prize for Scientific Research (for outstanding contributions in secondary prevention and risk reduction strategies in patients with cardiovascular diseases). Prof McMurray is the recipient of the Mackenzie Medal, which is awarded by the British Cardiovascular Society in recognition of outstanding service to British Cardiology. He is also the recipient of the Louis and Artur Lucian Award for Research in Circulatory Diseases, which is awarded each year by McGill University, Montreal. This international award recognises outstanding research in the field of circulatory diseases by a scientific investigator, or group of investigators, whose contribution to knowledge in this field is deemed worthy of special recognition. Professor McMurray was awarded an OBE in 2019 by Her Majesty The Queen, in recognition of his services to cardiovascular research.
Include presentations with Gold Medalists in your agenda
See ESC Gold Medalists from previous years