ESC Congress is the world stage of cardiovascular science and clinical best practice.
This August will bring you an all new digital experience customised to YOUR needs.
Our unrelenting goal is to improve your daily practice by delivering an exceptional scientific programme with cutting-edge science and latest best practices, along with essentials in cardiovascular medicine.
The ESC Congress Programme Committee is already working to redesign session formats featuring the best and latest knowledge in all cardiovascular subspecialties, showcasing expert interaction through engaging discussions.
We are building a new intuitive platform for smooth navigation, with opporunities for exchange with researchers and clinicians from all over the world.
The global stage to share outstanding new science for best practice
Abstracts and clinical cases will remain a key element of the event, with increased interactivity for more dynamic scientific exchange. Please note the new submission deadlines:
1 April for abstracts
8 April for clinical cases
8 June for late-breaking science
This year there will be no extension deadline. Don't miss out! Start your submissions now.
Note the congress dates in your agenda: Friday 27 to Monday 30 August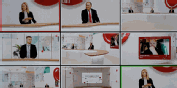 There will be morning channels followed by a Live Studio Programme in the afternoon interspersed by Videos on Demand and Abstract Sessions.
Sessions will be streamed on the related topic channel, including special sessions and dedicated tracks. Additional time will be available to continue the discussions after the sessions.
This year's spotlight: Sudden Cardiac Death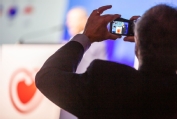 Sudden Cardiac Death is a major public health threat affecting individuals with and without known cardiac disease – from newborns to the very elderly. This spotlight topic will be integrated throughout the programme.
Late-Breaking Science Unveiled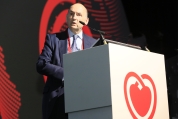 Major clinical trials and updates will be given centre stage and their presentation will be complemented by a deep dive into the data during discussions with the trialists and insights from key opinion leaders.
New ESC Clinical Practice Guidelines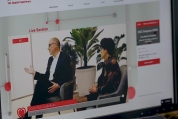 In 2021, major guidelines will be unveiled to present most useful recommendations for clinical practice and better patient outcome. Official presentations will be followed by closeup interviews with Task Force Chairs for in-depth understanding of the new recommendations.
Present the very best, innovative cardiovascular science, to the widest global audience
Having your abstract accepted to ESC Congress is a sign of excellence. You will benefit from a unique exposure:
Connect and share with a global cardiology community – in 2020 that meant delegates from 215 countries
Interaction with leading experts, fellow researchers, potential co-investigators and mentors in your fields.
500+ international journalists and a potential audience of 2.4 billion. In 2020, the world's media wrote more than 8,300 articles for publications ranging from the Financial Times and the New York Times, to the Daily Mail, Medscape, MedPage, La Repubblica, Forbes and broadcast TV
Publication in the European Heart Journal (Impact Factor 2019: 22.673).
Inclusion in ESC 365, the world's largest cardiovascular library with 110,000 users and 4.1 million online views.
Nowhere else will your late breaking science, innovative abstracts and clinical cases reach as many people or have such a significant impact.

So don't miss out and get ready to enter your work into the ESC Congress 2021 scientific programme. Start your submissions now.