Testimonials
EHRA online Speed Mentoring 2021 was held in May 2021.

'This was a great opportunity to meet and receive extraordinary advice from the world-famous experts, which I have already started to apply in my daily practice. I have agreed on future cooperation with some of them. An extraordinary experience!' Stefan Simovic, Serbia

'EHRA online Speed Mentoring was very helpful, motivating and fun. What an honour to have such successful senior EP specialists spend their time and thoughts on you! I am very thankful for this experience.' Johanna Mueller-Leisse, Germany
Mentors
Francisco COSTA

Areas of expertise
Mapping and ablation of cardiac arrhythmias, Atrial Fibrillation – risk assessment and patient management
Place of work
Hospital Sta Cruz – Lisbon, Portugal
Luigi DI BIASE

Areas of expertise
Atrial fibrillation ablation, ventricular tachycardia ablation, left atrial appendage closure, ICD, pacemaker, biventricular pacing, anticoagulation, heart failure
Place of work
Albert Einstein College of Medicine at Montefiore Hospital, New York, USA
David DUNCKER

Areas of expertise
Catheter ablation, sudden cardiac death, devices, wearables.
Place of work
Rhythmology and Electrophysiology, Department of Cardiology and Angiology, Hannover Medical School, Hannover, Germany.
Gerhard HINDRICKS
Areas of expertise
Electrophysiology and cardiac arrhythmia, Edition
Place of work
University of Leipzig, Heart Center Leipzig and Leipzig Heart Institute, Leipzig, Germany
Christophe LECLERCQ

Areas of expertise
Cardiac resynchronization therapy, cardiac defibrillation
Place of work
CHU and Rennes I University, Rennes, France
Jose MERINO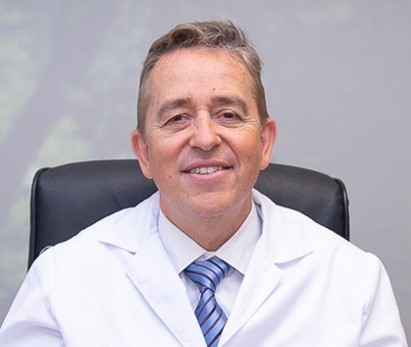 Areas of expertise
Catheter ablation, atrial fibrillation, atypical atrial flutter, ventricular tachycardia
Place of work
La Paz University Hospital, Madrid, Spain
Helmut PUERERFELLNER

Areas of expertise
Clinical electrophysiology and catheter ablation
Places of work
Ordensklinikum Linz Elisabethinen, Linz, Austria
Frederic SACHER

Areas of expertise
Electrophysiology, Catheter ablation, Inherited cardiac disease, channelopathy
Place of work
CHU Bordeaux, France
Daniel SCHERR

Areas of expertise
Electrophysiology, Catheter ablation, Clinical research
Place of work
Medical University of Graz, Austria
Previous Institutions: CHU Bordeaux, France; Johns Hopkins University, Baltimore, USA; Affiliated Institution:
University of Maastricht, The Netherlands
Afzal SOHAIB

Areas of expertise
Cardiac electrophysiology and devices
Places of work
St Bartholomew's Hospital, London, UK, and King George Hospital, Ilford, UK
Jan STEFFEL


Areas of expertise
New devices in cardiac rhythm management (leadless pacing, subcutaneous ICD, CRT etc), Anticoagulation/stroke prevention in atrial fibrillation, clinical trials, teaching and education, general electrophysiology.
Place of work
University of Zurich, Switzerland.
Emma SVENNBERG

Areas of expertise
Digital cardiology, Screening for atrial fibrillation
Place of work
Karolinska University Hospital, Stockholm, Sweden