EHRA Congress is a truly international event with healthcare professionals from over 100 countries. This year's edition will expand boundaries of arrythmia management and gather physicians, nurses, allied professionals and healthcare industry representatives.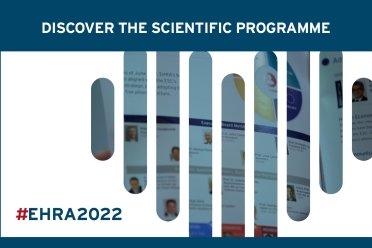 Get ready for 3 days of science, networking and intense exchanges both onsite and online. Register early for best savings.
The spotlight of this year is: BACK TO THE RHYTHM
Download the programme at a glance
SEE THE WINNERS OF THE AWARDS & COMPETITIONS
Over 80 scientific sessions
The programme gathers presentations with leading international experts along with practical tutorials and unique networking opportunities.
It includes an update on ablation of atrial fibrillation and ventricular arrhythmias, with a focus on new techniques.
Key opinion leaders will provide you with the latest news on physiologic pacing, ICDs for sudden cardiac death prevention and how to avoid complications during our procedures.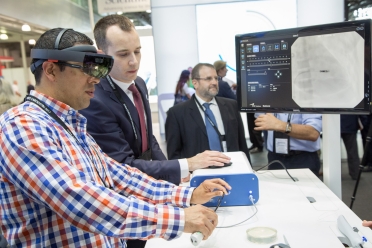 Digital health is becoming more and more important, but what data are available ?
We will inform you about the role of wearables, remote monitoring and artificial intelligence and their role for personalised medicine in patients with arrhythmias.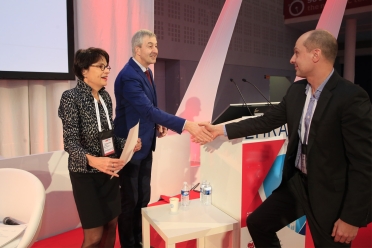 Discover original science and innovative research
Over 700 abstracts will be presented during the congress, greatly complementing the scientific and educational programme.
Come and meet abstract presenters and your peers from all over the world – and learn from innovative science!
Two award sessions – on basic and clinical science – will be dedicated to young researchers selected for the outstanding quality of their work, and presenting top research in the field.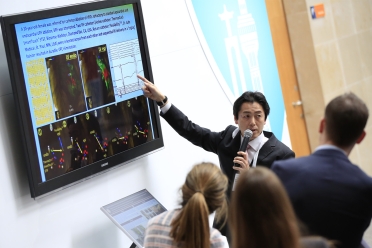 To cater to the needs of our entire community, some sessions will be streamed live from Copenhagen.
For those unable to travel, you will get exclusive opportunities to ask your questions to the experts, interact with colleagues and attend the abstract discussion rooms where presenters will share innovative research.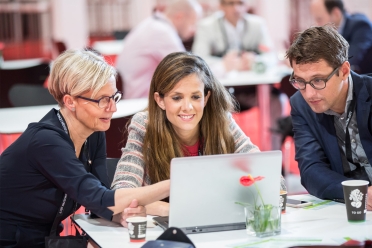 Presentations on-demand, to watch again or view the ones you have missed, will be accessible to all registered delegates until 3 May.