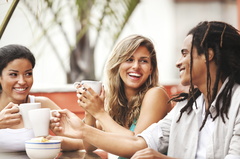 The Council on Basic Cardiovascular Science (CBCS) is organising its first online interactive member gathering to stay connected with each other.
When?
The Basic Science Online Coffee Break 2021 will take place on Thursday, 22 April 16:00-16:45 CEST.
Registration is open until 20 April midnight.
Who?
This event is for the young Basic Science Community.
This event is free to attend but you must be a CBSC Member to register. If you're not yet a member join now for free - Become a Member.
Don't miss this opportunity for a fun and relaxed event!