Winners of the Outstanding Achievement Award 2021
Congratulations to: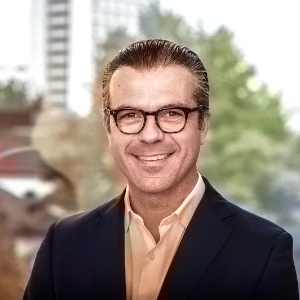 Assistant Professor Giovanni G Camici
Center for Moledular Cardiology, University of Zurich, Switzerland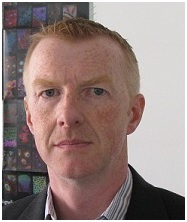 Professor Paul Evans
Department of Infection, Immunity & Cardiovascular Disease, Medical School, University of Sheffield, United Kingdom
Applications for the 2022 awards will open early 2022.
If you wish to apply in 2022, please read the instructions below and prepare your application accordingly.
Criteria for Eligibility
Candidates must be investigators who are involved in basic research and have recently established themselves as independent investigators
Typically less than 45 years old, candidates are expected to have sustained outstanding productivity over several years, resulting in a significant contribution to their chosen field. They are expected to continue a successful career
Candidates must be members of the Council on Basic Cardiovascular Science
How to Apply
Candidates can only apply via the online application form.
Before completing the online application form, prepare your pdf application file as you will have to attach it to your online application form.
At the time of application, formal eligibility criteria will be checked. If you are not eligible, the Outstanding Achievement Award application form will not be visible.

The pdf application file you will attach to your e-form should consist of a bio-sketch of:
2 pages maximum describing recent contributions and achievements
A page highlighting the 5 most important publications
2 names of referees, one from your own institution and one external
NB: All details should be provided in ONE pdf you will attach to your online application form.
The selection committee will consist of members of the CBCS.
Applicants are typically notified of the outcome by mid-July.
Personal Data Privacy
The information collected is subject to data processing to record, evaluate and track your application.
The recipients of the data are ESC Staff who process the forms as well as the staff in charge of paying the award monies.
Data collected will be kept for one year.
These data will be stored in Salesforce.
In accordance with the chapter 3 of the European Regulation 2016/679 with regards to data protection, you have the right to request from ESC, access to and rectification or erasure of your personal data or restriction of processing concerning your data or to object to processing as well as the right to data portability.
For such, please contact (together with a proof of identity):
Data Privacy
European Society of Cardiology
Les Templiers
2035 Route des Colles
CS 80179 Biot
06903 SOPHIA ANTIPOLIS CEDEX, France
Or by email
You have the right to lodge a complaint with a supervisory authority, and for information, ESC has appointed a Data Protection Officer that you can reach by email.