Heart Failure Awareness Days 2021
Heart Failure Awareness Days has adapted within the context of the COVID-19 pandemic.
Several events have been developed by the HFA this year to focus on heart failure prevention and education:
The competition for the best national programmes is maintained, with digital activities encouraged. The prizes are grants/vouchers of €5,000 each, to be used for HFA Congress 2022 or other educational programmes.

National Heart Failure Societies are asked to send a summary of their HFAD activities to the HFA, which will be posted on escardio.org. The graders of the activities are members of the HFA Committee on Heart Failure National Societies/Working Groups. Winners will be recognised and awarded during HFA Summit 2021.
Deadline: Now closed (as of Tuesday, 15 June 2021)


A poster competition is being held within the framework of patient education. Posters should aim to raise public awareness and educate patients about the importance of recognising heart failure symptoms early, getting an accurate diagnosis and receiving optimal treatment. The HFA encourages posters to be produced in local languages, but to be considered for the competition, they will also need to be submitted in English. They will be posted on the HFA webpage.


Deadline: Now closed (as of Tuesday, 15 June 2021)

The HFA invited all Presidents of National HF Societies to an online event, entitled "Fighting Heart Failure through Education". Focused on education, the event took place on Wednesday, 12 May. The programme mainly consisted of discussion of the results of a recent HFA survey about new educational initiatives.
A new Heart Failure Awareness Days logo is available to download for use in promotional materials.
Discover and download already received reports/posters of Heart Failure Awareness Days 2021
Croatia
Czech Republic:
The Netherlands:
Ireland:
Latvia:
Lebanon:
Romania:
Russia:
Slovenia:
Spain:
United Kingdom:
Discover past Heart Failure Awareness Days
Reports from Heart Failure Awareness Days 2019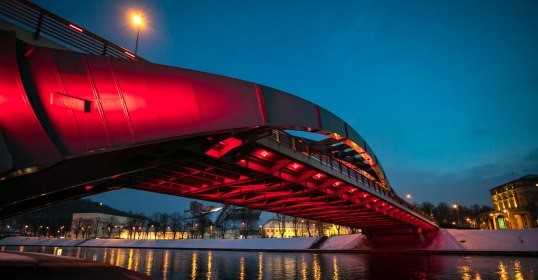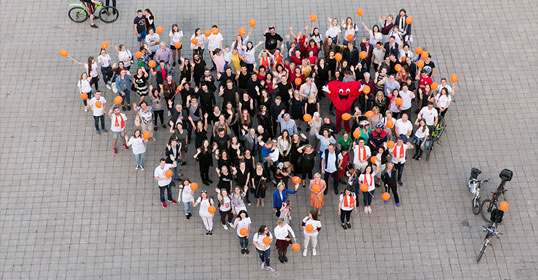 2019 Award Winners
Best campaign over all: Italy, France, Slovak Republic
Best innovative initiative: Belarus
Best media coverage: Cyprus
Best newcomer: Syria
Best animated public event: Lithuania, Lebanon
Best outdoor activities: Greece
Best open house/ clinic: Germany, Russia
Most patients involved: Hungary, Egypt
What you could do
Lectures to patients, their relatives and to the public about heart failure
Open house in hospitals, show heart failure clinics, diagnostic tools and more
Offer blood pressure measurements (important when discussing heart failure)
Arranging competitions, questionnaires, quizzes etc
Panel debates with influential, decision-making people
Inform press, radio and television in advance about activities
Share on social media, join the conversation on Twitter, make Facebook posts
Each country can participate in an award for the best programme. Winning national heart failure societies receive prize money from the HFA and certificates at the HFA Summit in October. Winning programme (all programmes are judged together in one country) show outstanding commitment to the event and illustrate the best preparation and organisation in stated categories (see above).
If you want to get involved, contact the HFA: hfa@escardio.org or your Heart Failure Working Group
Gold Award for Awareness
Due to the consistant high quality of their Awareness Days programme, Germany was awarded the first Gold Award for Heart Failure Awareness during the Inaugural Ceremony of Heart Failure 2016 in Florence. Subsequently, Lithuania received the Gold Award in 2017 during the Inaugural Ceremony of Heart Failure 2017 in Paris.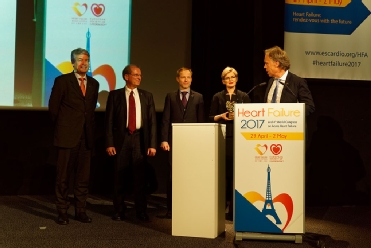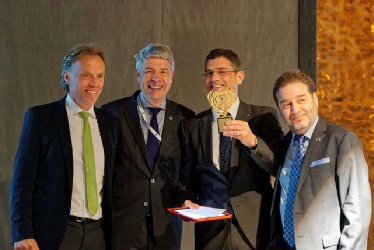 How to explain heart failure
Help your patients and their families understand more about this common, serious and progressive condition. Heartfailurematters.org provides practical heart failure information for patients, families and caregivers.