Report prepared by Dr Myra Tilney with the kind assistance of Dr Philip Dingli, from the Department of Cardiology and reviewed by Dr Neville Calleja, Director of Health Information and Research.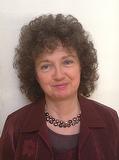 National CVD Prevention Coordinator for Malta:
Myra Tilney
MD FRCP FRCP (Edin) FACP FEFIM MBA
Consultant Physician, Dept. of Primary Care
Senior Lecturer, Dept. of Medicine, Faculty of Medicine and Surgery, Mater Dei Hospital, University of Malta
Contact: email
Documents to download
Short summary
The Republic of Malta is an archipelago in the centre of the Mediterranean covering 316 square km. With a population of 425,384 and a population density of 1,346 residents per square kilometre, it is the most densely populated country in the European Union.
The country has an ageing population with a low total fertility rate of 1.43 in 2012 (EU average 1.56) and a decrease from four working age people per persons over 65 to three in less than a decade. In recent years Malta has faced inward migratory flows from North Africa and EU migrants. This stream of refugees, mainly young males, across the Mediterranean may represent an opportunity in the ageing population.
Cardiovascular diseases have consistently shown a downward trend- but there is still some way to go. Cultural attitudes including food choices and sedentary behaviour provide strong obstacles to risk reduction.
Read the full report
Health care
Healthcare is provided from walk-in Health Centres and private general practitioners (60% of primary care) working with the University hospital, and other institutions, including a small private sector. With 3 cardiologists per 100,000, prevention is also carried out by General Practitioners and General Physicians. Malta was one of the first countries to ban smoking in public places; the Strategy for prevention of non-communicable (NCD) disease was launched in 2010. Preventive workup is available on an opportunistic basis; cardiac rehabilitation is expanding. The taxation-based public system is free at point-of-care (5.6% of GDP), whilst out-of pocket and insurance funds private care (2.9% of GDP).
Read the full report
Risk factors
In 2013, life expectancy at birth was 78.9 years (males) and 83.2years (females); 40.1% of deaths were due to diseases of the circulatory system. Since 1980 life expectancy has risen steadily, while cardiovascular mortality has more than halved resulting in an age standardised death rate of 189.3/100,000 (WHO) However, EU average rates for both sexes are still lower-and ischaemic heart disease is still the most important cause of premature male mortality.
Read the full report
| Risk Factors | All % | Men % | Women % |
| --- | --- | --- | --- |
| Smokers | 20.4 | 25.56 | 15.84 |
| Obesity | 22 | 29.6 | 28 |
| Overweight | 36 | 47.2 | 26.9 |
| Physical exertion (low) | | 51.3 | 60.9 |
| Hypertension | | 33.1 | 31.3 |
| Total Cholesterol >5mmol/l | | 68.8 | 56.1 |
| Diabetes Mellitus | 9.8 | 9 | 10.7 |
| Daily vegetables | 51 | | |
| Daily fruit | 74 | | |
| Salt (always add table salt) | 24 | | |
Main actors & prevention methods
The main stakeholders in prevention include:
Government-through the Ministry of Health, Health promotion
Primary Health Care-both public and private sectors
Secondary care-Mater Dei Hospital
The private sector-Hospitals and Clinics
Maltese Cardiac Society
The general public
Read the full report
Prevention activities
Macro-level policies include the strategy for the prevention and control of non-communicable diseases targeting risk factors, empowering users and healthcare providers to use primary health care services more effectively through development of the e-health information system and health promotion initiatives
Malta was one of the first countries to ban smoking in public buildings, leading to a decline in smoking prevalence, and is a signatory to the Charter on counteracting Obesity, and Vienna Declaration (2013) targeting reformulation, marketing restrictions and subsidies. On-going health promotion campaigns include Quit line (telephone-based smoking cessation service) and intensive community smoking cessation clinics, training social and personal development teachers, education in occupational settings.
Lifestyle community clinics, and on-going educational campaigns as well as interventions such as "walking buses". Targeting childhood obesity and sedentary lifestyle are various initiatives. The Health Eating Lifestyle Plan, Healthy Weight of Life Strategy target various areas including consumer education on food, school diets.
Education on prevention is targeted at all levels including undergraduate, postgraduate of the various stakeholders. In 2014, the annual meeting of the Maltese Cardiac Society had prevention of cardiovascular diseases as its main theme, attracting broad participation and prominent news coverage. Other initiatives include World Heart Day outreach public programmes with Medical Student Association volunteers.
Read the full report
Cardiac Rehabilitation
Based on the British Association for Cardiovascular prevention and rehabilitation standards and components, this comprises an initial assessment within days of the referring event, followed by six weeks of group exercises and education. Laboratory and anthropometric evaluations occur at baseline, after the intervention and at one year. The multidisciplinary team is based at Mater Dei Hospital and is nurse led-also including dieticians, nutritionists, physiotherapists, nurses, and cardiologists. In 2007, it managed 200 patients, rising to 1,390 last year. Indications include rehabilitation after cardiac surgery and myocardial infarction, with no pre-specified age limits. Referrals included almost all myocardial infarctions, post-PCI, CABG and valve replacements. Review revealed that approximately 300 patients were invited but did not attend last year.
Read the full report
Aims for the future
A future of changing demographics and societal culture will need tailored solutions to encourage a paradigm shift to better self care. Prevention should be 'the natural choice,' facilitated through education, intuitive tools, and collaborative communities within a supportive environment 'nudging' towards health. Cardiac rehabilitation will need to optimise access and become available for other cardiac conditions such as heart failure.
Read the full report
Note: The content of this article reflects the personal opinion of the author/s and is not necessarily the official position of the European Society of Cardiology.