Message from Susanna Price, President 2018-2020
Dear members, colleagues and friends,

Acute Cardiovascular Care 2020 is now officially cancelled and will not be rescheduled.

As you have no doubt seen in the news, COVID–19 is spreading dangerously worldwide. With so many of you on the front lines of the current health crisis, you have a vital role to play and we know you now have other priorities. These are unpresented circumstances for our association and for so many others in the ESC family and we are deeply disappointed that we will not be meeting together this year.

Ending my mandate within such a challenging context is very sad after all of the hard work invested in the congress. I would like to reiterate my deepest regret that #ACUTECVD20 couldn't happen.

We are now working on the next steps and will keep you informed.

As our General Assembly was cancelled too, you can read below a succinct reporting on 2019 achievements as well as the recent ACVC election results.

The association life still goes on and we will continue to serve you with a new board establishing itself in the coming days.

Please join me in thanking all of the board members who served during my mandate and to warmly welcome my successor, Christian Hassager.

Susanna Price

ACVC President 2018-2020
2019- 2020 Activity Report
Membership and Community

Four levels of membership available: Regular, Ivory, Silver and Gold
As of 1 Januray 2020 - 4,282 members (55% < 40 years)

71% Regular Members
8% Ivory Members
20% Silver Members
1% Gold Members

48,000 people receive the monthly bulletins in acute cardiovascular care
+1,000 delegates participated in Acute Cardiovascular Care 2019
Young Community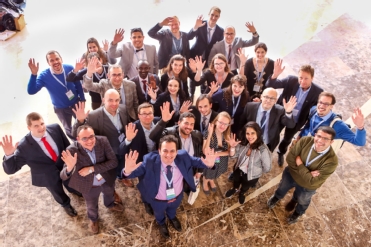 Key roles within the Board

A young leader - ex-officio board member
Young members part of the research and education sections

Closed community

A young community of 80 people
Young National Representatives (nominated by the National Working Group in the field)
Greater opportunities:

conduct surveys
present challenging cases at the congress
contribute to the "topic of the month"
benefit from mentoring opportunities
Education
Based on the ESC subspecialty curriculum which covers the full spectrum of acute cardiovascular care.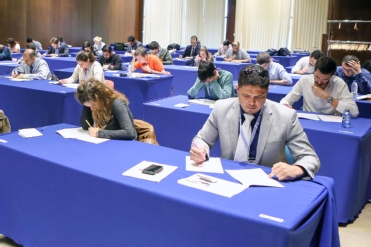 E-learning: +40 topics published on the ESC eLearning platform
Webinars:

Certification programme and exams: 39 registered and 36 passed

ACVC School: five hands-on sessions and one plenary session with 48 delegates from 19 countries. Read the full report
Research
New Scientific Group on CTACC (Clinical Trial in Acute Cardiovascular Care)
This new scientific group aims at creating ideas for large-scale clinical projects/trials in acute cardiovascular care to close the currently existing gaps in evidence.
New Scientific Posters
Fourth Universal Definition of Myocardial Infarction Essentials for clinical practice
Frailty and the management of patients with acute cardiovascular disease
Lung Ultrasound in Cardiology
Scientific Documents 2020 Update
Four scientific papers:

Nine papers from ACVC study groups
Publications
IACC Textbook - 2020 update in preparation
Toolkit update in preparation

Updates with Clinical Practice Guidelines 2018-2019
A new section on MI
A new chapter on pregnancy
Handbooks 2020 in preparation:

Mechanical Circulatory Support
Hemodynamic Monitoring
Advocacy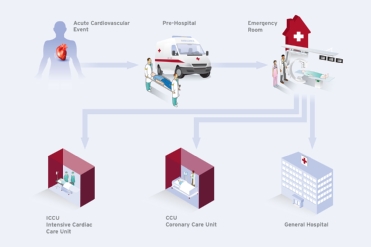 ACVC has initiated collaborative partnerships with:
Sister societies for emergency physicians (EUSEM), anaesthesiologists (EACTA), intensive care (ERC, EuroELSO, ESICM), and many more specialists involved in the pathway to save lives


National acute cardiovascular care working groups: A network of +50 national representatives in the field
Overseas experts with nomination of ambassadors:

North America (Steen Dalby Kristensen and Kurt Huber)
Middle East (Uwe Zeymer)
Acute Cardiovascular Care 2019, Malaga (SP)
Annual event to share the latest science and get the best practice with international experts from the entire healthcare community.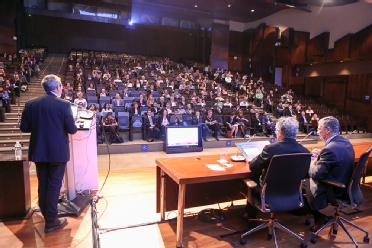 1,200 delegates
110 international experts faculty
Interactive stage
Multidisciplinary sessions with sister societies
Hands-on sessions (CPR workshops, LUS, ECMO, Ventilation)
All resources available online in ESC 365
A New Dynamic 2020 - 2022
New Association Branding
Our association has recently undergone a major change in its image and positioning. As we move forward it is essential that we are consistent in our branding and it was decided to immediately align the association acronym with its journal (EHJ-ACVC).
From now on:
ACCA becomes ACVC
The Acute CardioVascular Care Association becomes the Association for Acute CardioVascular Care
Our mission statement has been revised : "To improve the quality of care and outcome of patients with acute cardiovascular diseases"
Our new logo will be

Board hand-over and election results
Susanna Price, ACVC President 2018-2020 addresses a special thank you to all board and ex-Officio board members who have served during her mandate for the outstanding scientific contribution to the Association and great spirit.
A warm welcome to Christian Hassager – ACVC President 2020-2022

Christian Hassager is a cardiologist and former (2004-2018) director of a specialised cardiology intensive care unit at the University Hospital Rigshospitalet in Copenhagen, Denmark, and now Professor in this field at Copenhagen University. He is also associate professor in Cardiology at the University of Southern Denmark.
In addition, he has had several national committee positions: Chair of the national working group on echocardiography as well as the working group on Acute Cardiac Care of the Danish Society of Cardiology and has been President of the Danish Society of Cardiology from 2010-2012.
He is currently Chair of the Danish Heart Foundation and Chair of the Danish Resuscitation Council.
He is co-author of more than 400 scientific papers and has been mentor for several Ph.D. students. His current major clinical research interest regards cardiogenic shock and post-resuscitation care after cardiac arrest.
Election results
Started on 15 January 2020 and ended on 15 February 2020.
Turnout: 526 (57%) of 922 electors voted in this ballot.
President-elect: Kurt Huber (AT)
Secretary: Alessandro Sionis (SP)
Board member: Agnieszka Tycinska (PL)
Board member: Rafael Vidal-Perez (SP)
Board Member - Young leader: Guido Tavazzi (IT)
Board Structure
Management Group: Susanna Price (Past-President), Christian Hassager (President), Kurt Huber (President-Elect), Marc Claeys (Treasurer), Alessandro Sionis (Secretary)


Main strategic pilars - Composition to be announced soon

Congress
Membership
Research
Education
Advocacy

Transversal activities - Composition to be announced soon

Young community
Communication
Industry relations
Scientific document group
EHJ-ACVC
European Heart Journal - Acute Cardiovascular Care ( EHJ-ACVC) New Editor In Chief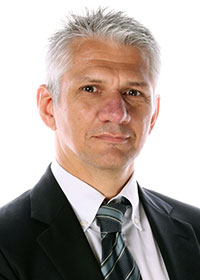 Welcome to Pascal Vranckx, EHJ-ACVC Editor In Chief
Prof. Pascal Vranckx, medical director of the Department of Cardiac Intensive Care at the Jessa Hospital in Hasselt, Belgium has been appointed Editor-in-Chief of the European Heart Journal - Acute Cardiovascular Care, from March 2020, taking over from Prof. Christiaan Vrints, who successfully established the journal in 2011 and has made it grow to become a unique, medical journal in the field of acute cardiovascular care, with a reputation on the international scene and an Impact Factor of 3.734 acquired in 2019.
Prof. Pascal Vranckx explains: "My ambition is to keep growing journal's success in Europe and beyond by expanding its scope to intensive and acute cardiovascular care and to increase the Impact Factor; Read more about his strategic plan
For ACVC Members Only
The new association branding will implicitly lead to updating our Constitution with new acronym, association name and mission statement in the next days.
As those changes do not impact the association structure and functioning, a vote by the general assembly for approval will not be necessary.