Fast Facts
Editor-in-chief: Filippo Crea FESC, IT
Current volume: 43 (year 2022)
Issues per subscription: 48 plus supplements
Impact Factor 2020: 29.983
ESC Cardio Talk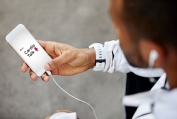 Hear Peter Libby, Deepak Bhatt, Filippo Crea, Roxana Mehran, Tomasz Guzik, Franz Messerli and many more discuss the latest cardiovascular science that could impact your practice.
Subscribe to your favourite podcast app and listen today!
Advertising, Reprints & Supplements
If you are interested in advertising, reprints or supplements, then email the publisher Oxford University Press at: jnlsadvertising@oup.com.
Editor-in-Chief History
| Name | Start Date | End date |
| --- | --- | --- |
| Professor D.G Julian | 01/01/1980 | 30/08/1988 |
| Professor D.G Julian & H.E Kulbertus | 01/09/1988 | 31/01/1989 |
| Professor H.E Kulbertus | 01/02/1989 | 31/12/1994 |
| Professor Kim Fox | 01/01/1995 | 31/12/2002 |
| Professor Frans Van de Werf | 01/03/2003 | 31/12/2008 |
| Professor Thomas Lüescher | 01/01/2009 | 30/06/2020 |
| Professor Filippo Crea | 01/07/2020 | |