About the programme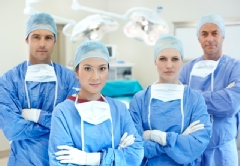 The European Association of Percutaneous Cardiovascular Interventions (EAPCI) offers Education and Training Grants of €25,000 to provide an opportunity for clinical training in an ESC Institutional Members Country in the interventional cardiology field.
Centres involved in the programme host the trainee for 12 months training on a specialised topic (this list is subject to change for 2021 programme):
Percutaneous coronary interventions with focus on metallic and bioresorbable stent technology
Interventional pharmacology in patients with ACS and structural heart disease
Transcatheter aortic valve implantation
Transcatheter mitral valve interventions
Structural heart disease interventions with a focus on left atrial appendage closure, closure of PFO and atrial septal defects, paravalvular leak closure etc.
Intracoronary imaging (IVUS, OCT, NIRS) and physiologic lesion assessment with FFR
Carotid and peripheral arterial interventions
Imaging for structural heart intervention
It's no secret that women are underrepresented within the interventional cardiology profession.
50% of the 2020 EAPCI Education & Training grants are allocated to women.
Why should you apply?
"Receiving an EAPCI grant helped me to advance in my career as interventional cardiologist. Few women choose to embrace this demanding but gratifying profession and I am glad that EAPCI has decided to support women allocating 50% of its 2019 grants to them."

Dr. Giuliana Capretti, Women Grant winner 2017

"Receiving an EAPCI grant helped me improve my daily practice by learning new interventional techniques from top European cardiologists. I wouldn't have had so many career opportunities without the EAPCI Grant."

Dr. Salvatore Brugaletta, FESC, Grant winner 2007
Dr. Alexandru Patrascu (Germany) describes how an EAPCI Grant changed his career.
Eligibility
Eligibility for the 2021 programme will be confirmed in due course.
Meet our Grant Winners 2020