About the programme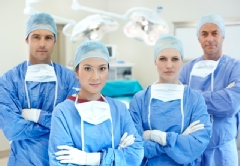 The European Association of Percutaneous Cardiovascular Interventions (EAPCI) offers education and training grants of €25,000 for clinical training in interventional cardiology in ESC member countries.
Centres involved in the programme host the trainee for 12 months of training in a specialised topic:
Percutaneous coronary interventions with focus on metallic and bioresorbable stent technology
Interventional pharmacology in patients with ACS and structural heart disease
Transcatheter aortic valve implantation
Transcatheter mitral valve interventions
Structural heart disease interventions with a focus on left atrial appendage closure, closure of PFO and atrial septal defects, paravalvular leak closure, etc.
Intracoronary imaging (IVUS, OCT, NIRS) and physiologic lesion assessment with FFR
Carotid and peripheral arterial interventions
Imaging for structural heart intervention
Advanced percutaneous coronary interventions with focus on chronic total occlusions, heavily calcified lesions and hemodynamically unstable patients
Candidates can also suggest other topics of interest, in line with their training needs and career development.
It's no secret that women are underrepresented within the interventional cardiology profession.
Subject to applications received, 50% of the 2022 EAPCI Education and Training Grants will be allocated to women.
Why should you apply?
"Receiving an EAPCI grant helped me to advance in my career as interventional cardiologist. Few women choose to embrace this demanding but gratifying profession and I am glad that the EAPCI has decided to support women, allocating 50% of its 2019 grants to them."

Dr. Giuliana Capretti, grant winner 2017

"Receiving an EAPCI grant helped me improve my daily practice by learning new interventional techniques from top European cardiologists. I wouldn't have had so many career opportunities without the EAPCI Grant."

Dr. Salvatore Brugaletta, FESC, grant winner 2007
Dr. Alexandru Patrascu (Germany) describes how an EAPCI grant changed his career
Eligibility
In order to apply for an EAPCI Education and Training Grant, candidates must be:
A citizen or permanent resident from a country among the ESC National Cardiac Societies*, AND, whose 'country of work/training at the time of application' is among the ESC National Cardiac Societies* (please refer to the Appendix 1 at the end of this document for additional information)
A medical graduate, providing they have already proven some research potential by publishing in medical journals OR are a science graduate holding a PhD or DPhil degree or equivalent or have submitted a thesis before starting the training period relating to the grant
Under 40 years of age on the day of the application deadline (28 March 2022)
A member of the European Association of Percutaneous Cardiovascular Interventions (EAPCI)
*The Belorussian Scientific Society of Cardiology and the Russian Society of Cardiology are temporarily suspended from membership in the ESC. Read ESC Statement.
NOTE:
Candidates from non-EU countries meeting the eligibility requirements in terms of residence (as per Appendix I of the rules and regulations) will be required to ensure that they have a health insurance in order to submit an application to the 2022 EAPCI Fellowship Grants programme. Applicants with doubts about their eligibility are advised to contact the EAPCI prior to submitting an application.
Candidates are not required to have a pre-agreement with a centre before applying.
Important: grant allocation will be subject to visa acceptance (when needed) and compliance with all the requirements to be specified by the hosting training centre (including language level, medical license, approval of the relevant authorities, health insurance and insurance, etc.).This will be discussed during the selection process between the candidate, the EAPCI Fellowship Grants Committee and the proposed hosting training centre(s).
Candidates are strongly urged to read the EAPCI Fellowship Grants 2022 Rules and Regulations (last updated on 9 February 2022) before applying.
Meet our grant winners
On behalf of the EAPCI Board and the EAPCI Fellowship Committee, chaired by Prof. van Mieghem and Dr. Lefèvre, we would like to announce and congratulate the 2021 Fellowship Grant winners: Drs. Francesco Fracassi, Kamil Bujak, Mariana Goncalves, Tatyana Storozhenko, Anastasios Alexandros Siskos and Blanca Trejo Velasco for their award.
The EAPCI Education and Training Grants programme 2021 is supported by educational grants from Abiomed, Boston Scientific, Cardinal Health, Edwards Lifesciences, Medtronic and Terumo.
Find out more about our 2021 winners