Join us to learn on the latest science changing practice and ask your questions to the experts.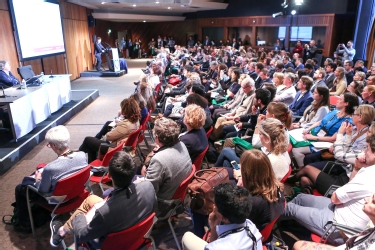 From cardiologists, general practitioners, basic scientists, young researchers, policymakers and allied health professionals such as our colleagues in physiotherapy, psychology, nursing and nutritional science, we'll be able to meet together to discover the very latest science in preventive cardiology, hear inspiring speakers, learn about innovations changing practice and much more.
Discover the scientific programme
Latest Science at the Heart of the Programme
We're excited that all abstracts, clinical cases and late-breaking science will be presented onsite in Malaga and available all year long on ESC 365, the cardiology knowledge hub.
The spotlight this year is "Cardiovascular risk: defining targets and tailoring strategies"
Why did we choose this topic? Individual cardiovascular risk is usually not due to only one risk factor, but a combination of several risk – and also resilience – factors, unique to each patient. Hence, management should be holistic, too – a combination of pharmacological and lifestyle measures, supported by digital technologies to better understand individual risk, help us to select therapy strategies and to improve motivation and adherence.
EAPC brings together all these aspects and is proud to work together with our friends from allied specialities to combat cardiovascular risk in our societies.
Learn across the full scope of preventive cardiology
In addition to the featured sessions prepared by the European Association of Preventive Cardiology (EAPC) Sections: Secondary prevention and rehabilitation, Population science and public health, Sports cardiology and exercise, Primary care and risk factor management, collaboration with colleagues in physiotherapy, psychology, nursing and nutritional science will be highlighted.
Don't miss out! Register now for best benefits.