Welcome
It's time to come together again! It is with great pleasure that we invite you to ESC Preventive Cardiology 2024 in Athens. A message from the Hellenic Society of Cardiology
The topic of this year's congress is: Cardiovascular risk: The heart and beyond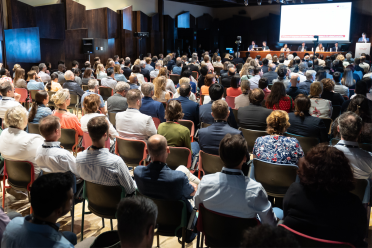 Since the time of ancient Greek physicians, it was known that organs do not function in isolation. Recent preventive therapies are based on this crosstalk: a transporter in the renal tubule is connected to heart failure; a protein in the liver is key to atherosclerotic plaque formation, and regular training of our skeletal muscles may limit cardiomyocyte loss. These are just a few examples of inter-organ crosstalk we will discuss at ESC Preventive Cardiology 2024 to tackle cardiovascular risk.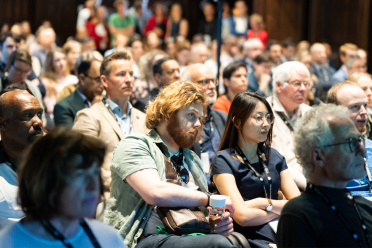 ESC Preventive Cardiology 2024 will translate this knowledge into practical application. Sessions based on real life clinical scenarios will address current guidelines "put into practice".
We will discover new developments in tackling traditional cardiovascular risk factors such as diabetes, dyslipidaemia, hypertension, obesity and sedentarism, and also explore the role of environmental factors such as stress and pollution. Moreover, we will address pertinent issues in cardiomyopathies, sports and occupational cardiology.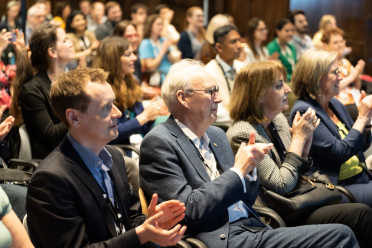 Join us in Athens, to share your latest findings on effectively implementing recent innovations to improve patients' lives. ESC Preventive Cardiology 2024 will bring answers to address the evolving needs of clinical practice in 2024 and beyond. Our welcoming and diverse community will foster an environment of collaboration where we can discover, learn, and share science together.
All of us at the European Association of Preventive Cardiology are looking forward to seeing you in Athens, and we encourage you to share your latest scientific findings and create networking opportunities.
Together with the EAPC Board, we look forward to an exciting, educational, and successful ESC Preventive Cardiology 2024!
ESC Preventive Cardiology Congress Programme Committee
The Congress Programme Committee (CPC) drives the scientific and business policies of ESC Preventive Cardiology, the EAPC annual congress.
Chair: Nicolle Kraenkel
Deputy Chair: Guido Claessen
Members
Representatives of:
Secondary prevention and rehabilitation: Veronique Cornelissen (deputy: Annett Salzwedel)
Primary care and risk factor management: Anne Grethe Semb (deputy: Donata Kurpas)
Population science and public health: Maryam Kavousi (deputy: Vass Vassiliou)
Sports cardiology and exercise: Flavio D'Ascenzi (deputy: Josef Niebauer )
EAPC Young Community: Svetlana Liliana Mosteoru (deputy: Emmanuel Androulakis)
Senior Advisor: Ana Abreu
Thank you to all the members of the Congress Programme Committee: