The United Nations and the WHO have set an ambitious target for us all: to reduce premature mortality from noncommunicable diseases - most notably cardiovascular diseases - by 25% by the year 2025. A global goal calls for global cooperation, and we need to learn from each other on how best to help our patients – those with established cardiovascular disease and those at high risk of developing cardiovascular disease – to achieve longer and healthier lives.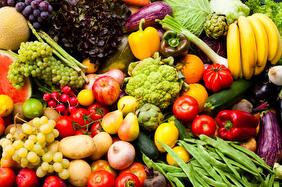 EuroPRevent is a far-reaching congress attracting a wide variety of medical professionals (cardiologists, young researchers, nurses and allied professions, scientists, general practitioners..) from more than 80 countries every year. Because of our network, we provide the perfect forum to communicate on the latest developments in cardiovascular disease prevention.

While we might have delegates attending from all over the world, we still recognise that there are real 'language barriers' in terms of explaining why better lifestyle choices are so crucial at such a young age.

Each year, EuroPRevent and the EAPC promote prevention through action – with Thai Chi programmes, Bike Paths, Fun Run & Fun Walks and more... Sometimes you might wonder why?

Cardiovascular disease awareness and prevention is an absolute must. The message of better and healthier lifestyle starts with the public and all partners from policymakers to medical practitioners.

The message of prevention starts when you pass it on, that is why we are counting on you!

Throughout the years, we have tried to offer our delegates 'healthy activities' and highlight great initiatives and work. Please see a sample of what we have done in the past:
EuroPRevent 2009 - Stockholm, Sweden: Fun Walk and Run with an entertaining early morning warm up
EuroPrevent 2010 - Prague, Czech Republic: Fun Walk and Run
EuroPRevent 2011 - Geneva, Switzerland: Pedal for your Heart Bikes and a Prevention Bus
EuroPRevent 2012 - Dublin, Ireland: Pedal for your Heart, the Path to Health (Slai na Slainte) walking route and a Thai Chi session
EuroPRevent 2013 - Rome, Italy: an original presentation from Magnus Scheving, CEO of Lazytown about better health and lifestyle approaches for families, the availability of running and walking paths at the Eucalypti Park near the congress centre
EuroPRevent 2014 - Amsterdam, Netherlands: an outreach programme with a local public school that demonstrated the benefits of healthy eating, sports and better lifestyles for parents and children alike! The event was called EACPR Joins Jump In - you can view the video and see first hand how the Association tries to reach out to its local audience in terms of education and local support.
EuroPRevent 2015 - Visit by the EACPR Board to the Lisbon Human Motricty Faculty and the Run for Health challenge that raised funds for the European Heart for Children charity.