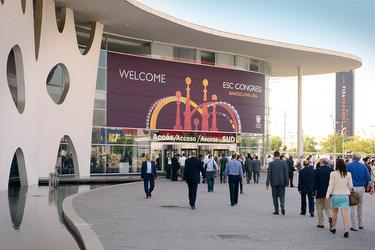 "This has been the strongest scientific programme yet and the congress has broken records in attendance and scientific submissions. The quality of the work we received is outstanding and attracted doctors from all over the world. In the digital age, cardiologists want to attend our congress because we have used modern technology to enhance interaction and discussion and to allow participants to get behind the headlines. Delegates will go home not just knowing the headlines, but what is important and will change practice and what to look out for on the horizon."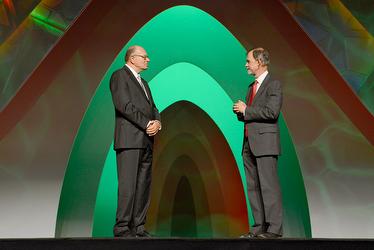 Some of the most important studies presented at ESC Congress 2014 were:
"We have learnt a lot during this past week. The results from all these studies need to be carefully considered. New research has shown us many ways to improve our practice and procedures. These trials will be discussed in the months to come. Cardiologists will 'digest' all this information and the ESC will certainly review the new evidence in order to update its guidance," said Prof Vardas, President of the ESC. "The ESC must also acknowledge developments in strategic areas, such as digital health," he concluded.
"The wealth of new information in the scientific programme was reflected in the very dense press programme this year," said Kurt Huber, Chair of the ESC Press Committee. "Over 800 journalists registered for ESC Congress 2014. This is an all time record!"
"Hot Line press conferences were eagerly anticipated and well attended. We are amazed at the reach of the news coming out of ESC Congress. Barcelona, this week, became a hub for hot topics with repercussions all over the world from India to Chile."
Some of the most popular news stories coming out of ESC Congress (apart from Hot Lines) this year were:
"Cardiology has made huge advances with a steady decline of CVD mortality in most of Europe (1), but there is still a lot to do and we rely on journalists to help us encourage the public to adopt healthy lifestyles," said Prof Vardas.
At yesterday's ESC General Assembly the ESC Presidency was transferred from Professor Panos Vardas to Professor Fausto Pinto from Portugal (2). Paying tribute to the outgoing President, Prof Pinto said that he
"had done an outstanding job of keeping the society united and focused on the main objective: reducing the burden of cardiovascular disease."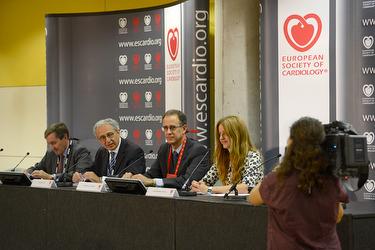 With Professor Pinto beginning his term of office, it was formally announced that the next President Elect would be Professor Jeroen Bax from the Netherlands. Professor Bax (3) has been involved with the European Society of Cardiology since 2005, most recently holding the position of Vice-President for National Cardiac Societies and Fellows (2012-2014). He is the former Chair of the Cardiology Practice Guidelines Committee (2010 - 2012), of the Press Committee (2008 - 2010) and the Scientific Programme (2007 – 2008).