Discover the directories
Each association has its own member directory. You have access to as many directories as you have association memberships.
Join the directory
Click on the following button to see the available directories for you.
Read the "Terms of use" and then click on "Join Directory"..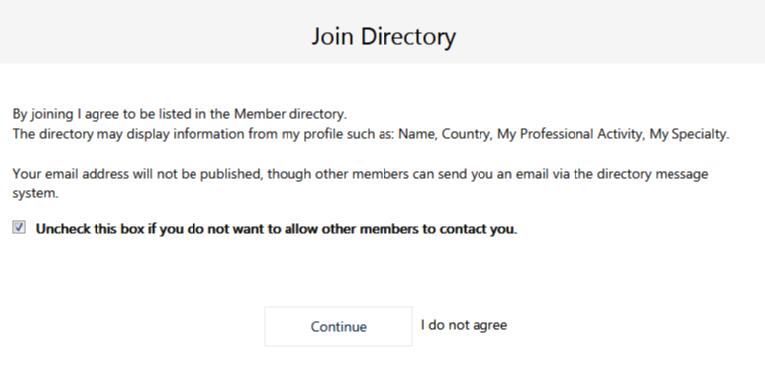 If you want people to be able to contact you, click on continue. If you prefer not, untick the box and click on continue.
Your profile
1. Edit your profile
After joining the directory, you can update your profile. You have only one profile that will be displayed the same way on all the ESC member directories.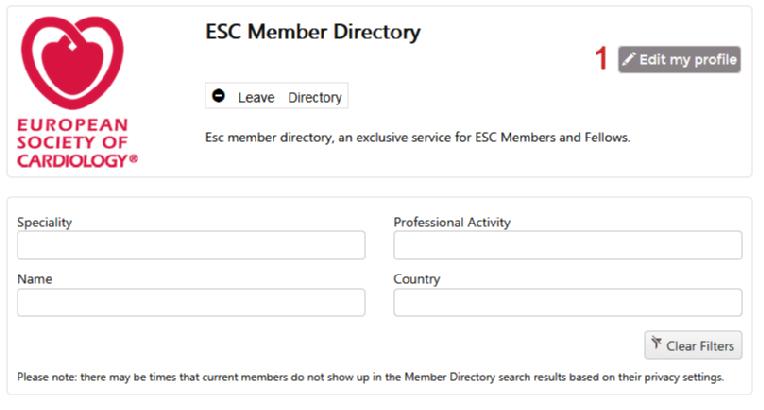 2. My Activities
Some information is pre-filled from you "My ESC" account.
Ensure it is up-to-date as this data is used as search filters to find you.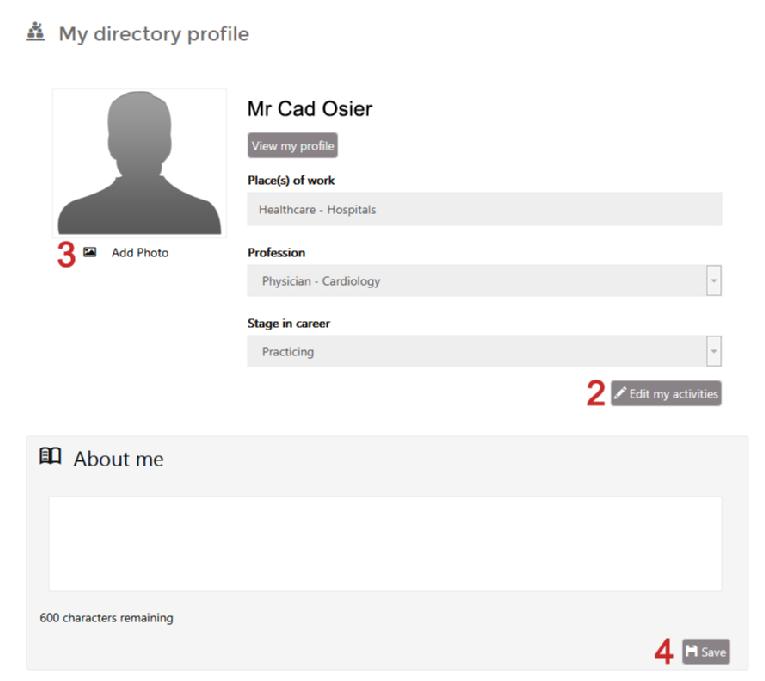 UPDATE your activities by clicking on "Edit my activities" to update them.
3. Photo
Use a professional-looking shot that will allow people to recognize you. With a portrait picture of you, your profile will be more eye-catching and welcoming.

LOAD a picture by clicking on "Add photo" and select as much as possible a squared and centered picture of sufficient quality and size (minimum 180 x 180 px).  
4. About me
Introduce yourself using the "About me" field. Make other people know a little of you so they can decide to contact you.
PRESENT your academic programme, your researches, your publications, your hobbies or whatever you would like to say about yourself in 600 characters. You can update this information as many times as you want.
5. My social profile
Stay connected with the ESC community by sharing your personal social media profiles on LinkedIn, Xing, Twitter, Viadeo or the URL of your blog or website.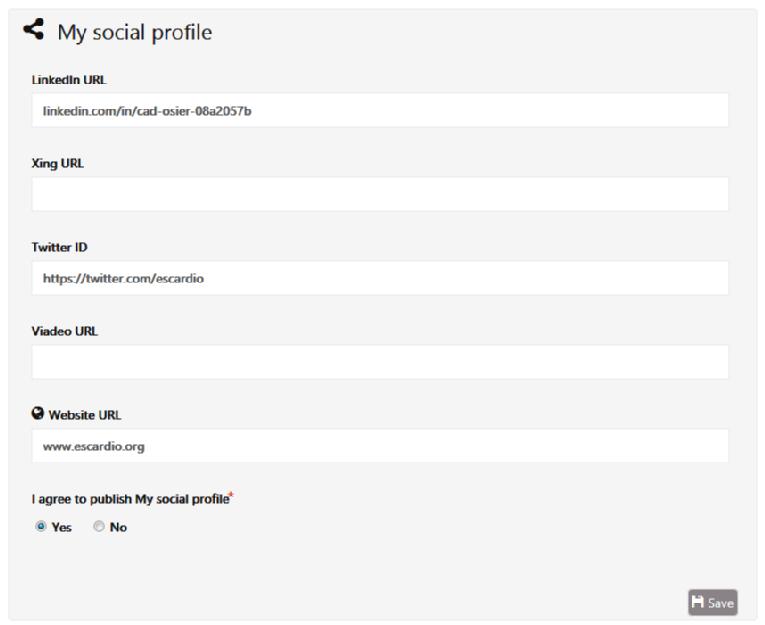 SHARE your social media profile and check the "yes" box at the bottom of the page so other people surfing the directory could contact or follow you. A good way to network beyond the directories!