Who are we?

ACNAP YoCo is a wide community of young nurses and allied professionals who are ACNAP members, under 40 years of age.
YoCo was created to support the needs of the young community by transferring knowledge and expertise within ACNAP and ESC, and by supporting them within the cardiovascular field, whether in a clinical, educational or research setting.
About YoCo
The ACNAP Board has named outstanding young healthcare professionals to spearhead an initiative to increase support and opportunities for young community (YoCo) nurses and allied professionals delivering cardiac care.
The YoCo Committee members will work together and with the ACNAP Board to assess what young members need and how to support them, while ensuring that their views are reflected in the overall ACNAP strategy.
From left to right: Ana Filipa Gomes (YoCo Committee Chair 2022-24), Lien Desteghe (YoCo Committee Chair 2020-22)
What we aim for
Increase the number of young nurses and allied professionals within ACNAP
Support and empower young nurses and allied professionals by creating a wide international community within the cardiovascular area
Develop future young cardiovascular nursing and allied professionals through clinical practice, education and research
Provide educational resources to better meet the needs of ACNAP YoCo
Support the careers of young nurses and allied professionals
Create networking opportunities
Why join ACNAP?
ACNAP Silver Members at only 45 euros / year have access to a wide range of benefits:
There is also free "Regular" membership, allowing you to be part of ACNAP and receive our news.
YoCo National Contacts
Are you already a member of ACNAP but want to get more involved?
Become a YoCo National Contact today!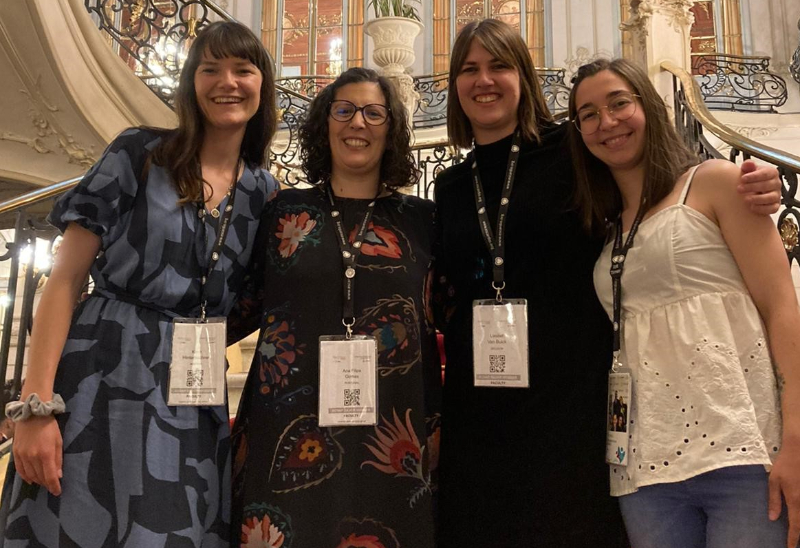 Since 2019, National Ambassadors have been appointed to expand the community of young nurses and allied professionals in the cardiovascular field by sharing information about community needs and becoming the main points of contact for their peers.
In this new mandate 2022-24, the YoCo Committee has decided to take a new turn and launch a call for YoCo National Contacts, with which they hope to keep building a solid network of ACNAP Young members who wish to be involved and disseminate ACNAP activities.
Role:
Contribute to spread the word about ACNAP initiatives at national level
Build new partnerships with other national groups
Collaborate on ACNAP projects (by call)
How to join:
Send your motivation Letter + CV via the below link
You must be a Silver member under 40 years of age to apply
Become a YoCo National Contact
Once you submit your application, the ACNAP YoCo Committee will review it and send you an official response by email. Should you be successful, your role will remain active until 31 August 2024.
Not a silver member yet? Join HERE
Stay Connected
To know more about ACNAP follow us on Twitter @ACNAPPresident ; join our ACNAP groups on Facebook & LinkedIn and stay up-to-date on the ACNAP activities and latest news!
If you want to contact us, send an email to acnap@escardio.org