ESC Congress 2023 Named Lectures
Renate Schnabel (Hambourg, Germany)
ESC Geoffrey Rose Lecture in Population Sciences: Digitalisation and the atrial fibrillation pandemic in cardiology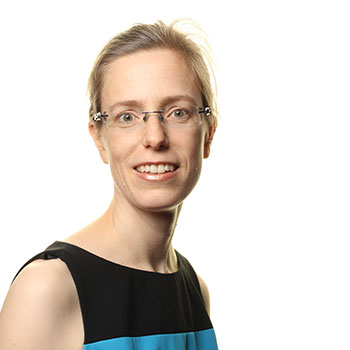 Renate B. Schnabel, MD, MSc is an interventional cardiologist, professor in cardiology at University Heart Center Hamburg. She graduated from medical school in Mainz and received her medical training from the University of Edinburgh, Johannes Gutenberg University Mainz and University Heart Center Hamburg. She performed a research fellowship at the Framingham Heart Study and received a master's degree from Boston University. She works with epidemiological and clinical trials. Her research interest is in coronary artery disease/acute coronary syndrome and atrial fibrillation, gender differences, omics, and digital health for risk assessment and prevention. She works in international consortia and has been awarded funding from the German Research Foundation (Emmy Noether-Programme), BMBF (Federal Ministry of Education and Research) and the European Research Council. Her goal is the implementation of systems medicine for personalized cardiovascular care.
Anna Stromberg (Linkoping, Sweden)
ESC Florence Nightingale Lecture in Nurse-Led Research: Nurse-led heart failure clinics – slow implementation despite strong evidence: lessons learnt and future outlooks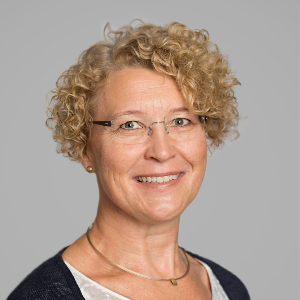 Anna Strömberg is a professor of nursing science and the vice provost for research and research education at the faculty of medicine and health sciences, Linköping University, Sweden. She is also a heart failure nurse specialist and was involved in setting up the first nurse-led clinic in Europe at Linköping university hospital in Sweden. The focus of Dr. Strömberg's research is to develop interventions to support self-care in patients with cardiovascular disease and their family caregivers with special focus on different eHealth tools for which she has received numerous national and international grants. Her research and clinical guidance have led to implementation of nurse-led heart failure clinics throughout Europe and she was involved in the development of the nursing curriculum for European heart failure nurses. She has developed and evaluated computer-based educational materials for patients (e.g. been involved in the development and maintenance of www.heartfailurematters.org). Her research has contributed to international clinical guidelines and she has served on guideline committees for heart failure care. Dr. Strömberg has a long-standing commitment within the European Society of Cardiology within both ACNAP and HFA and she was the co-editor of European Journal of Cardiovascular Nursing for many years.
Irene Marthe Lang (Vienna, Austria)

ESC Andreas Gruntzig Lecture on Interventional Cardiology: Balloon pulmonary angioplasty for chronic thromboembolic pulmonary hypertension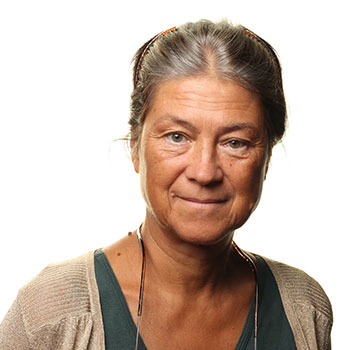 Irene Marthe Lang carried out her medical education and residency at the University of Vienna, before taking on a postdoctoral research fellowship at the University of California, which included a joint appointment with the Scripps Research Institute. In 1994, she returned to Vienna where she has since been working. Since 2004, she has been Professor of Vascular Biology at the Medical University of Vienna. She is leading a clinical and an experimental group in vascular medicine. She was in the past nominated as Caring Physician of the World.
John Webb (Vancouver, Canada)

ESC Paul Hugenholtz lecture for innovation: What will we do when transcatheter aortic valves fail?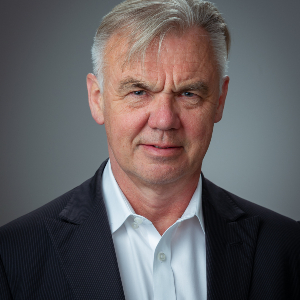 Dr. John Webb is professor of heart valve innovation at the University of British Columbia and director of interventional cardiology at St Paul's Hospital in Vancouver. As director of the Centre for Heart Valve Innovation at St Paul's and Vancouver General Hospitals he leads the group that developed and first performed several of the most widely used transcatheter aortic, mitral, tricuspid and pulmonary valve procedures, has trained valve groups in over 25 countries, and has over 700 publications. Awards include the Ethica Gruntzig Award from EuroPCR, Honorary Doctor of Science from Simon Fraser University, Founder's Award from SCAI, Killam Research Prize from UBC, Outstanding Achievement Award from CAIC, Hartzler Master Operator Award from TCT, Career Achievement Award from the Canadian Cardiovascular Society, and the Hugenholtz Innovation Lectureship from ESC.
Lina Badimon (Barcelona, Spain)

ESC William Harvey Lecture on Basic Science: Tissue factor in the continuum of cardiovascular disease progression: effects beyond thrombosis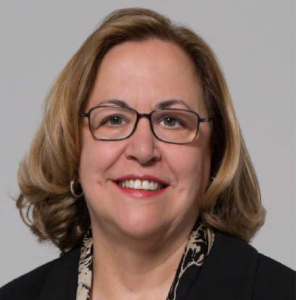 Prof. Lina Badimon is the Director of the Cardiovascular Science Program (ICCC) at the IR-Hospital Santa Creu and San Pau, IIBSantPau, Barcelona. Her research activities focus on cardio-metabolic diseases, thrombosis, atherosclerosis and ischemic heart disease. She has published over 655 articles in highly qualified journals with her work highly cited (citations: >83,000; H: 99). She is Executive Board Member of EHJ. Previous appointments include Director of the Cardiology-Research Laboratory and Associate Professor of Medicine at the Mount Sinai School of Medicine, NY; and Lecturer in Medicine at Harvard Medical School and Consultant-at-the-Cardiac Unit, at the Massachusetts General Hospital, Boston. She has been Vice-President of European Society of Cardiology and of the Spanish Society of Cardiology, and President of the European Society for Clinical Investigation and of the Spanish Society of Atherosclerosis.
Milton Packer (Dallas, USA)
ESC Rene Laennec Lecture on Clinical Cardiology: Fetal recapitulation and cellular stress in the evolution and progression of heart failure
Milton Packer is the Distinguished Scholar in Cardiovascular Science at Baylor University Medical Center at Dallas and Visiting Professor at Imperial College, London. He is an internationally recognized clinical investigator who has made many seminal contributions to the field of heart failure, both in understanding its mechanisms and defining its rational management. His work has spanned more than 40 years and has established the cornerstone of the current modern treatments for heart failure, including ACE inhibitors, beta-blockers, angiotensin neprilysin inhibitors and SGLT2 inhibitors. He proposed the neurohormonal hypothesis of heart failure in 1992. He has led 20 large-scale international trials of novel interventions for heart failure and has received many international awards in recognition of his achievements. His column on MedPage Today received the Jesse H. Neal Award, Best Commentary/Blog; the award is equivalent to the Pulitzer Prize for business journalism.
Other Named Lectures
Scott Solomon (Boston, USA)
Memorial lecture for John Jarcho - Heart failure with mildly reduced or preserved ejection fraction: a misunderstood disease in search of a therapy
Scott D. Solomon, MD is the Edward D. Frohlich Distinguished Chair, Professor of Medicine at Harvard Medical School and Senior Physician at Brigham and Women's Hospital. Dr. Solomon's research interests have focused on changes in ventricular structure and function following myocardial infarction and in chronic heart failure, and heart failure with preserved ejection fraction, where he has led several phase 2 and phase 3 trials, including the first positive Phase II trial in HFpEF and the PARAGON-HF trial, which led to an expanded FDA indication for sacubitril/valsartan. His lab has pioneered the use of cardiac imaging in clinical trials. He has published over 800 peer reviewed articles, has served as Associate Editor at Circulation, European Heart Journal and European Journal of Heart Failure. He is an editor for the upcoming 12th edition of Braunwald's Heart Disease.
ESC Congress 2022 Named Lecture
Javier Escaned (Madrid, Spain)
ESC Andreas Grüntzig Lecture in Interventional Cardiology: Rethinking interventional cardiology in stable ischaemic heart disease
Prof. Javier Escaned is Head of the Interventional Cardiology Section at Hospital Clinico San Carlos / Complutense University (Madrid, Spain). He trained in the United Kingdom as specialist and obtained his PhD in The Netherlands. Author of >600 indexed scientific articles on interventional cardiology, imaging and physiology (h-index 74) and over 30 years of experience as PCI operator, he regularly lectures and performs live cases at major scientific and educational meetings. Editorial track record: Deputy Editor EHJ, Advisory Editor Eurointervention, textbooks "Coronary Stenosis: Imaging, Structure and Physiology" and "Physiological Assessment of Coronary Stenoses and the Microcirculation". Recent ESC positions include EAPCI board / Education Committee Chair, ESC WG Coronary Pathophysiology and Microcirculation. Recent trials as PI include ADVISE II, DEFINE FLAIR, SYNTAX II, REVEAL and DCR4 Contrast. In 2022 he received the ESC Silver Medal and the Andreas Grüntzig Award.
Philip Moons (Leuven, Belgium)
ESC Florence Nightingale Lecture in Nurse-Led Research: Nurse-led research in congenital heart disease: from Cinderella to Princess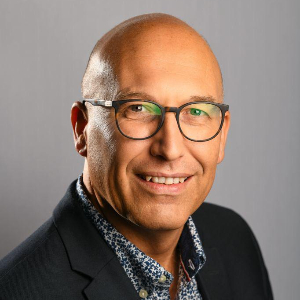 Dr. Philip Moons is Professor of Healthcare and Nursing Science at the University of Leuven, Belgium; the University of Gothenburg, Sweden; and the University of Cape Town in South Africa. He has published more than 380 articles in international, peer-reviewed journals; and presented over 330 abstracts at national and international conferences. He is mainly involved in outcome and quality of life research in congenital heart disease, and developed and implemented the role of advanced practice nurse in the Adult Congenital Heart Disease Program in Leuven. He is the driver of the APPROACH-IS and APPROACH-IS II projects, investigating patient-reported outcomes in adults with congenital heart disease in over 50 centers from more than 30 countries. The spearhead of Philip Moons' research is 'Transition and Care'. For his work, he received Martha N. Hill New Investigators Award 2004 from the American Heart Association and the Atie Immink New Investigators Award 2008 from the ESC.
Heribert Schunkert (Muenchen, Germany)
ESC Geoffrey Rose Lecture in Population Sciences: Genetics of coronary disease in translation.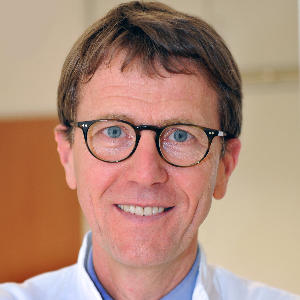 Heribert Schunkert, MD is Professor of Cardiology of the Technische Universität München and Director of the Cardiology Department, German Heart Centre Munich since 2012. He completed a research fellowship at Brigham and Women's Hospital, Boston, USA and clinical fellowships at Beth Israel Hospital, Universitätsklinikum Regensburg, and the Massachusetts General Hospital, Boston, USA, before he became assistant and associate professor in Regensburg. From 2002-2012 Prof. Schunkert was Director of Internal Medicine and Cardiology at the University of Luebeck. He conducts research in the molecular genetics of multifactorial cardiovascular disease, coordinates several EU- and BMBF-sponsored projects as well as the European-American Leducq network CADgenomics to identify the genetic roots of myocardial infarction. He is the author of more than 700 publications in international journals.
Stefan Neubauer (Oxford, UK)
ESC Paul Hugenholtz Lecture in Innovation: Cardiovascular imaging for the 21st century – MRI and CT.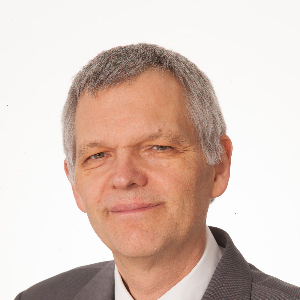 Professor Stefan Neubauer is Head of the Division of Cardiovascular Medicine and Director of the Oxford Centre for Clinical Magnetic Resonance Research, University of Oxford, John Radcliffe Hospital, UK. His research interests include Cardiovascular Magnetic Resonance (CMR), multiorgan MR imaging, and novel coronary CT imaging. He has published >500 manuscripts, was President of the Society for Cardiovascular Magnetic Resonance (SCMR; 2006-2007), Chairman of the British Society of CMR (2008-2010), International Associate Editor of the European Heart Journal (2010-2020). Awards and Honours include: AHA Paul Dudley White Lecture Award 2005, British Cardiovascular Society Thomas Lewis Lecture 2008, European Magnetic Resonance Award 2010, SCMR Gold Medal Award 2013, and Cardiac Society of Australia and New Zealand RT Hall Lecture 2017. He is a fellow of the UK Academy of Medical Sciences. He is also a founder of two medical imaging spinout companies, Perspectum and Caristo Diagnostics.
Carolyn Sp Lam (Singapore)
ESC Rene Laennec Lecture in Clinical Cardiology: Heart Failure with preserved ejection fraction: past, present, future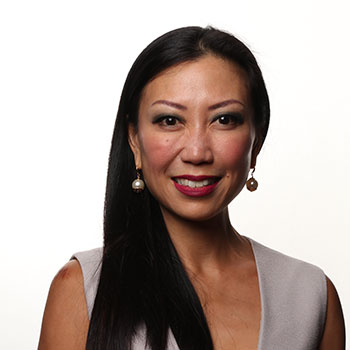 Dr Lam is recognized globally for expertise in heart failure with mildly reduced and preserved ejection fraction. She is a world-renown clinical trialist, contributing in global leadership capacity to several heart failure trials that have changed practice in the field. Dr. Lam's leadership in the field is recognized in her appointment to the 2021 ESC Heart Failure Guidelines Task Force and as International Honorary Fellow of the Heart Failure Society of America 2021. Her accomplishments are also recognized in numerous awards and grants: She is a recipient of the NMRC Senior Investigator Clinician Scientist Award, Founding Programme Lead of A*STaR's Asian neTwork for Translational Research and Cardiovascular Trials (ATTRaCT), a Clarivate Highly Cited Researcher 2021 in Clinical Medicine and lead author of the chapter on HFpEF for Braunwald's Heart Disease: A Textbook of Cardiovascular Medicine, 12th Edition. She serves as Associate Editor for Circulation and Eur J Heart Fail.
Christian Weber (Muenchen, Germany)
ESC William Harvey Lecture in Basic Science: Novel mechanisms and therapeutic targets in atherosclerosis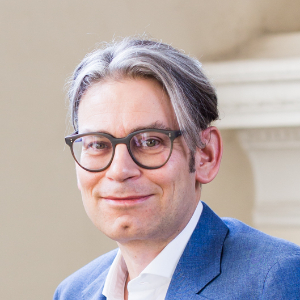 Christian Weber, FESC, is Chair in Vascular Medicine and Director of the Institute for Cardiovascular Prevention at Ludwig-Maximilians-University (LMU) Munich, and Van de Laar-Professor at the Cardiovascular Research Institute Maastricht (CARIM). As a clinical cardiologist and basic scientist, he has a strong interest in the molecular interactions and functions of chemokines, immune cell subsets, microRNAs and their targets in vascular disease and atherosclerosis. He is the Spokesman of the DFG Collaborative Research Centre SFB1123 and of the Munich Heart Alliance in the German Centre for Cardiovascular Research. Among numerous awards, he is a double ERC Advanced Grant recipient and Clarivate Analytics Highly Cited Researcher 2018-2021 with > 660 publications and with an h-index of 136. An avid road cyclist and violinist, he serves as Editor-in-Chief of Thrombosis & Haemostasis, Consulting Editor of Cardiovascular Research, and Chair of the ESC Council on Basic Cardiovascular Science.
ESC Congress 2021 - The Digital Experience, ESC Named Lectures
Christian Torp-Pedersen (Aalborg, Denmark)
ESC Geoffrey Rose Lecture in Population Sciences: Population wide epidemiology, the good, the bad and the ugly
Christian Torp-Pedersen is professor of Cardiology with association to Nordsjaellands Hospital in Hillerød, Denmark and also association with Copenhagen University and Aalborg University. Christian Torp-Pedersen has for 30 years worked with clinical trials and clinical epidemiology. For the past 25 years a major focus has been on using nationwide registers in Denmark to explore a wide range of clinical problems. With particular focus on cardiovascular issues studies have helped to shape multiple guidelines for cardiovascular medicine.
Christi Deaton (Cambridge, UK)
ESC Florence Nightingale Lecture in Nurse-Led Research: A multidisciplinary approach to diagnosing and managing heart failure with preserved ejection fraction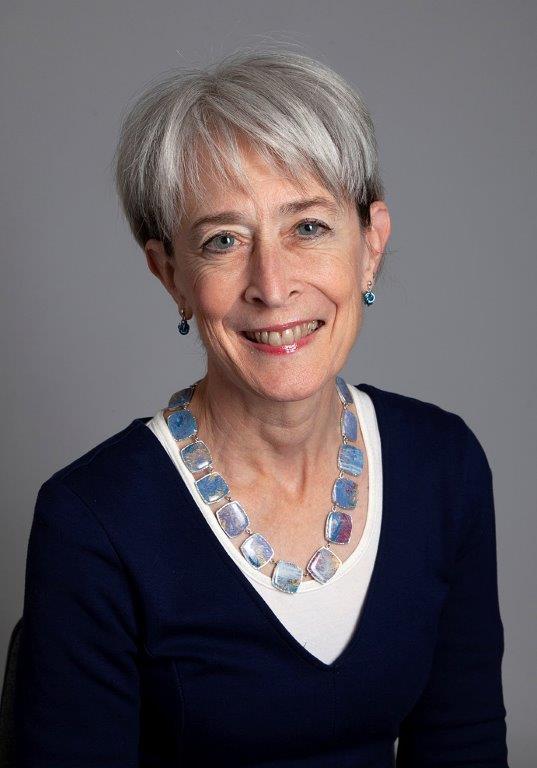 Christi Deaton is Professor of Nursing at the University of Cambridge and Cambridge University Hospitals. Although her clinical experience early in her career was broad, she found she was drawn to the care of patients with cardiovascular conditions and this became a lifelong focus. While working clinically she completed her Master's degree in 1988 and her PhD in 1994, and took up an academic post in 1997. In 2003 she moved to the UK and became Professor of Nursing with a joint clinical appointment in Manchester in 2004. In 2013 she took up her post in Cambridge and leads the Clinical Nursing Research Group in the Department of Public Health and Primary Care. Professor Deaton's research focuses on diagnosis and management of patients with heart failure with preserved ejection fraction (HFpEF), exercise and physical activity as therapy for patients with heart failure and other long-term conditions, adherence to physical activity, cardiovascular prevention, and nurse- or therapist-led services. Another component of her role is developing research capacity and capability among nurses, midwives and allied health professionals in Cambridge and the East of England, and she co-leads Cambridge and regional programmes of research internships and fellowships. Professor Deaton is a Fellow of the ESC, and an active member of ACNAP, EAPCR and HFA.
Aldo Pietro Maggioni (Milano, Italy)
ESC Rene Laennec Lecture on Clinical Cardiology: Why do we need large scale clinical networks.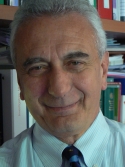 Aldo Pietro Maggioni, MD, FESC, FHFA received his medical degree from Milan University and took his cardiology residency at Padua University. He is Director of the Research Center of the Italian Association of Hospital Cardiologists (ANMCO) in Florence. He is also a member of the coordinating center of the GISSI studies (Gruppo Italiano per lo Studio della Sopravvivenza nell'Infarto miocardico).
He has been Scientific Coordinator of the EURObservational Research program of the European Society of Cardiology (ESC) since 2010. He is also a member of the Executive Committee of the EuroHeart initiative and of the Regulatory Affairs Committee of the ESC. He has served as a member of Steering and Data Monitoring Committees of more than 60 clinical trials conducted in the cardiovascular and metabolic areas. He is author of more than 500 peer-reviewed papers and included in the list of highly cited researchers over the last 16 years (2003-2019) by Thomson Reuters/Clarivate.


Cindy Grines (Atlanta, USA)

ESC Andreas Gruntzig Lecture on Interventional Cardiology: History of Primary PCI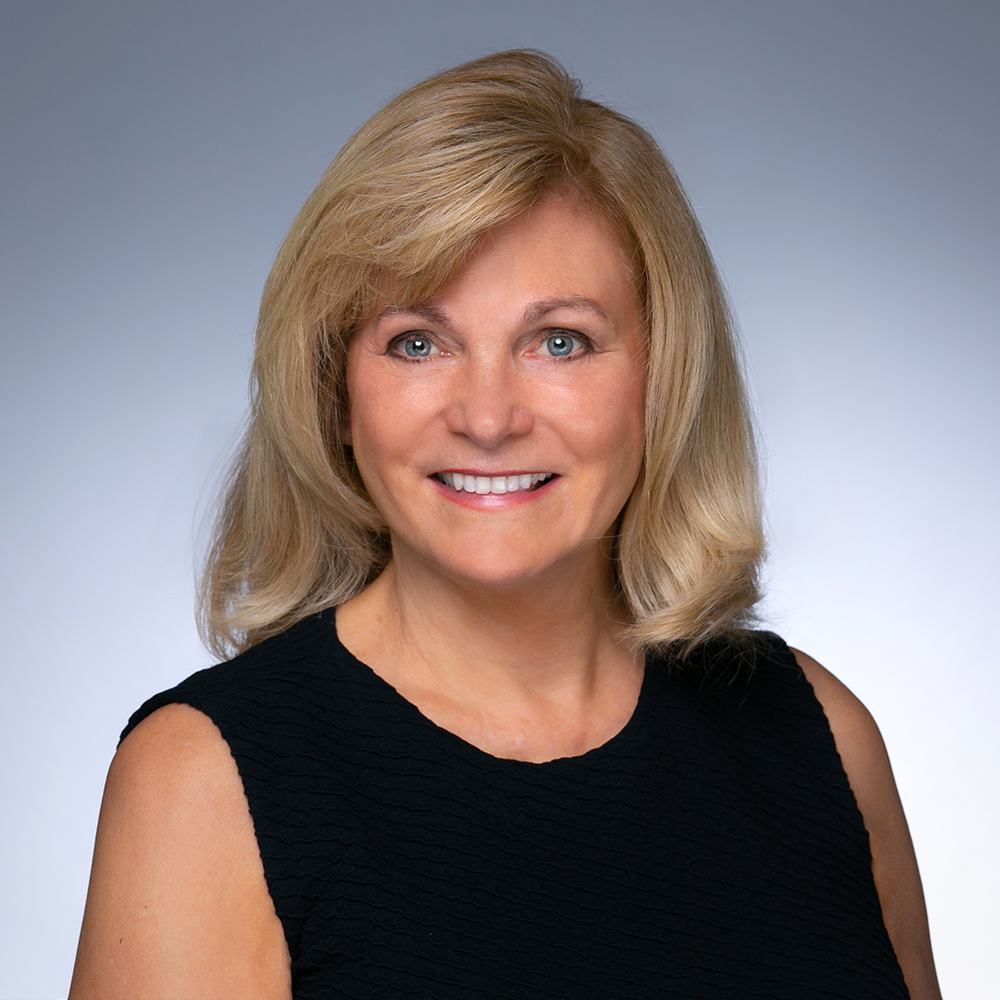 Dr. Cindy Grines is a board-certified physician in cardiovascular disease and interventional cardiology, and serves as Chief Scientific Officer of Northside Hospital Cardiovascular Institute. Dr. Grines' clinical interests include interventional cardiology, complex and high-risk coronary interventions and women's ischemic heart disease. She is one of the nation's preeminent cardiologists and ran several clinical trials that revolutionized the care of heart attack patients worldwide. Dr. Grines is a renowned researcher who pioneered primary percutaneous coronary intervention (PCI) for heart attacks. She has a long history of research, publications and clinical trial design with more than 500 publications and numerous book chapters and review chapters. Dr. Grines serves on the editorial boards of several major journals nationally and internationally, and she has co-edited several medical handbooks. She is on multiple national committees and is the immediate past president of the Society for Cardiovascular Angiography and Interventions.
John Maraganore (Cambridge, USA)

ESC Paul Hugenholtz lecture for innovation: Silencing the messenger: RNAi therapeutics as a new class of innovative medicines.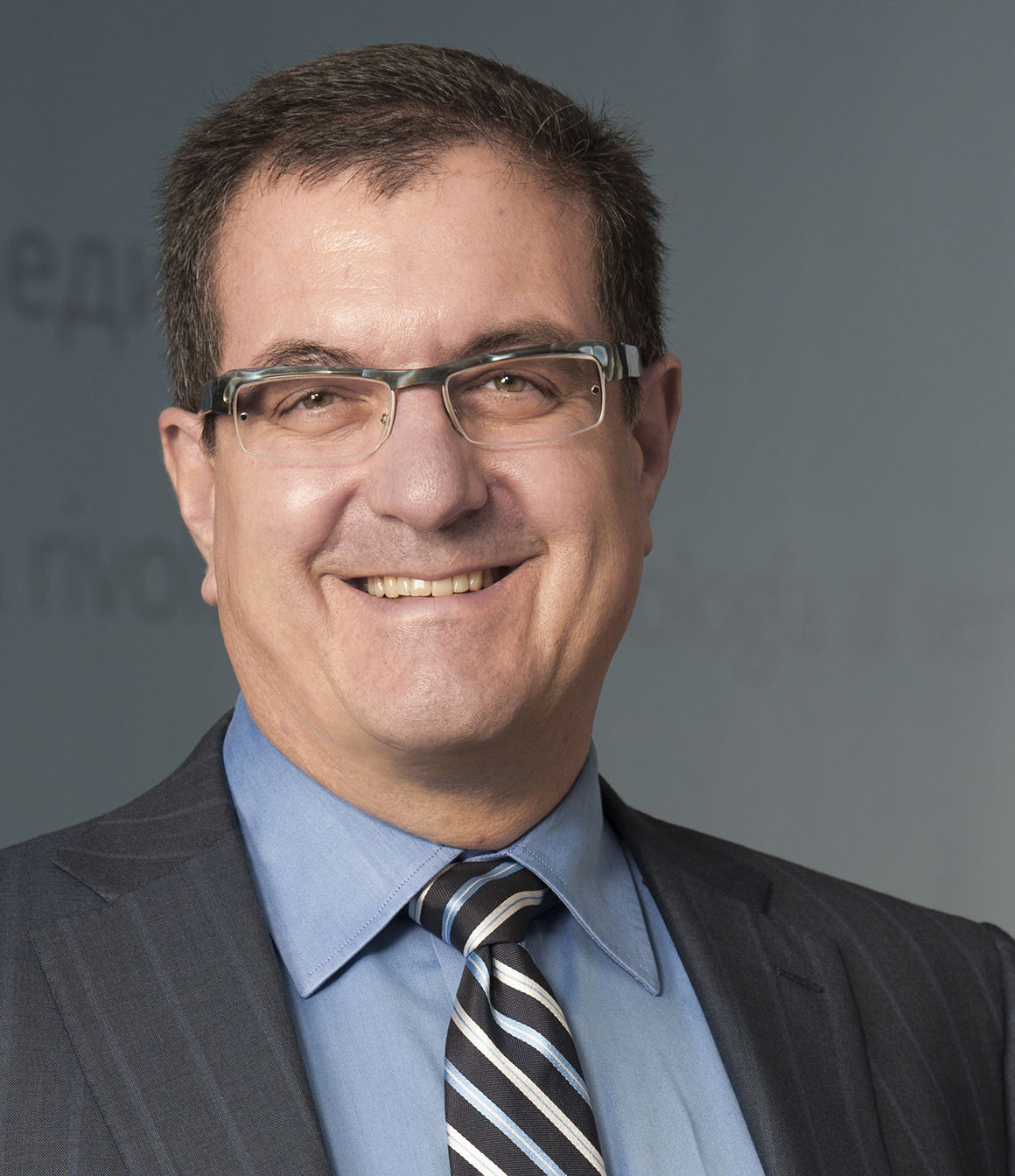 Dr. John Maraganore serves as the CEO and a Director of Alnylam, the company that translated Nobel-prize winning RNA interference (RNAi) into a whole new class of innovative medicines. You don't need to look further than Dr. Maraganore's Twitter handle (@jmaraganore) to see that he is a passionate advocate for the biotech industry and a believer in pushing the boundaries of medicine to help patients. Dr. Maraganore supports the industry at large, serving on the boards of directors for growing biotech companies like Agios Pharmaceuticals. He is a longtime member and former chair of the Biotechnology Industry Organization (BIO) Board and member of the BIO Executive Committee.
Joseph Hill (Dallas, USA)

ESC William Harvey Lecture on Basic Science: HFpEF: malady, model, meta-inflammatory mechanisms.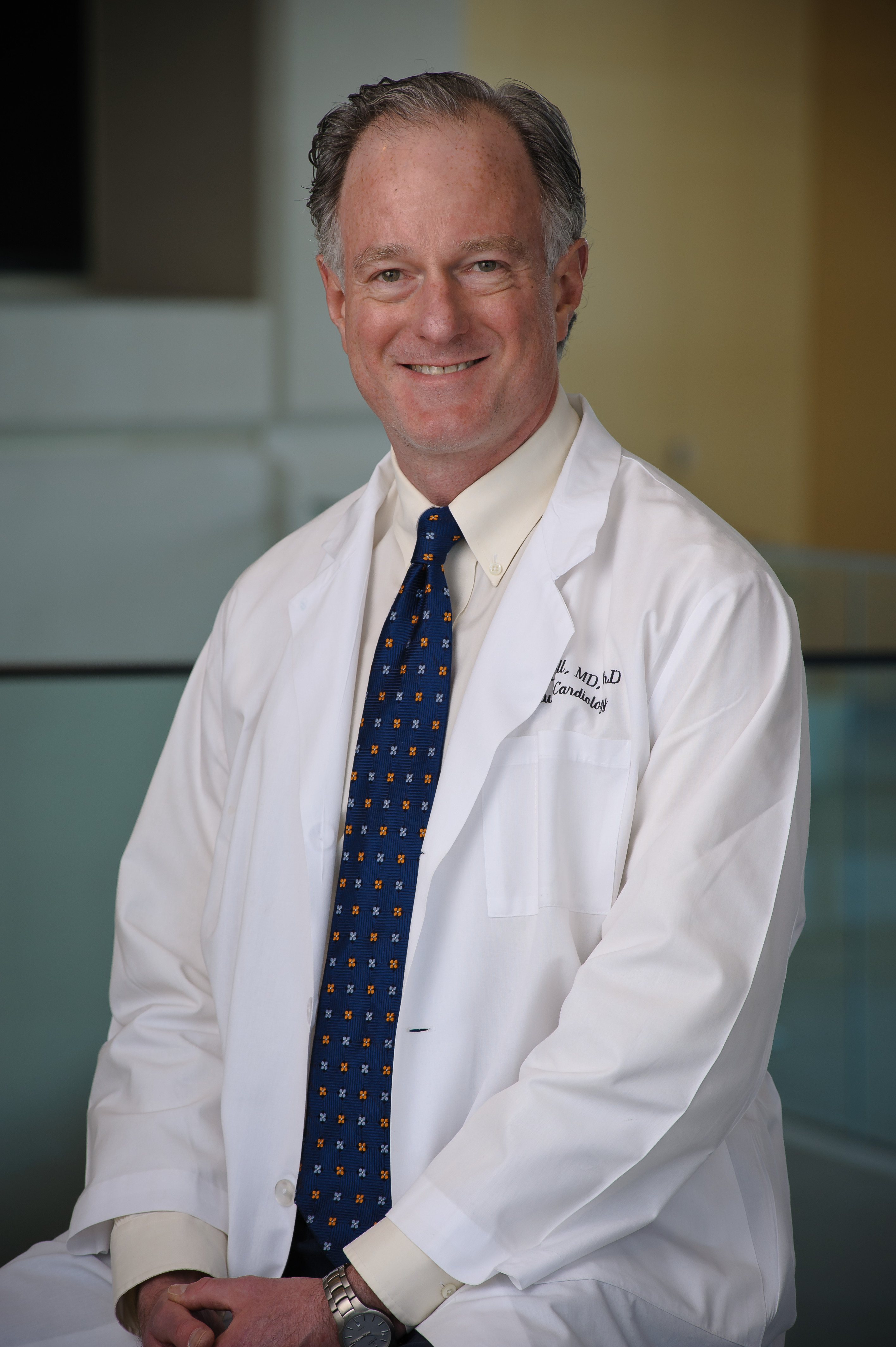 Dr. Hill is a cardiologist-scientist whose research focuses on molecular mechanisms of remodeling in the disease-stressed myocardium. He graduated with an MD, PhD from Duke University. Next, he pursued postdoctoral scientific training at the Institut Pasteur in Paris, followed by clinical training in Internal Medicine and Cardiology at the Brigham and Women's Hospital, Harvard Medical School. Dr. Hill served on the faculty of the University of Iowa for 5 years before moving in 2002 to the University of Texas Southwestern Medical Center to assume the role of Chief of Cardiology and Director of the Harry S. Moss Heart Center.
Dr. Hill's research group strives to decipher mechanisms of structural, functional, metabolic, and electrical remodeling in heart disease with an eye toward therapeutic intervention. Dr. Hill serves on numerous committees, boards, and study sections, and he lectures widely. In addition, he serves on several editorial boards, including Circulation Research: Senior Consulting Editor, American Journal of Physiology, Heart and Circulatory Physiology, and American Journal of Cardiology. He is Editor-in-Chief of the textbook Muscle: Fundamental Biology and Mechanisms of Disease. He has received numerous recognitions and awards, including election to the Association of American Professors; he recently served as President of the Association of University Cardiologists and chair of the Academic Council of the American College of Cardiology. He received the 2018 Research Achievement Award from the International Society for Heart Research and the 2020 Lucian Award from McGill University. Presently, he serves as Editor-in-Chief of Circulation. Dr. Hill maintains an active clinical practice focusing on general cardiology, heart failure, and hypertension.
ESC Congress 2020 - The Digital Experience, ESC Named Lectures
Filip K. Swirski (Boston, US)
ESC William Harvey Lecture on Basic Science: Modifiable risk factors and cardiovascular disease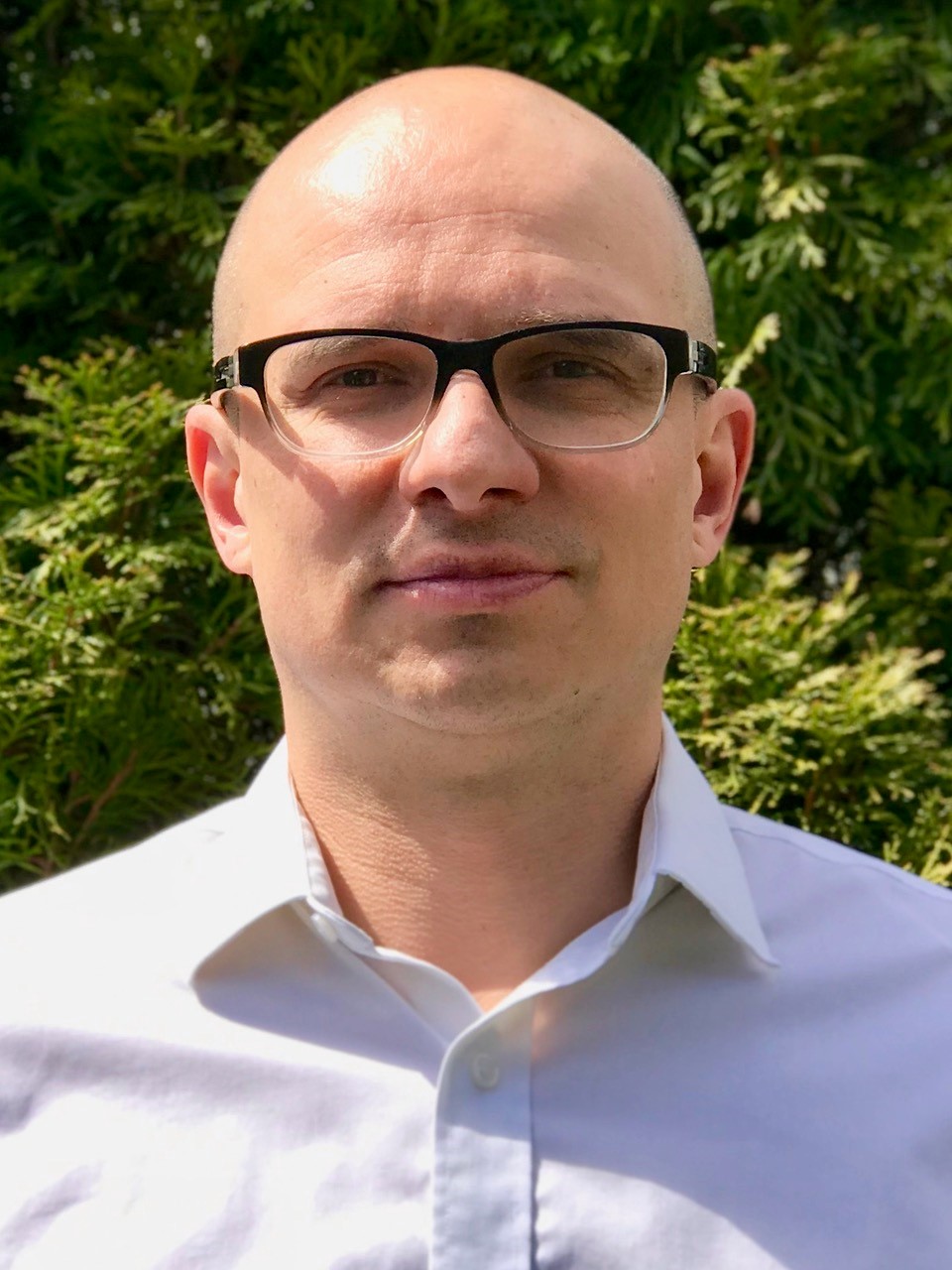 Dr. Swirski is Professor of Radiology at Harvard Medical School, Massachusetts General Hospital Research Scholar, Faculty Member of Harvard Medical School's PhD Program in Immunology, and Member of Harvard Medical School's Division of Sleep Medicine. He has focused on fundamental innate immune and inflammatory mechanisms in cardiovascular disease, emphasizing the role of monocytes and macrophages. His current work aims to elucidate how lifestyle factors such as sleep, stress, and diet influence leukocyte-mediated physiology in cardiometabolic and neurodegenerative diseases.
Bernard De Bruyne (Aalst, Belgium)

ESC Andreas Grüntzig Lecture on Interventional Cardiology: A ballad of applied coronary physiology. From 50% diameter stenosis to FFR and MRR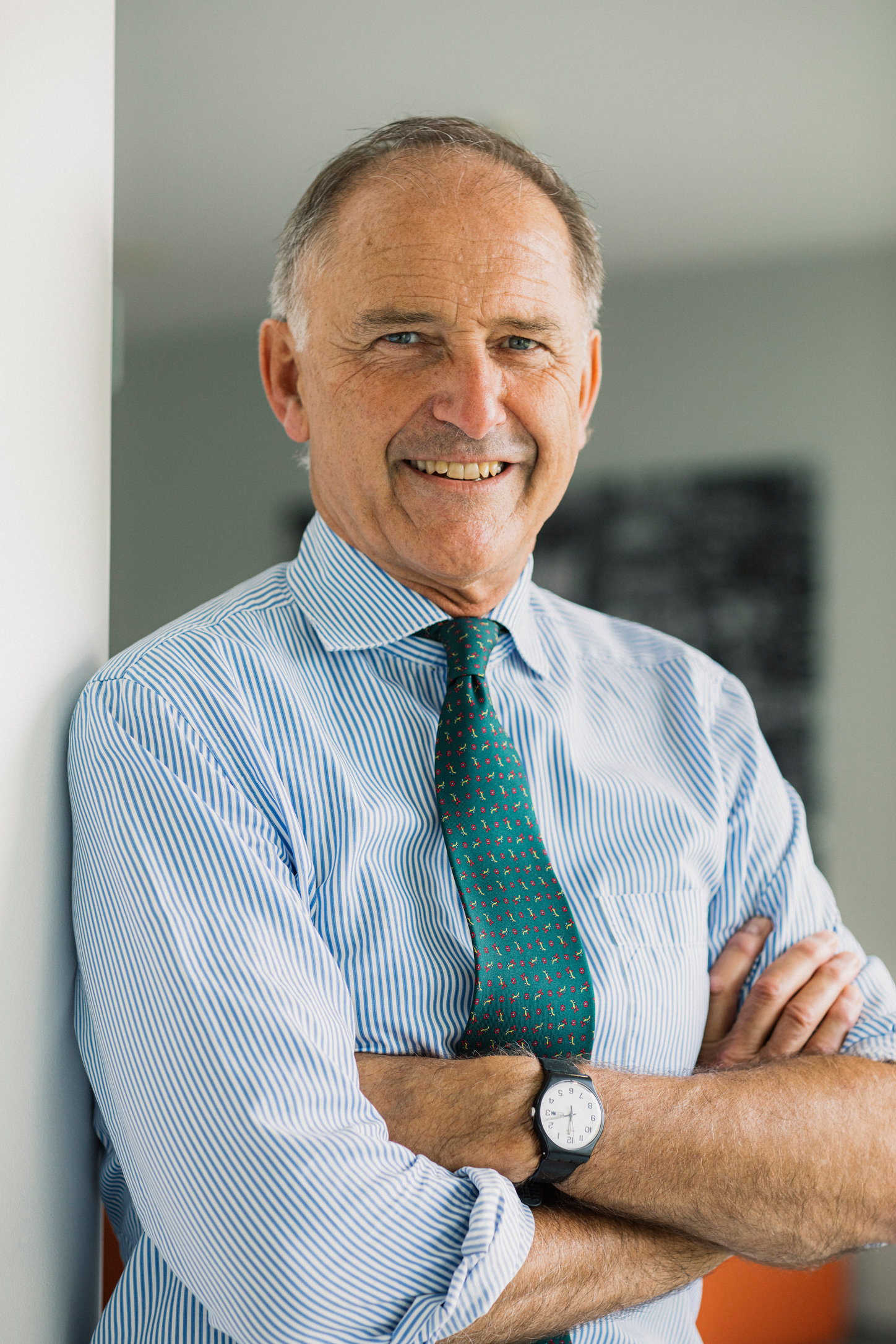 Medical School: University of Louvain, Brussels, Belgium
Specialization in Cardiology, and Interventional Cardiology: University of Louvain, Brussels, Belgium and University of Geneva, Switzerland.
Present position: Co-director of the Cardiovascular Center Aalst, OLV-Clinic, Aalst, Belgium
Head, Invasive Cardiology, Cardiovascular Center Aalst, Aalst, Belgium
Professor of Cardiology at the University of Lausanne, Switzerland
Publications: 734 peer-reviewed articles (Web of Science, May 2020), H-index: 73 (May 2020), Among the 1% most cited scientists (2018)
Dorairaj Prabhakaran (Gurugram, India)
ESC Geoffrey Rose Lecture on Population Sciences: Bidirectional benefits of Global Cardiovascular Research and Training : the twain shall meet.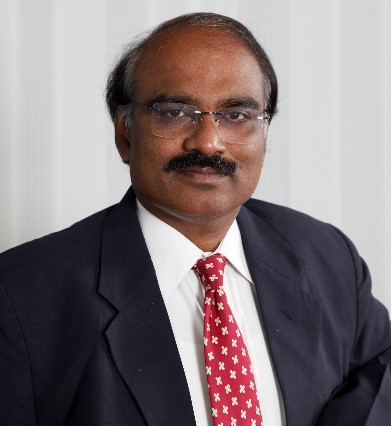 Professor D. Prabhakaran is a cardiologist and epidemiologist by training. He is an internationally renowned researcher and is currently the Vice President- Research & Policy, Public Health Foundation of India and Professor (Epidemiology) London School of Hygiene and Tropical Medicine, UK and is Chair of the Science Committee of the World Heart Federation. His work spans from mechanistic research to understand the causes for increased propensity of cardiovascular diseases (CVD) among Indians through large longitudinal cohort studies. In addition his work involves development of low cost solutions (such as task shifting, m-Health , quality improvement programs and innovative training programs) that would be applicable globally for CVD prevention. He has mentored over 50 post-doctoral and doctoral students so far. He has authored over 475 scholarly papers with an H index of 83 and published two major text books.
Judith Hochman (New York, US)

ESC Rene Laennec Lecture on Clinical Cardiology: The role of revascularization – from stable occlusion after MI to stable ischemic heart disease.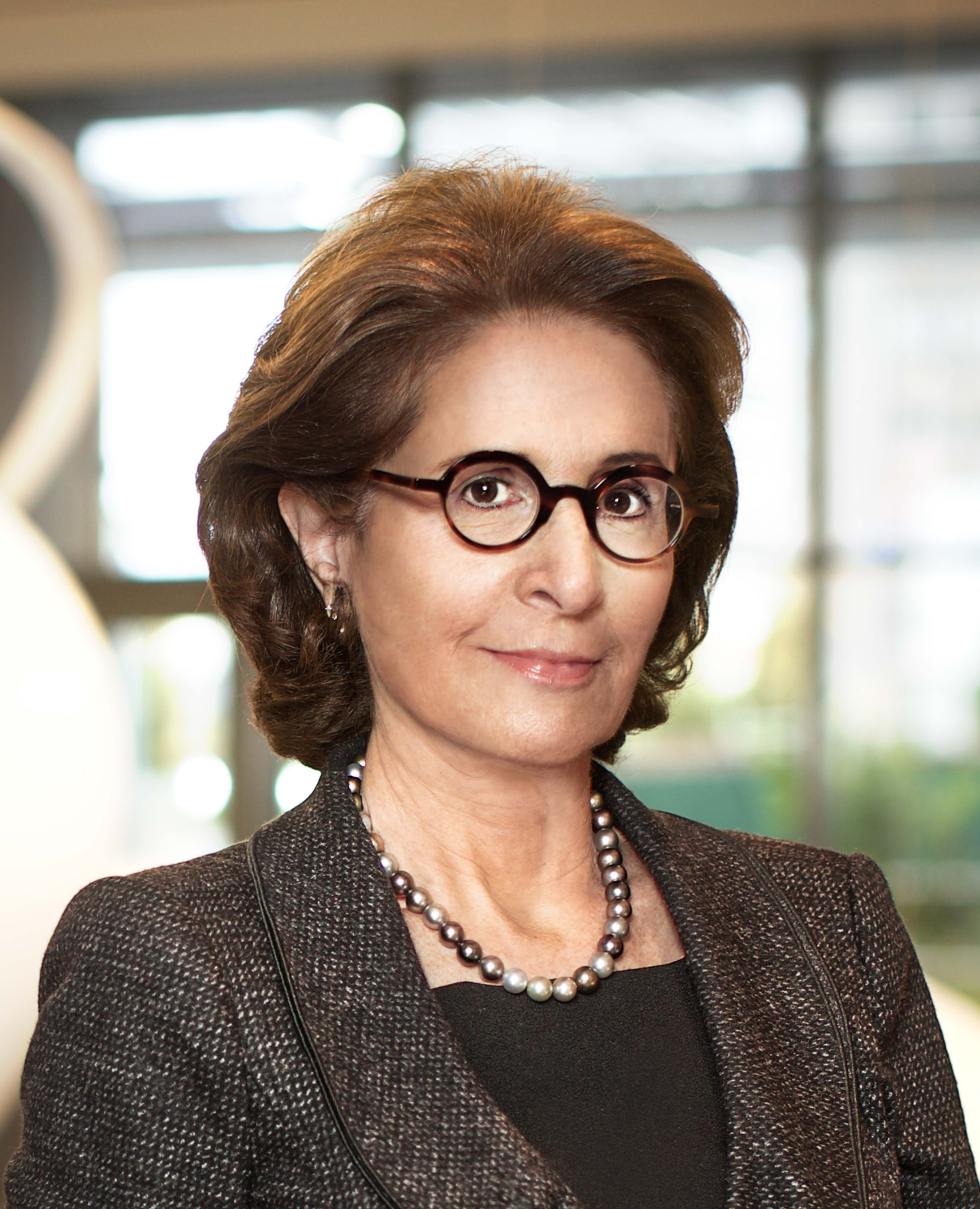 Judith Hochman, M.D., is Senior Associate Dean for Clinical Sciences, Co-Director of the NYU-HHC Clinical and Translational Science Institute, Professor and Associate Director of the Leon Charney Division of Cardiology, and Director of the Cardiovascular Clinical Research Center at NYU Grossman School of Medicine. She holds Master's Degree in Cellular and Developmental Biology from Harvard University and an MD from Harvard Medical School. She is an internationally recognized expert in ischemic heart disease and has led clinical trials that resulted in new recommendations in ESC Clinical Practice Guidelines. She has authored ~400 publications and served on many editorial boards including European Heart Journal. She is recipient of the American Heart Association Women in Cardiology Mentoring Award, Clinical Research Prize, and James B Herrick Award for Outstanding Achievement in Clinical Cardiology, and American College of Cardiology Distinguished Scientist Award.
Paul Friedman (Rochester, US)

ESC Paul Hugenholtz lecture for innovation
Dr. Paul Friedman is a Professor of Medicine and the Norman Blane & Billie Jean Harty Chair, Mayo Clinic Department of Cardiovascular Medicine Honoring Robert L. Frye, M.D. at Mayo Clinic, Rochester, Minnesota. He is ABIM board certified in cardiovascular medicine and cardiac electrophysiology, and is an active participant in the MOC process.
Previously, Dr. Friedman served as Director of the Cardiac Implantable Device Lab, Mayo Clinic. He is a trained electrical engineer, with deep experience in innovation (> 40 patents issued, named Minnesota Top Inventor), and scientific research (> 250 scientific original publications). He is a committed educator, serving as a director for 5 national and international meetings, editor of 7 textbooks, and author of over 60 book chapters. He is a frequent visiting professor and lecturer at educational meetings.
Dr. Friedman received his BA in Plan II liberal arts and BS in Electrical Engineering from the University of Texas at Austin. He received his medical degree from Stanford University, and trained in internal medicine at the University of Washington, Seattle (internship) and Stanford University. He trained in cardiovascular medicine and cardiac electrophysiology at Mayo Clinic, Rochester, MN.
Tiny Jaarsma (Linköping, Sweden)

Florence Nightingale Lecture in Nurse-Led Research: Modern technology to improve patient care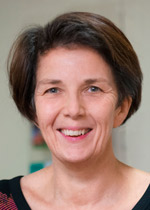 Prof. Dr. Tiny Jaarsma is a professor in nursing science at Linköping University, Sweden and the University Medical Centre Utrecht , the Netherlands
Her research focuses on the consequences of heart failure for patients and their families and developing and testing interventions to enhance their self-care. Results are published in in over 400 publications ranging from short practical communications to scientific publications in peer reviewed journals. She is the editor-in chief of the European Journal of Cardiovascular Nursing. Professional activities include membership of national and international committees (ACNAP, HFA) and guidelines, reviewer and member of editorial boards.
Tiny Jaarsma was trained as a nurse in Groningen, (NL) and she worked with cardiac patients since 1988, on the cardiology ward and in the Heart Failure clinic. She received her master degree from the University of Maastricht in 1992, she studied 6 months at the UCLA and completed her doctoral degree in 1999, with a thesis entitled "heart failure: nurses' care". Currently she is the principle investigator of the 'HF-WII' study, an RCT on the effect of exergaming to increase physical activity in patients with heart failure and co principle investigator in several trials evaluating the effect of modern technology to improve patient outcomes.
Other Named Lectures
Keith AA Fox (Edinburgh, United Kingdom)
The Desmond Julian Memorial Lecture: The first CCU, a Revolution in the Management of Myocardial Infarction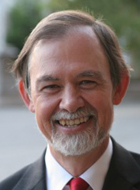 Professor Keith AA Fox, BSc (Class 1), MB ChB, MRCP, FRCP, FESC, FMedSci, FACC is Professor of Cardiology at the University of Edinburgh, UK. He has previously held the positions of Assistant Professor of Internal Medicine and Cardiology at Washington University School of Medicine, St Louis, MO, USA and Senior Lecturer in Cardiology and Honorary Consultant Cardiologist at the University of Wales College of Medicine, Cardiff, UK. In addition, he has been Head of the Division of Medical and Radiological Sciences of the University of Edinburgh, British Heart Foundation Professor of Cardiology, and Consultant Cardiologist at the Royal Infirmary of Edinburgh.
Professor Fox's major research interests are in the mechanisms and manifestations of acute coronary arterial disease, and his work extends from underlying biological mechanisms to in vivo studies and clinical trials.
Professor Fox was a founding fellow of the European Society of Cardiology (ESC) and has served as a Board member and lead for ischaemic heart disease on the Scientific Committee for the ESC Programme. He was previously President of the British Cardiovascular Society and previously Chair of the Scientific Programme of the European Society of Cardiology.
Professor Fox is the recipient of various awards, including those associated with keynote lectures at major congresses, and the Silver and Gold Medals of the European Society of Cardiology for his contributions to cardiology. He is the author of more than 690 scientific papers (H index Google Scholar 132, Citations up to 2019: n= 108,129). Thompson Reuters listed him as one of the top 1% of scientists as 'the World's Most Influential Scientific Minds.
Gerd Heusch (Essen, Germany)

David Garcia-Dorado - In Memoriam Lecture: Is cardioprotection salvageable?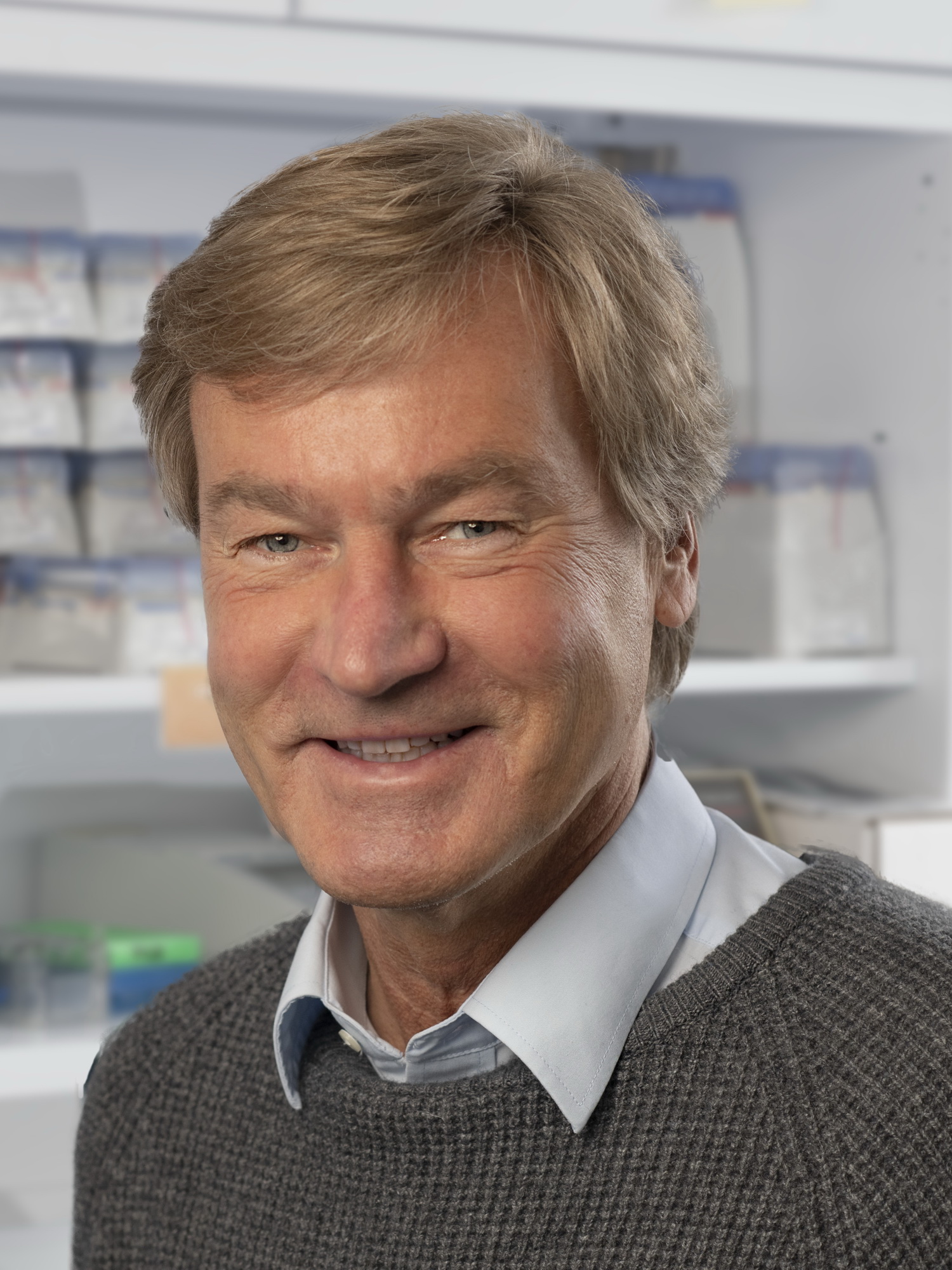 Born 1955 in Bonn, Germany, Gerd Heusch studied medicine at the Universities of Düsseldorf and Bonn (MD in 1980). From 1980 to 1985 he was a postdoctoral fellow in the Department of Physiology at the University of Düsseldorf (PhD in 1985). He then was research cardiologist at the University of California, San Diego under Dr. John Ross Jr. After his return to Düsseldorf he was awarded a Heisenberg scholarship by the German Research Foundation and worked in the Departments of Physiology and Cardiology (Prof. Franz Loogen). In 1989 he was appointed professor and chair of the Institute for Pathophysiology at the University of Essen, a position which he holds up to now. From 1999 to 2000 he spent a sabbatical in the Department of Physiology at the University of Southern Alabama, Mobile with Dr. Jim Downey, and he is adjunct professor there since. Gerd Heusch´s major research interests are the control of coronary blood flow, myocardial ischemia/reperfusion injury and cardioprotective strategies. He has been president of the German Cardiac Society and of the European Section of the International Society for Heart Research. He has been awarded the William Harvey Lecture and Silver Medal of the European Society of Cardiology, the Carl Ludwig award of the German Cardiac Society and the Carl Wiggers award of the American Physiological Society. He is editor of Basic Research in Cardiology since 1992 and served as editorial board member of other prestigious journals.
Arthur Wilde (Amsterdam, Netherlands)
Hein Wellens - In Memoriam Lecture: Hein Wellens (1935-2020), a phenomenon in Electrocardiography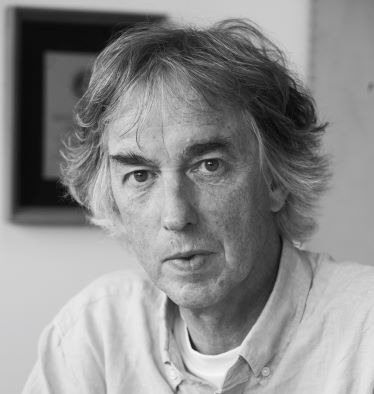 Born in 1956, Arthur Wilde got his M.D. at the University of Amsterdam in 1983. After his Ph.D. in 1988, he started his Fellowship training in Cardiology at the Academic Medical Centre, and was registered as such in 1994. Afterwards he specialized in clinical electrophysiology at the Academic Hospital Utrecht.
From the Netherlands Heart Association he was awarded a grant as Clinical Established Investigator for five years. In 1999, he became head of the Laboratory of Experimental Cardiology, and between 2003 and 2020 he served as head of the Department of Clinical and Experimental Cardiology (Academic Medical Centre) and between 2012 and 2019 as Chair of the Heart Centre Division, AMC. He published over 600 SCI papers with, in recent years, a major focus on different aspects of inherited arrhythmia syndromes. In more recent years also genetic factors contributing to sudden cardiac death in the general population became a focus.
In 2011 he was appointed as member of the Dutch Academy of Science and in 2012 he received the Distinguished Investigator award of the Heart Rhythm Society. Since 2017 he leads the European Research Network (ERN) GUARD-heart on inherited diseases of the heart.
ESC Congress 2019 Named Lectures
C R Bezzina (Amsterdam, NL)
ESC William Harvey Lecture on Basic Science
When genetic burden reaches threshold

Connie Bezzina graduated in Pharmacy from the University of Malta in 1992 and obtained her PhD in Genetics from the same university in 1998. Thereafter, she joined the Department of Experimental Cardiology at the Amsterdam University Medical Center and was appointed Professor of Molecular Cardiogenetics in 2012. She conducts research on genetic factors underlying inherited cardiac disorders, focusing mainly on primary electrical disorders associated with sudden cardiac death. Her work considers the broad spectrum of genetic complexities of these disorders, ranging from monogenic to polygenic, and has pioneered the concept of polygenic inheritance in the rare rhythm disorders such as Brugada syndrome. To enable such studies, she established international consortia of researchers from all over the world, bringing together hundreds of patients. In an integrative approach her group also studies the identified genetic factors in induced pluripotent stem cell derived cardiomyocytes and gene-targeted mice in order to understand the causative mechanisms and identify preventive and therapeutic strategies. She has authored over 170 publications. In 2017 she was appointed a member of the Royal Netherlands Academy of Arts and Sciences.
S James (Uppsala, SE)
ESC Paul Hugenholtz lecture for innovation
Creating a learning health care system of evidence generation by linking clinical registries, trials and biobanks

Stefan James is Professor of Cardiology at Uppsala University, Scientific Director of Uppsala Clinical Research Center and a senior Interventional Cardiologist at Uppsala University Hospital Sweden. He is the president of the Swedish society of Cardiology and a Fellow of the European Society of Cardiology. Professor James co-chaired the previous and current 2017 ESC guidelines for ST-elevation myocardial infarction, co-author of several of the recent European guidelines on ACS and revascularization.
Stefan James has served on executive steering committees for numerous international trials in cardiology. He has long served as the chairman of the Swedish Coronary and Angioplasty registry and a member of the steering committee of SWEDEHEART. He has pioneered the concept of registry based randomized clinical trials. His research has been published in 400 peer-reviewed cardiology journals, and he is an associate editor of Circulation and an editorial board member for the European Heart Journal. Last year, he was named by Thomson Reuters as a 'Highly Cited Researcher', ranking him among the top 1% most cited in clinical medicine.
R Mehran (New York, USA)
ESC Andreas Grüntzig Lecture on Interventional Cardiology
The evolution of dual antiplatelets therapies/antithrombotic regimens in interventional cardiology: a thirty year journey

Roxana Mehran, MD, FACC, FACP, FCCP, FESC, FAHA, MSCAI; Professor of Medicine at the Icahn School of Medicine at Mount Sinai is an internationally renowned clinical research expert in the field of interventional cardiology. As Director of the Center for Interventional Cardiovascular Research and Clinical Trials at Mount Sinai, she has built a globally-respected academic research center focused on developing randomized clinical trials, outcomes research projects and high impact academic publications. A prolific researcher, she has served as principal investigator for numerous global studies, developed risk scores for bleeding and acute kidney injury, participates regularly in developing clinical guidelines, and has authored >900 peer-reviewed articles. She is a founder and Chief Scientific Officer of the Cardiovascular Research Foundation (CRF) and recently founded Women as One, an independent nonprofit organization dedicated to advancing opportunities for women in medicine. Very active within professional organizations, Dr. Mehran has been the Chair of the Interventional Council for the American College of Cardiology (ACC); Program Chair of the 2016 Annual Scientific Sessions of the Society for Cardiovascular Angiography and Interventions (SCAI), where she is also a co-founder of the Women in Innovations (WIN) Committee; and is a member of the American Heart Association's (AHA) Go Red for Women Scientific Advisory Group. Prior to Mount Sinai, Dr. Mehran held appointments at Columbia University Medical Center and Washington Hospital Center. She completed fellowships in cardiovascular disease and interventional cardiology at Mount Sinai Medical Center. Dr. Mehran is a recipient of the 2019 Ellis Island Medal of Honor.
K Sliwa-Hahnle (Cape Town, ZA)
ESC Geoffrey Rose Lecture on Population Sciences
Heart Failure - Can affect everyone

Karen Sliwa is widely recognised as a world expert in cardiovascular diseases (CVDs), with a particular interest in reducing mortality in women with cardiovascular disease (CVD) in maternity. She has contributed to better understanding on the pathophysiology, treatment options and awareness of peripartum cardiomyopathy (PPCM), a global disease particularly prevalent in African populations.
She leads several inter-Africa research projects, which have had a major impact for creating knowledge about CVDs common in Africa, leading to changes in policy. Her considerable experience in setting up simple, cost-effective registries and web-based data entry platforms have had a major impact on planning several innovative research projects and has facilitated the training of physicians from several African countries, including Mozambique, Nigeria, Cameroon, Uganda and Tanzania. Her research from bed-to-bench-to-bedside population studies have led to a much better understanding of CVDs in pregnant women and to improved care.
Professor Sliwa leads several high-profile special interest groups including a dedicated EORP Working Group on PPCM of the Heart Failure Association of European Society of Cardiology. Over her distinguished career she has served in many notable roles, including that of President of the South African Heart Association (2014-2016) and, currently, as President of the World Heart Federation (2019-2020).
I C Van Gelder (Groningen, NL)
ESC Rene Laennec Lecture on Clinical Cardiology
Atrial fibrillation: not just an arrhythmia

Isabelle C. Van Gelder obtained her MD in Groningen, the Netherlands in 1986, her PhD in 1991, completed cardiology training in 1994, and electrophysiology training in 1996. Since 1995 she is working as cardiologist at the University Medical Center Groningen. Since 2006 she is Professor of Cardiology at the University of Groningen. She is Board member of EHRA and chair of the EHRA membership pillar, Secretary/ Treasurer of the ESC Stroke Council., sand a visiting professor of the University of Southern Denmark, Odense, Denmark. She was awarded with a Post Doc Netherlands Heart Foundation grant in 1994, an Interuniversity Cardiology Institute Netherlands post doc grant in 1995, and the Bert Talen medal in 2016 by the Netherlands Heart Rhythm Association. She received > €15 million research grants for atrial fibrillation research, published >300 peer reviewed papers, and is a promotor of > 15 PhD students. She is PI of >20 trials including the RACE trials and steering committee member of >15 international trials including EAST, AXAFA, ASSERT, RASTA-AF and STEEER AF. She is Task Force member of the ESC AF 2020 guidelines and Associate Editor of Europace. Her research focuses on understanding the susceptibility to atrial fibrillation and it adverse outcomes, and explores novel management strategies to prevent adverse outcomes in order to improve atrial fibrillation management.
Distinguished keynotes
G A Mensah (Bethesda, USA)
The 2019 Bongani Mayosi memorial lecture: cardiovascular health research, training, and capacity building in low-income and middle-income countries

Professor Mensah is Director, Center for Translation Research and Implementation Science at the National Heart, Lung, and Blood Institute, a part of the US National Institutes of Health. He leads an effort to advance translational research and implementation science to address gaps in prevention, treatment, and control of heart, lung, blood, and sleep disorders. His goal is to maximize the population health impact of advances made in basic, clinical, and population science research. Prof Mensah is an honors graduate of Harvard University. He obtained his medical degree from Washington University and trained in Internal Medicine and Cardiology at Cornell. His professional experience includes more than 25 years of public health service, direct patient care, teaching, and research at Cornell, Vanderbilt, and Medical College of Georgia. He is a Visiting full professor at the University of Cape Town. He has been admitted to fellowships at AHA, ACC, and ESC. He is an Honorary Fellow of the College of Physicians of South Africa.
H Ross (Toronto, CA)
ESC Awards Inspirational Career Lecture

Heather Ross, MD, MHSc, FRCP (C), FACC, FCCS is the Head, Division of Cardiology at the Peter Munk Cardiac Centre at UHN and Professor of Medicine at the University of Toronto. She is the Site Lead for the Ted Rogers Centre for Heart Research, and currently holds the Loretta A. Rogers Chair in Heart Function and the Pfizer Chair in Cardiovascular Research. She received her MD from the University of British Columbia, her Cardiology training at Dalhousie University, and a postdoctoral fellowship in Cardiac Transplantation at Stanford University, California. She earned her MHSc in Bioethics from the University of Toronto.
Dr. Ross has had numerous leadership roles including President of the Canadian Society of Transplantation in 2005, Executive of the International Society for Heart & Lung Transplantation (ISHLT 2002 – 2005) and ISHLT Secretary Treasurer 2007-2010. She has served 11 years over two terms on the Canadian Cardiovascular Society Council, and is a past president of the CCS. She spent 6 years on the Board of the Canadian Cardiovascular Society Academy. She served 4 years on the Executive of the Heart Failure Society of America. She is an Associate Editor for the Journal of Heart and Lung Transplantation. She is the past Ted Rogers and Family Chair in Heart Function 2010-2017. She has published over 300 peer reviewed articles and won numerous teaching awards including the University of Toronto Teacher of the Year (2017), and the UHN Department of Medicine Michael Hutcheon Mentor Award (2017). In 2015, she was named by Canadian Geographic as one of the top 100 modern day explorers.
E Olson (Dallas, US)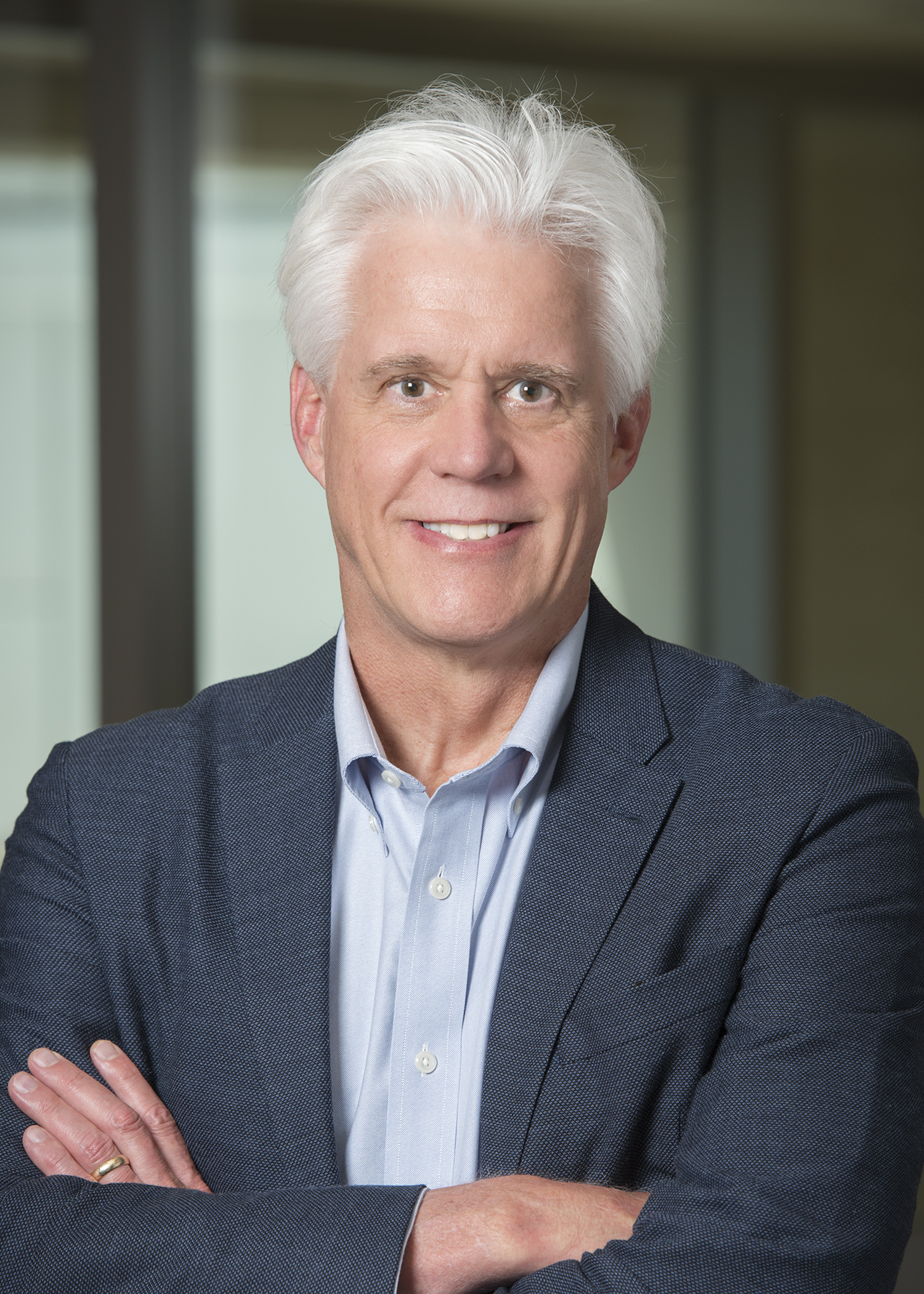 Inspirational Lecture in Translational Science
Eric Olson is Robert A. Welch Distinguished Professor and Chair of Molecular Biology at UT Southwestern Medical Center where he is currently Professor and Chair. He and his trainees discovered many of the key genes and mechanisms that control heart and muscle development and disease. His most recent work has provided a new strategy for correction of Duchenne muscular dystrophy using CRISPR gene editing. Dr. Olson is a member of the U.S. National Academy of Sciences, the Institute of Medicine, and the American Academy of Arts and Sciences. He has co-founded multiple biotechnology companies to design new therapies for heart muscle disease.
ESC Congress 2018 Named Lectures
SJ Connolly (Hamilton, CA)
ESC Geoffrey Rose Lecture on Population Sciences
Prevention of stroke in atrial fibrillation: 3 decades of progress - Where next?

Stuart Connolly is an Emeritus Professor of Medicine at McMaster University and cardiologist at Hamilton Health Sciences in Hamilton Ontario Canada. He has a Masters in philosophy from Fordham University and an MD from McGill University in Montreal. He received his specialist training in Cardiology at the University of Toronto and Stanford University.
Dr. Connolly is recognized internationally for his research specialising in the evaluation of treatments for heart rhythm disorders and prevention of stroke, particularly by means of large global randomised controlled trials. He has published more than 335 scientific articles over his career, including more than 30 articles in the New England Journal of Medicine.
MB Leon (New York, US)
ESC Andreas Grüntzig Lecture on Interventional Cardiology
The interventional paradox: when more is more and when less is more

Martin B. Leon, MD, is a Professor of Medicine at Columbia University College of Physicians and Surgeons and Director of the Center for Interventional Vascular Therapy (CIVT) at NewYork-Presbyterian Hospital/Columbia University Medical Center. Previously, Dr. Leon was also the Director of the Cardiac Catheterization Laboratories at NewYork-Presbyterian Hospital/Columbia University Medical Center and currently he serves on the Executive Board of the NewYork-Presbyterian/Columbia Heart Valve Center. Dr. Leon was the Founder of Transcatheter Cardiovascular Therapeutics (TCT) symposium and Chairman Emeritus of the Cardiovascular Research Foundation (CRF) in New York City and is currently CRF's Co-Director, Medical Research and Education Division. TCT is the largest dedicated interventional cardiology meeting in the world and CRF is the largest independent not-for-profit cardiovascular research center in the world.
A distinguished pioneer in interventional cardiovascular medicine, Dr. Leon has been the national principal investigator for over 50 clinical trials that have helped shape the field including STRESS, STARS, Gamma-one, SIRIUS, ENDEAVOR, RESOLUTE, and most recently, the PARTNER trials, studying the value of transcatheter valve therapy for patients with aortic stenosis. He has co-authored almost 2,000 peer reviewed scientific publications and abstracts, which have appeared in the most prestigious medical journals. As a practicing interventional cardiologist, Dr. Leon has performed over 10,000 procedures during his career.
He is the Founder and Director of Transcatheter Cardiovascular Therapeutics (TCT), the world's premier scientific symposium dedicated to interventional cardiovascular medicine, which is celebrating its 30th anniversary this year. He has also been the Director or Co-Director of more than 100 international educational programs in the field. Dr. Leon has received 20 international career achievement awards and was awarded an honorary degree from the University of Athens.
Dr. Leon was previously the Director of Cardiovascular Research and Education at the Lenox Hill Heart and Vascular Institute in New York as well as Director of Clinical Research at the Washington Cardiology Center at the Washington Hospital Center and Clinical Professor of Medicine at Georgetown University Medical Center in Washington, DC. He also served as a Clinical Associate, Senior Investigator, and Director of the Catheterization Laboratories in the Cardiology Branch of the National Heart, Lung and Blood Institute at the National Institutes of Health in Bethesda, Maryland. He was a founder of the Washington Cardiology Center and the Cardiology Research Foundation in Washington, DC.
Dr. Leon received his medical degree from the Yale School of Medicine and completed his internal medicine internship and residency as well as a cardiology fellowship at the Yale-New Haven Hospital.
F Maisano, FESC (Zurich, CH)
ESC Paul Hugenholtz lecture for innovation
Innovation in CV Medicine: Together we win
Francesco Maisano is the head of the Heart Center and Chair of Cardiovascular Surgery at University Hospital of Zurich. He is a cardiac surgeon with large experience in standard cardiovascular treatments and innovative technologies, as well as cross-trained in interventional cardiology, with specific focus on structural interventions.
He covers different international academic and scientific advisory roles, membership in professional associations, review and editorial boards activities. His main area of interest is structural heart disease, ranging from surgical to catheter-based therapies, with experience in the implementation of innovative therapies in clinical practice, focusing on training and education.
As inventor and innovator, he has filed more than 20 patents, and founded multiple start-up companies in the field of cardiovascular medicine. He has collaborated with multiple industry partners to contribute to the research and development of a number of surgical and interventional devices currently available for clinical use.
D Newby, FESC (Edinburgh, UK)
ESC Rene Laennec Lecture on Clinical Cardiology
Cardiovascular imaging for the future: it's chalk and cheese

David Newby is British Heart Foundation John Wheatley Chair of Cardiology at the University of Edinburgh. He is Director of Edinburgh Clinical Research and Imaging Facilities and a Consultant Interventional Cardiologist at Royal Infirmary of Edinburgh. He has major interests in experimental medicine and the advanced imaging of cardiovascular disease including coronary heart disease, aortic stenosis and heart failure. He has been involved in several multicentre trials and has played a major role in the conduct of the SALTIRE (British Heart Foundation funded Scottish Aortic stenosis Lipid lowering Trial, Impact on REgression) and 3CPO (Health Technology Assessment trial of non-invasive ventilation for acute cardiogenic pulmonary oedema) trials. He is Chief Investigator for the SCOT-HEART trial funded by the Chief Scientist Office; a national multicentre randomised controlled trial of computed tomography coronary angiography. He has recently developed the use of positron emission tomography in a range of cardiovascular diseases.
SG Priori, FESC (Pavia, IT)
ESC William Harvey Lecture on Basic Science
Genetic engineering to mend the Heart
Professor Priori received her Degree in Medicine in 1985 at Milan University, her specialization in Cardiology in 1989 at Milan University and her PhD in Cardiovascular Pathophysiology at Milan University. She is Global Scientific Director of Istituti Clinici Scientifici Maugeri (ICS MAUGERI) SpA SB, Full Professor of Cardiology since 2014 in the Department of Molecular Medicine at the University of Pavia (Italy), Director of the Molecular Cardiology Unit at the Centro National de Investigaciones Cardiovasculares Carlos III (CNIC) Madrid Spain and at the ICS MAUGERI in Pavia, Italy. She is best known for her work on genetics and pathophysiology of genetic cardiac arrhythmias and, in the last years, for Genetic Therapy of these diseases. The translational research conducted in her laboratories ranges from molecular studies in induced-pluripotent stem cells derived myocytes used as a disease model to functional investigations in transgenic animals and to the development of gene therapies. On the clinical and several landmark studies in the field of inherited arrhythmias have identified novel therapies, developed risk stratification schemes and contributed to the definition of clinical management for patients with inherited arrhythmias.
ESC Congress 2017 Named Lectures
The Named lectures take place in the corresponding villages on Sunday 27 August. This year the Named Lecture is followed by the Young Investigator Awards session on the same topic.
S Capewell, FESC (Liverpool, UK)
ESC Geoffrey Rose Lecture on Population Sciences
Can we eradicate premature cardiovascular deaths?
Simon trained in general, respiratory and cardiovascular medicine in Newcastle, Edinburgh, Cardiff, and Oxford. He was appointed as the first Professor of Clinical Epidemiology in the University of Liverpool in 1999.
Simon enjoys facilitating multidisciplinary research teams, mentoring colleagues and writing papers and grant applications. He manages a research programme mainly involving cardiovascular disease (CVD) and food policy, with well over three hundred publications and funding thus far totalling over £25 million from EU, NIH, BHF, MRC & NIHR. Simon is Vice President (Policy) for the UK Faculty of Public Health, previous President of the Society for Social Medicine and a Trustee for the FPH, for the UK Health Forum, and for Heart of Mersey.
He has recently chaired/participated in a dozen national /international policy and prevention committees, including Academy of Medical Royal Colleges (Obesity), Obesity Health Alliance, NICE, American Heart Association, European Society of Cardiology and WHO.
C Boileau (Paris, FR)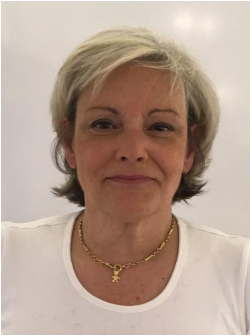 ESC William Harvey Lecture on Basic Science
PCSK9: a journey of discovery from genetics to clinical trials
Professor Catherine Boileau is current Head of the Genetics Department at Bichat University Hospital in Paris, and Professor of Medical Genetics at University Paris Diderot. She is also Director of Research of the Northern Paris University hospitals (AP-HP). She has headed INSERM research teams since 1994. Presently she co-heads the "Structural cardiovascular diseases" Team at INSERM U1148 (Laboratory for Vascular Translational Science). Her research interests focus on identifying the genetic component of vascular diseases, through the identification of disease genes, susceptibility factors and modifier genes in two models of inherited diseases: familial hypercholesterolemia and inherited thoracic aortic aneurysm and dissection.
Professor Boileau has authored more than 300 articles in peer-reviewed international journals. Professor Boileau headed for 5 years the Scientific Advisory Board of the French Rare Diseases Foundation and is an active member of the French National Atherosclerosis Society, the European and American societies of Human Genetics and Cardiology. She is also a member of the Directoire (Governing board) and the CME (Medical Board) of the Paris University Hospitals (AP-HP).
MC Morice, FESC (Massy, FR)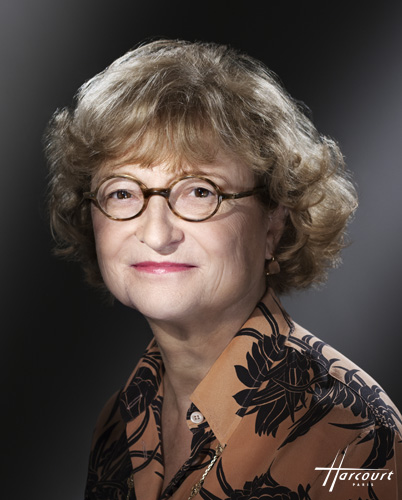 ESC Andreas Grüntzig Lecture on Interventional Cardiology
The revolution in the treatment of patients with aortic stenosis
Dr Morice is an interventional cardiologist with more than 30 years of experience as Head of the highest-volume PCI centers in the Greater Paris Area (CCN, ICPS). A fellow of the ESC and the ACC, Honorary Professor of the Universidad Del Salvador in Buenos Aires and a Senior Consulting Adviser to EuroPCR, she is a guest lecturer and chairperson at all major international Cardiology scientific sessions. Dr Morice has been involved in multiple landmark research trials such as RAVEL and SYNTAX as a Primary Investigator and has published more than 300 peer-reviewed articles. She is the President and Medical Director of the European Center for Cardiovascular Research (CERC). In 2013, Dr Morice was designated Best Interventional Cardiologist in France and in 2014 she received the CHIEN award during ASIA PCR and the Geoffrey O. Hartzler Master Operator Award at TCT 2014 for her career achievements.
GA Derumeaux, FESC (Creteil, FR)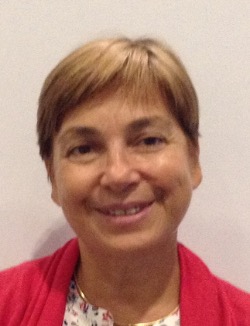 ESC Rene Laennec Lecture on Clinical Cardiology
Adipose tissue and myocardial ageing