This award was established to recognise the contribution of Viviane Conraads, who was head of the Heart Failure Clinic of the University Hospital of Antwerp, and responsible for cardiac rehabilitation and the heart transplant program.
She played an important role in the EAPC as a nucleus member of the Exercise, Basic and Translational Research section and as the EAPC representative in the Congress Programme Committee.
Call for candidates - now closed
Every year, the EAPC honours an early-career researcher who has made a significant contribution to the preventive cardiology field with the EAPC Viviane Conraads Outstanding Achievement Award.
The award winner will be invited to present his/her research at ESC Preventive Cardiology, to be held from 15-17 April 2021.
Eligibility criteria
Submission open to EAPC members, below 45 years old at the time of the candidacy
Investigators involved in all areas of interests of EAPC who have recently established themselves as independent investigators
Investigators who sustained outstanding productivity over several years, resulting in a significant contribution to their chosen field and are expected to continue a successful career
Current board members / senior officers are not eligible for the award
Timeline
| Date | Action |
| --- | --- |
| 11/01/2021 | Online application deadline - closed |
| January 2021 | Evaluation by the EAPC Research Committee |
| End of January | Final selection by the EAPC Board |
| 03/02/2021 | Feedback to candidates |
Past Awardees
2020
Dr. Maryam Kavousi
Maryam Kavousi MD PhD is Associate Professor of Cardiovascular Epidemiology. She has trained as a family physician and cardiovascular epidemiologist. Her research comprises primary prevention of cardiovascular disease and in particular focusses on investigating sex and gender differences in the entire cardio-metabolic spectrum. Dr. Kavousi works together with various disciplines including clinical cardiology and internal medicine, basic science, bioinformatics, and biostatistics. These multidisciplinary efforts serve to identify and tackle the knowledge gaps in cardiovascular field in a timely manner.
2019
Professor Emanuele Di Angelantonio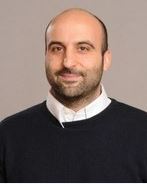 Professor Di Angelantonio has contributed significantly to improvements in healthcare related to prevention of cardiovascular diseases (CVD). His work has helped resolve important clinical and public health controversies through its combination of powerful, systematic, and detailed analysis of prospective epidemiological data on CVD risk factors.
2018
Dr Trine Moholdt (Norway)

Dr. Trine Moholdt is physiotherapist and PhD. She works as a research fellow at the Department of Circulation and Medical Imaging, Norwegian University of Science and Technology (NTNU) in Trondheim, Norway. Dr Moholdt has contributed to the field of exercise as medicine in primary and secondary prevention of cardiovascular disease.
2016
Professor Johan Sundström (Sweden)
Professor Sundström is Professor of Epidemiology at Uppsala University, Scientific Director of Uppsala Clinical Research Center (UCR), and works clinically at the Department of Cardiology of Uppsala University Hospital.
2015
Professor Sanjay Sharma (United Kingdom)

Professor Sharma has been Professor of Inherited Cardiac Diseases and Sports Cardiology and Head of Cardiac Research Center, St George's University of London since 2010.
His academic interests include sports cardiology, cardiomyopathies, ion channel disease and exercise physiology.
For more information, contact the EAPC Team.