This award was established to recognise the contribution of Viviane Conraads, who was head of the Heart Failure Clinic of the University Hospital of Antwerp, and responsible for cardiac rehabilitation and the heart transplant program.
She played an important role in the EAPC as a nucleus member of the Exercise, Basic and Translational Research section and as the EAPC representative in the Congress Programme Committee.
Call for candidates
Every year, EAPC honours an early-career researcher who has made a significant contribution to the preventive cardiology field with the EAPC Viviane Conraads Outstanding Achievement Award. The award winner will be invited to present their research at ESC Preventive Cardiology 2024, to be held from 25-27 April in Athens, Greece.
Don't miss this opportunity to spotlight your work and get expert recognition from the preventive cardiology community.
Could you be the next winner? Applications are open until 15 December.
Who can apply?
This call is open to EAPC members, below 45 years old at the time of the candidacy:
Investigators involved in all areas of interests of EAPC who have recently established themselves as independent investigators
Investigators who sustained outstanding productivity over several years, resulting in a significant contribution to their chosen field and are expected to continue a successful career
Current EAPC Board members and senior officers (Sections chair-elects and Secretaries) are not eligible to apply.
Application Requirements
Candidates must fill an online application form with:
Personal information: Name, Date of birth, Country
Present position
Training
Specialty
Area of work (academic, non-academic)
Other honors
Top 5 publications & 5 most recent publications
Personal h-index
Involvement in EAPC & other organisations
Presentations at ESC / ESC Preventive Cardiology congresses
A personal statement
EAPC Member certificate
Please note that applications by email or uncomplete applications will not be accepted.
Review process
All candidacies will be reviewed and graded by the EAPC Research Committee in January 2024. The EAPC Board will announce the award winner in February 2024.
Past awardees
2023
Associate Prof. Thijs Eijsvogels
Thijs Eijsvogels, PhD is an Associate Professor of Exercise Physiology. His research training started at Radboud University (PhD degree, NL), followed by postdoctoral fellowships at Hartford Hospital (USA) and Liverpool John Moores University (UK). Dr. Eijsvogels is interested in the physiological and cardiovascular responses to acute and chronic exercise training. His research is focused on the benefits and potential deleterious effects of exercise across the whole physical activity spectrum: from cardiovascular disease patients demonstrating excessive sedentary behavior to veteran athletes performing long-term, high-volume, high-intensity exercise training. He currently leads the Exercise Physiology research group at the Radboud University Medical Center (Nijmegen, NL), with the aim to optimise exercise prescription for cardiovascular health improvement. For this purpose, research techniques from the fields of physiology, cardiology and epidemiology are integrated in his multidisciplinary team.
2022
Associate Prof. Véronique Cornelissen
Assoc. Prof. Véronique Cornelissen, PhD, is Associate Professor of Cardiovascular Prevention and Rehabilitation at the Department of Rehabilitation Sciences at the University of Leuven (KU Leuven).
In close collaboration with the department of cardiology of the University Hospitals in Leuven, she investigates the use of exercise therapy in the primary and secondary prevention of cardiovascular diseases.
Current research interests focus on:
identification and validation of exercise therapies that aim to optimally improve physical fitness and cardiovascular health;
enhancing implementation of evidence-based exercise guidelines by the development and validation of innovative technological solutions;
understanding determinants of uptake, adherence and responses to exercise therapy in patients at risk for cardiovascular disease or patients with established cardiovascular disease.
2021
Dr. Stefano Caselli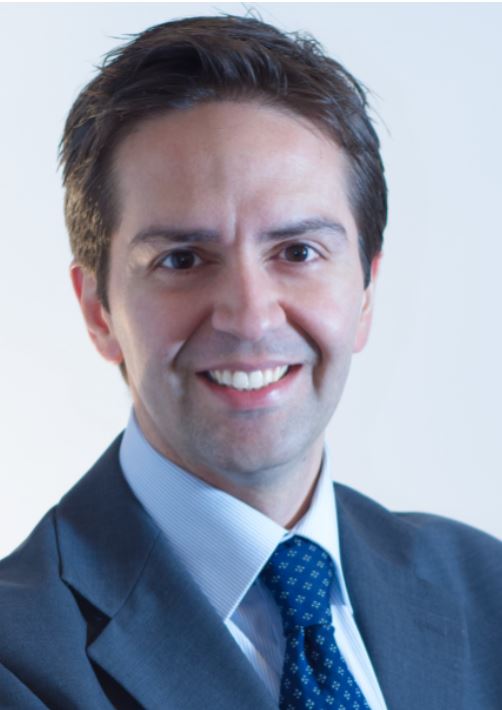 Dr. Stefano Caselli, PhD is a clinical cardiologist with a special interest in cardiovascular imaging, cardiomyopathies, and sports cardiology. His clinical research has focused on the athlete's heart and specifically on the determinants of cardiac remodeling and differential diagnosis with cardiomyopathies. He is currently a nucleus member of the Sports Cardiology Section of the European Association of Preventive Cardiology and participated in the development of recommendation documents regarding sport activity in different cardiovascular conditions. In 2018 he was co-chairperson of the joint European Association of Preventive Cardiology and European Association of Cardiovascular Imaging recommendation document on the use and interpretation of cardiovascular imaging in athletes.
He obtained his Medical Doctor, Cardiology Fellowship and PhD Title at Sapienza University, Rome, Italy. He trained in cardiovascular imaging including advanced echocardiography (Boston, USA), cardiovascular magnetic resonance (Berlin, Germany) and cardiac computed tomography (Zurich, Switzerland). He worked for 10 years in Rome as a cardiology consultant for the Italian Olympic Committee and as a hospital cardiologist.
Since 2018 he has been a cardiology consultant at Cardiovascular Center Zurich, Hirslanden Klinik im Park in Zurich, Switzerland.
2020
Dr. Maryam Kavousi
Maryam Kavousi MD PhD is Associate Professor of Cardiovascular Epidemiology. She has trained as a family physician and cardiovascular epidemiologist. Her research comprises primary prevention of cardiovascular disease and in particular focusses on investigating sex and gender differences in the entire cardio-metabolic spectrum. Dr. Kavousi works together with various disciplines including clinical cardiology and internal medicine, basic science, bioinformatics, and biostatistics. These multidisciplinary efforts serve to identify and tackle the knowledge gaps in cardiovascular field in a timely manner.
2019
Professor Emanuele Di Angelantonio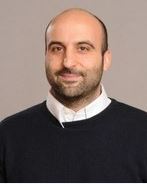 Prof. Di Angelantonio has contributed significantly to improvements in healthcare related to prevention of cardiovascular diseases (CVD). His work has helped resolve important clinical and public health controversies through its combination of powerful, systematic, and detailed analysis of prospective epidemiological data on CVD risk factors.
2018
Dr Trine Moholdt (Norway)

Dr. Trine Moholdt is physiotherapist and PhD. She works as a research fellow at the Department of Circulation and Medical Imaging, Norwegian University of Science and Technology (NTNU) in Trondheim, Norway. Dr Moholdt has contributed to the field of exercise as medicine in primary and secondary prevention of cardiovascular disease.
2016
Professor Johan Sundström (Sweden)
Prof. Sundström is Professor of Epidemiology at Uppsala University, Scientific Director of Uppsala Clinical Research Center (UCR), and works clinically at the Department of Cardiology of Uppsala University Hospital.
2015
Professor Sanjay Sharma (United Kingdom)

Prof. Sharma has been Professor of Inherited Cardiac Diseases and Sports Cardiology and Head of Cardiac Research Center, St George's University of London since 2010.
His academic interests include sports cardiology, cardiomyopathies, ion channel disease and exercise physiology.
For more information, contact the EAPC Team.