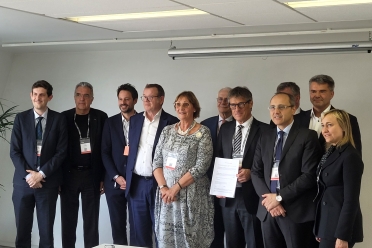 This renewed partnership, starting on 1 June 2023, ensures that the medical community will continue to benefit from their joint efforts. Working in partnership since the creation of the EAPCI in 2006, together Europa Group, PCR and the EAPCI will provide for the needs of the dynamic and fast-growing interventional community with a more impactful and united voice.
The agreement brings together the strengths of the EAPCI, a medical association, Europa Group, a medical education company, and PCR, to unite national cardiac societies and individual members from around the world and offer them the latest scientific research and educational resources on percutaneous cardiovascular interventions. These efforts will ultimately contribute to reducing the burden of cardiovascular disease worldwide.
"It is a pleasure to announce that the strategic partnership with PCR/Europa has gained new vigor and enthusiasm. The mutual collaboration and trust between the EAPCI and PCR/Europa has contributed over the years to the growth of our strong European interventional cardiology community and this will continue. EuroPCR and PCR London Valves will remain the official EAPCI courses, and EuroIntervention the official EAPCI journal. I am sure that with this renewed collaboration, the future of the EAPCI will be even brighter".

E. Barbato, EAPCI President 2022–2024.