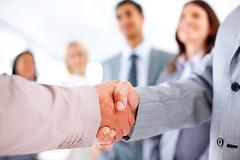 This network aims to:
connect members wishing to conduct international studies
offer assistance to members seeking active involvement from senior experts
ensure quality research standards
Submit your research
Project types
Collaboration
Project status: Projects at an early stage (ideally not started yet) looking for potential collaborators within the ACVC.
What you get: This network will help facilitate contacts to make the project happen. Please note, the ACVC will not be mentioned in the paper.
Download the proposal form (in Word) for collaboration
Official project
Project status: Projects led by investigators who are ACVC Members, who want the ACVC to play a major role in their project.
What you get: the ACVC will be included on the title page of the publications.
ACVC Silver Members are eligible to submit their proposals.
Download the proposal form (in Word) for an official project
If you would like to submit a proposal, just download the appropriate proposal form and submit it via your My ESC account.
Project review
Screening committee
Ingo Ahrens
Janine Poess
Guido Tavazzi
Xavier Rosselló
Christophe Vandenbriele
Special guest according to the topic of the proposal or if there is a potential conflict of interest
The submission process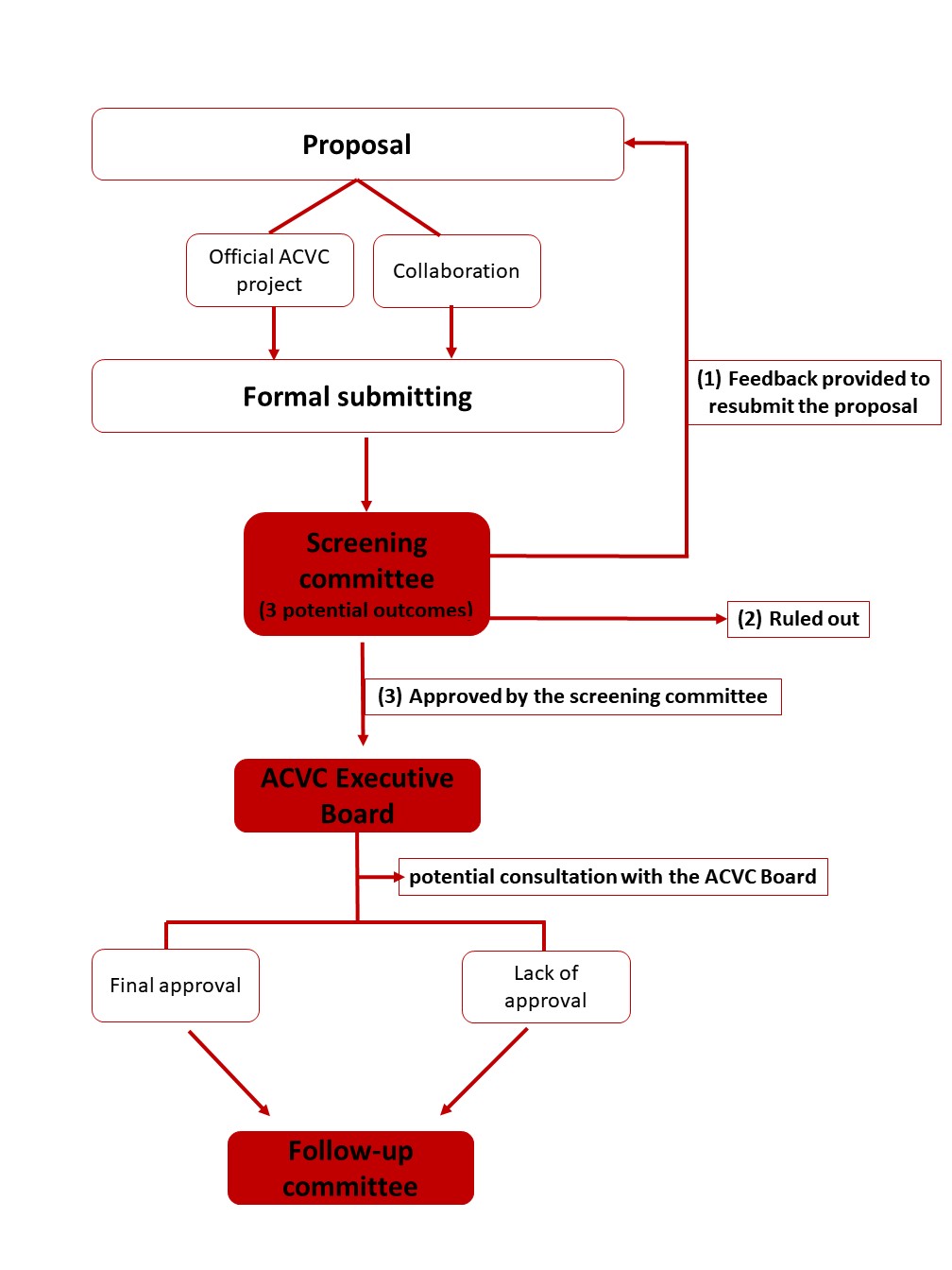 The first feedback (reject/review/approved) will be returned within two weeks; comments will eventually be provided.
Legal
By submitting your work to the ESC:
You consent to have authors' names, affiliation and biographical material used in connection with the publication of your work.
Author(s) represents and warrants to the ESC that he/she/they is/are sole author(s) of the work, that all authors have participated in and agree with the content and conclusions of the work, and that the work is original and does not infringe upon any copyright, proprietary, or personal right of any third party.
The submitter hereby affirms that the work submitted is original, except for extracts from copyrighted works fully authorised by the copyright holders and that all statements declared as facts are based on thorough examination and investigation for accurateness.
The submitted research project should not have been submitted or proposed in any other platform nor presented at any previous international congress.
The content belongs to the author(s). However, if the research proposal is accepted the submitter agrees, on behalf of all co-authors, to transfer and assign to the ESC free of charge, on a non-exclusive basis, for twenty years from the present submission the rights to edit, publish, reproduce, reformat, distribute in whole or in part the abstract and prepare all type of derivative works such as educational products, using all communication tools and means, now known or hereinafter developed, including any and all digital means and any and all supports or forms of media, now known or hereinafter developed, in particular all paper, analog, digital, numerical and electronic media, including Internet, Intranet and Extranet sites and social media. This includes use in indexes or search databases in print, electronic, or other media.
The submitter signs for all co-authors. He/she accepts responsibility for the present rules for submission and presentation on behalf of all co-authors.
In accordance with chapter 3 of the European Regulation 2016/679 with regards to data protection, you have the right to request from ESC, access to and rectification or erasure of your personal data or restriction of processing concerning your data or to object to the processing as well as the right to data portability.
For such, please contact dataprivacy@escardio.org (be aware that proof of identity will be requested during the process via a secured web link).
You have the right to lodge a complaint with a supervisory authority, and for information, ESC has appointed a Data Protection Officer that you can reach at dpo@escardio.org