Thanks to its interactive format and large space for discussion this second summit has been a real opportunity to exchange with national experts, from 32 countries*; sharing challenges, needs and gaps, learning from each other.

In addition to topic discussed, "Developing a network to better Cooperate" was the greatest motivation to attend.
Despite the differences between countries, a good collaboration and willingness to reach a common goal are the only way to improve standards, homogenize and harmonise quality of care and deliver the best patient outcome in all over Europe.

The Acute Cardiovascular Care Association will continuously make this a priority, working closely with national experts.
*The event has attracted 72 participants from 32 countries:
Albania, Austria, Belgium, Czech rep, Denmark, Egypt, Estonia, France, Georgia, Germany, Hungary, IsraeI, Italy, Latvia, Lebanon, Lithuania, Macedonia, The Netherlands, Norway, Poland, Portugal, Romania, Russia, Slovakia, Slovenia, Spain, Switzerland, Sweden, Turkey, UK ,Ukraine and USA.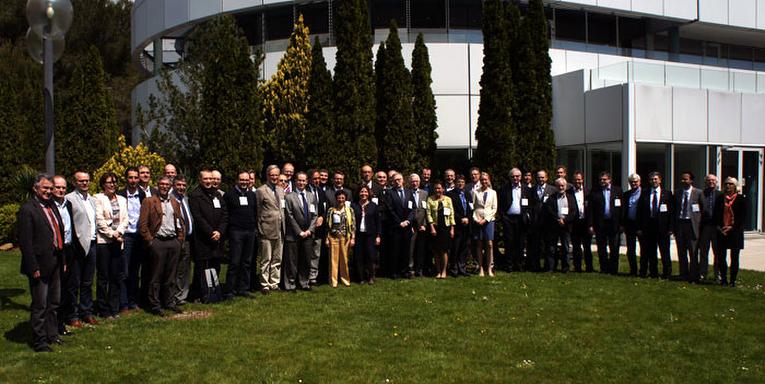 What was discussed?
Testimonials
Pranas Serpytis (Lithuania): "This was a great meeting of the leaders in Acute Cardiovascular Care. We had a wonderful opportunity to discuss the latest important topics in intensive cardiac care. The presentations were great and I really enjoyed meeting the main associates from other cardiology societies from other countries."
Blaz Mrevlje (Slovenia): "This Summit was a vibrant experience set in a delightful environment of the Côte d'Azur with a lot of enthusiastic colleagues attending and networking.
If I borrow the famous words:"Attendees of theSummit should not ask themselves what the Acute Cardiovascular Care Association can do for them, but what they can do for the Association".
With this in mind the Acute Cardiovascular Association can become one of the most progressive associations within the ESC bringing together all other associations like it happens in the everyday setting of the ICU."
Alessandro Sionis (Spain): "The Summit offered me a unique opportunity to share views about the present and future of acute cardiovascular care with leading experts from other European countries."
Iwan van der Horst (The Netherlands):"At the summit of the ACCA cardiologists of many countries involved in the care of acutely ill cardiac patients shared their ideas on diagnostics and treatment. Interestingly, despite the available evidence diagnostics and treatments may differ. So, there is room to discuss the different strategies and there is room to investigate and educate. The summit helps to determine the needs for cardiologist throughout Europe"
Zaza Iakobishvili (Israel): "It was a great experience and pleasure to meet the experts from other countries to share experience and earn knowledge how to improve the care of the patients"
Roman MARGOCZY (Slovakia): "this meeting was for me great opportunity to exchange local daily praxis and to improve it"


The awareness campaign on unmet needs in the field of Acute Coronary Syndromes is supported by an unrestricted educational grant from: