Download the app
The app is available in the App Store and Google Play.
Look for 'ESC CVD Risk Calculation' in your store or click on your store icon below.
What's in the app
The ESC CVD Risk Calculation App is available in English. It is intended for healthcare professionals and includes calculators for primary and secondary prevention in various populations:
SCORE2
SCORE2-OP
SCORE2-Diabetes
ASCVD
ADVANCE
SMART
SMART-REACH*
DIAL*
LIFE-CVD*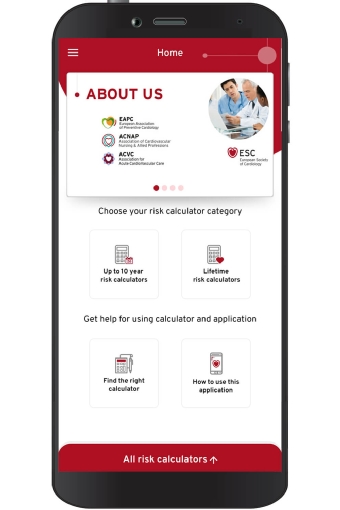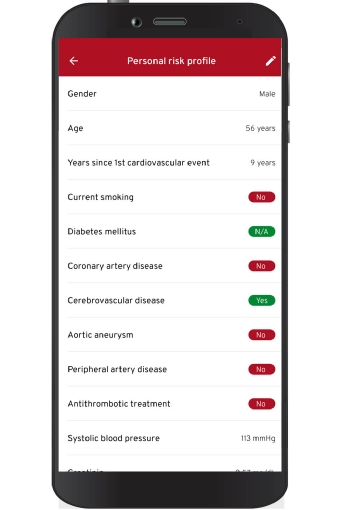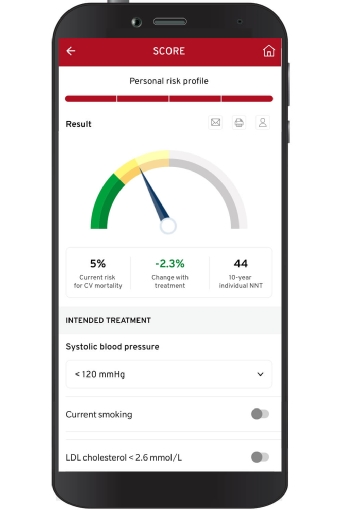 This application is powered by the European Society of Cardiology (ESC), based upon the source codes of the U-Prevent webtool, a concept developed by University Medical Center Utrecht, redesigned and owned by ORTEC.
* Available online on U-Prevent.com