The project
RESILIENCE aims at testing the efficacy of a novel intervention (remote ischemic preconditioning) to reduce the incidence of anthracyclines-induced heart failure. The project has selected Non-Hodgkin lymphoma as the target population since it is diagnosed at advanced comorbid age in both genders.
This will also allow the consortium to study gender differences in anthracyclines-induced heart failure. A phase II randomised clinical trial enrolling 608 patients undergoing anthracyclines chemotherapy will be done. The primary endpoint will be based on serial cardiac magnetic resonances exams. Taking advantage of the recruited population and data gathered, the project will further validate 2 novel cardiac magnetic resonance imaging methods: a novel early marker of cardiotoxicity, and a new sequence allowing a massive reduction of acquisition time.
The consortium will also study a personalised strategy to empower patients in clinical trial execution, which includes Patient-Reported Outcome and Experience Measures (PROMs and PREMs). The final goal is to reach the patient level by implementing the novel strategy at the clinical level while paving the way for a future large phase III trial.
RESILIENCE consortium is a multidisciplinary group, including experts in cardiology, haematology, cardio-oncology, and medical imaging, together with nurses and patients' associations. The consortium is composed of 11 partners, coordinated by Centro Nacional De Investigaciones Cardiovasculares Carlos III (CNIC) and the Lymphoma Coalition Europe. The ESC Council of Cardio-Oncology will be involved in the dissemination and exploitation of results.

Riccardo Asteggiano, Past-Chairperson of the ESC Council of Cardio-Oncology
Principal Investigator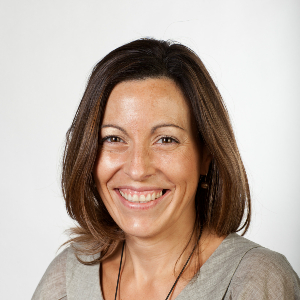 Teresa López-Fernández, Secretary of the ESC Council of Cardio-Oncology
Co-Principal Investigator
Work packages
RESILIENCE is a five-year project organised around six distinct and closely related work packages (WPs):
WP3: Cardiac Magnetic Resonance Imaging
WP4: Data Management and statistical analysis
WP5: Patient empowering.
These form a sound base for conducting the central RESILIENCE work package:
WP2: Clinical trial
WP1: Management - ensures the right project management and governance whereas
WP6: Dissemination, communication and exploitations - provides a strategy for the communication and dissemination activities as well as effective exploitation of the project's results.
Resources
Partners in the RESILIENCE Consortium
Funding Acknowledgement
The project has received funding from the European Union's Horizon 2020 Research and Innovation Programme under grant agreement 945118.