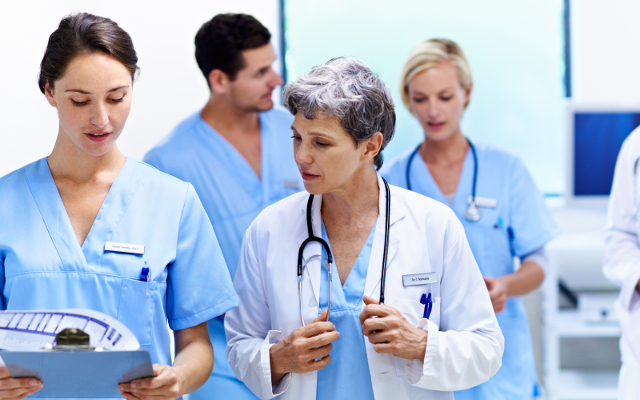 The ESC fosters equity in cardiology so that patients may benefit from the contribution of ALL the most knowledgeable and talented CV professionals, independent of their gender and age.
What the ESC is Doing to Support Women
Dedicated activities at At ESC Congress 2020 the Digital Experience
Attend the Women in ESC activities at ESC Congress 2020 to connect with peers, chat with renowned cardiology experts, and get career development advice from ESC's outstanding members.
The Women Transforming Leadership Programme – ESC Grants
The ESC offers eight grants for its members to attend the innovative Women Transforming Leadership Programme (WTLP) executive education programme of the Saïd Business School of the University of Oxford (UK). The course focuses on different ways of dealing with organisational challenges and provides women with tools for finding their own leadership style.
Gender, Culture and Leadership in Cardiology
17 ESC countries have been selected to participate in an ESC survey to better understand the working environment and challenges for cardiology professionals today. The survey results will help the ESC to provide the appropriate support to cardiologists and cardiovascular scientists, as well as, help the ESC to be a more effective advocate for its members.
Recommendations to Improve Horizon Europe Through A Gender Perspective
Europe has made remarkable progress towards gender equality in the past decades, but women remain under-represented in Science, Technology, Engineering and Mathematics (STEM) averaging 17% across Europe. On average only 34% of all cardiologists in the European Union (EU) are female.
This is a challenge in terms of social inclusion and cohesion, as well as economic growth, sustainability and competitiveness.
As the EU prepares Horizon Europe, the future framework programme for research and innovation, policymakers need to continue and deepen its investment in the promotion of science by, with and for women. In doing so, Europe will have a more prosperous and inclusive society.
On 25 September 2018, ESC collaborated with Dr Soledad Cabezon Ruiz, cardiologist and Member of the European Parliament (MEP), for the organisation of an event on Women in Science which resulted in a set of recommendations aiming at ensuring that EU research will promote gender equity.