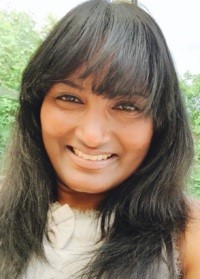 Dr. Vijayalakshmi Kunadian
Dr. Vijay Kunadian is an academic interventional cardiologist based at Freeman Hospital and Newcastle University, Newcastle upon Tyne, United Kingdom. She has served as Co-Chair of the ESC/EAPCI Scientific Committee, a Steering Committee Member of ESC Education Committee and ESC Regulatory Affairs Committee (2018-2020). She also served as Steering Committee Member of the ESC/EAPCI Women's Committee (2013-2020). She is Steering Committee Member of British Cardiovascular Intervention Society (BCIS), Research and Development Group (2015 to date). She is rated by UK NICOR to have "Better than expected survival for her PCI patients". She is Chief and Principal Investigator in many clinical trials. She is the winner of the UK Times and the Sunday Times We Are The City Rising Star Award (Top 5 Women in Healthcare Category) for 2018.
Summary: Watch Doctor Vijay Kunadian's presentation and discover 13 tips to become a good speaker.