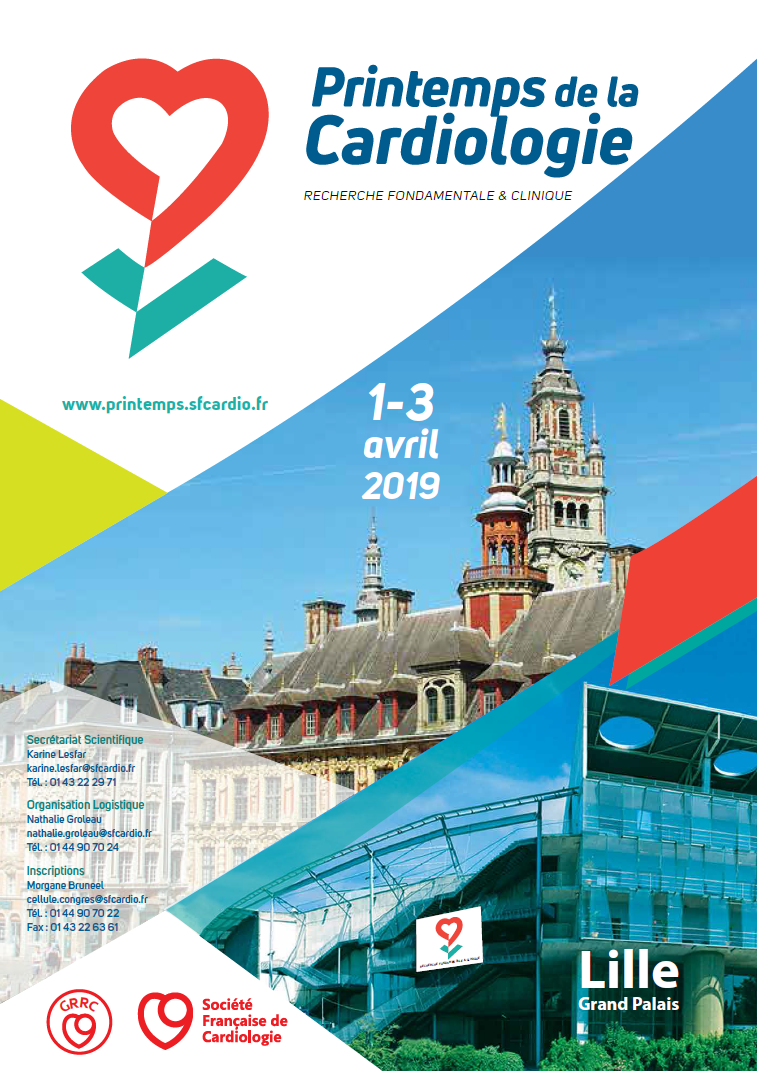 The "Printemps de la cardiologie" is a French annual meeting organized by the GRRC (Group for cardiovascular translational research of the French society of cardiology) where clinicians and scientists in cardiovascular research exchange on their work. With more than 500 participants and 300 submitted abstracts, it is a unique event promoting young researchers and physicians through oral presentations and posters, concluding with awards for each session. This year, this congress was organized in Lille by Prof. Luc Bertrand from Louvain University and Prof. Gilles Lemesle from the CHU of Lille. An international track was present for 2 days with the involvement of ex-ESC SoT member Prof. Niels Voigt and Dr. Jeremy Fauconnier.
Young scientists and clinicians presented their work and the best received awards from the French Society of Cardiology (SFC), a member of the European Society of Cardiology and GRRC. In this particular occasion, Prof. Silvia Priori, Chair of the ESC Congress 2019, offered free registrations for the ESC Congress 2019 in Paris to the students who were awarded for their oral and poster presentation.
Next "spring of cardiology" will be held in Grenoble, 13-15 May 2020.