Clearly, much connects the pathological processes that cause heart disease and stroke. Atherothrombotic stroke shares pathogenic mechanisms with acute coronary syndromes, and conditions such as atrial fibrillation and patent foramen ovale (PFO) are heavily implicated in cardioembolic stroke. Similarly, methods of treatment and event prevention, whether these be medical or procedural, share much in common.
Too often heart disease and stroke are considered in isolation, both in the clinic and the laboratory. Scientists and clinicians from across the fields can work together to share ideas, emerging data and clinical reasoning, improving knowledge that can help provide better outcomes for patients with these common but serious conditions.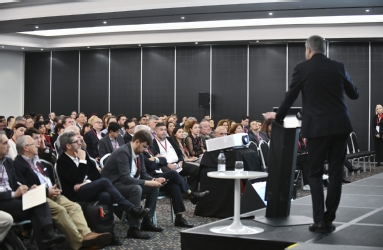 The ESC Heart & Stroke conference, hosted this year in January in the pleasant setting of Barcelona, presented an excellent opportunity for cardiovascular scientists, cardiologists, strokeologists, neurologists, neuroradiologists and allied professionals to meet, learn and network. The meeting was organised by the ESC Council on Stroke and chaired by Professor Wolfram Doehner.
Central to the two-day programme was a series of education sessions, the breadth of these topics illustrating the shared interests of those managing heart and cerebrovascular disease. Content was included on pharmacological stroke prevention, acute stroke management, the role of arrhythmia in the pathogenesis of stroke, and procedural cardiological interventions to prevent stroke. On the second day, a rotating series of workshops shined a light on three particular topics of interest: infective endocarditis, PFO closure and antithrombotic therapy after TIA or minor stroke.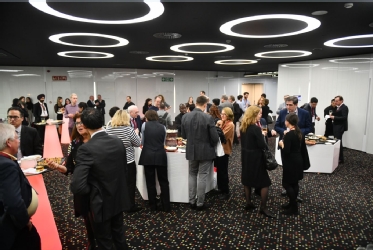 A networking reception on the first evening provided an opportunity for further debate, but also conviviality, between the various professionals attending.
For young researchers in particular, although there was no oral presentation of abstracts, there was the chance to present work and ideas in a poster exhibition, which stimulated lively discussion.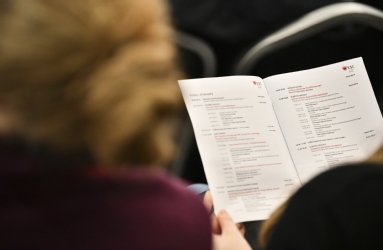 All those attending agreed the meeting was a great success and that we all have much to learn from each other despite our different emphases. Young researchers should look out for the next meeting, scheduled for 2021!